MLB.com Columnist
Mike Bauman
Counsell managing to pull right strings so far
Brewers manager wants to give players best shot at being successful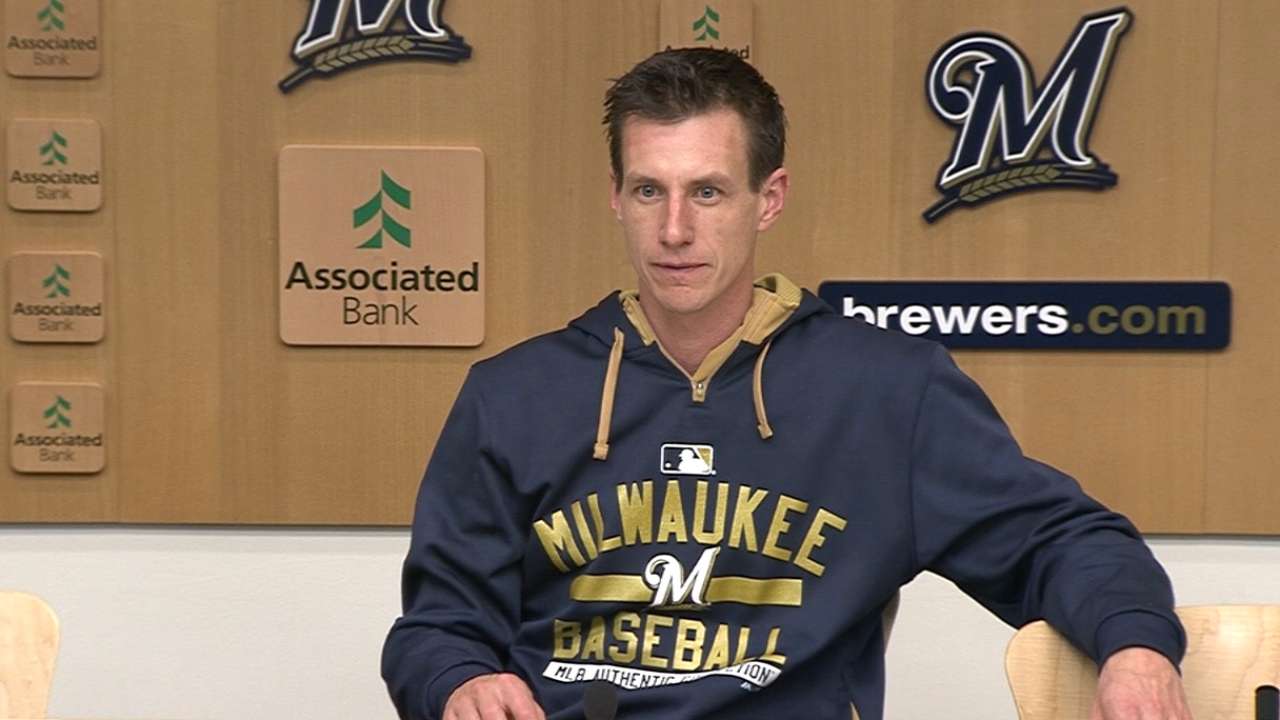 MILWAUKEE -- It was about 10 minutes into Monday night's game between the White Sox and the Brewers, when Craig Counsell began to look like a National League Manager of the Year Award candidate.
The eighth game of a managerial career may be a little early for that kind of status. But Milwaukee's new manager had put four of the first five hitters in his batting order into spots that none of the four had previously occupied this season.
This investment in innovation paid immediate dividends. Facing Jeff Samardzija, the No. 2 starter in the White Sox rotation, Gerardo Parra singled to open the bottom of the first. Parra stole second and moved to third on a grounder to short that was mishandled by shortstop Alexei Ramirez, allowing Ryan Braun to reach first.
Adam Lind's fielder's choice scored Parra. Then Carlos Gomez, batting cleanup for the first time this season, hit a two-run homer.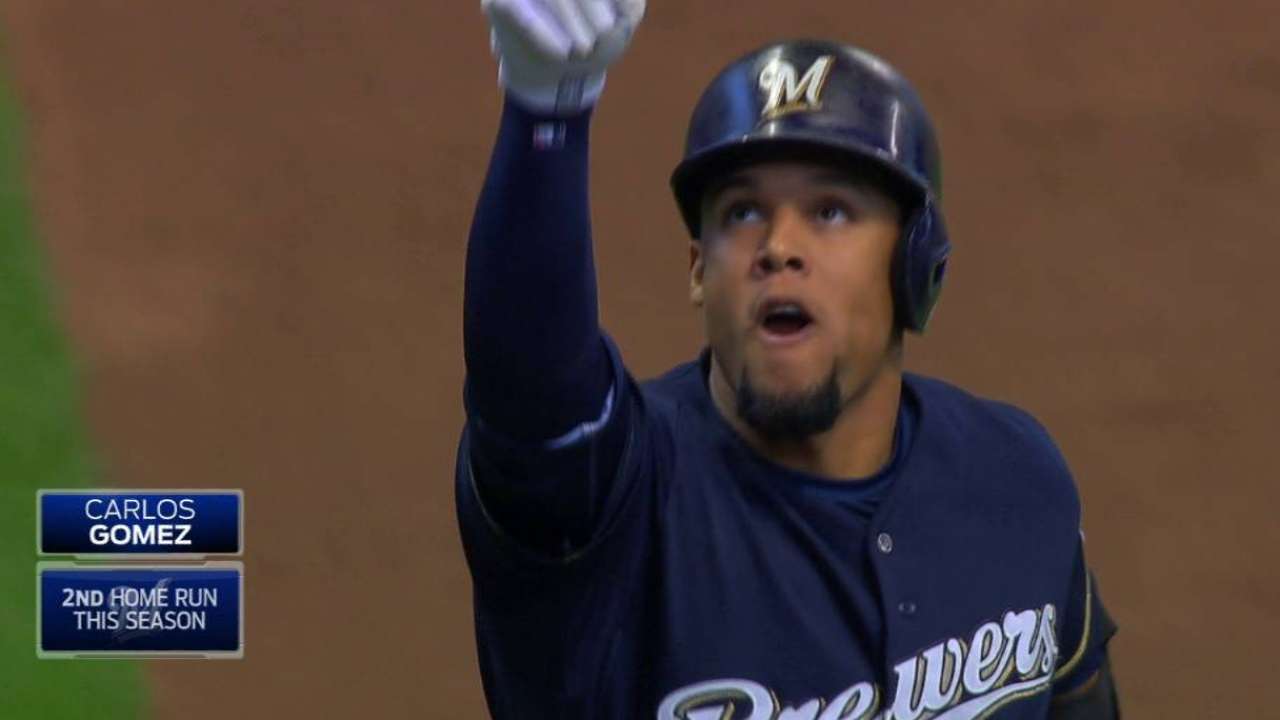 The new top of the order was a factor again in a two-run second. Parra hit a run-scoring double. Braun, batting second for the first time this season, had an RBI single.
There were plenty of twists and turns in this one. The White Sox battled back from a five-run deficit before the Brewers scored three in the bottom of the eighth to win, 10-7. The new-look lineup had been an instant success. But don't expect anybody to get locked into these spots in the batting order.
"Every night, it's going to be putting together the best groups, the best tandems to help put runs on the board," Counsell said. "That's what we're going to do every night. And you're cognizant of the matches that you get later in the game, and you're cognizant of who you've got on the bench. That's everything that goes into it.
"You want to put guys in positions to be the best player they can. And for guys to understand what they're good at, how they can be at their best. Your at-bat is your at-bat. You take four good at-bats no matter where you are in the lineup."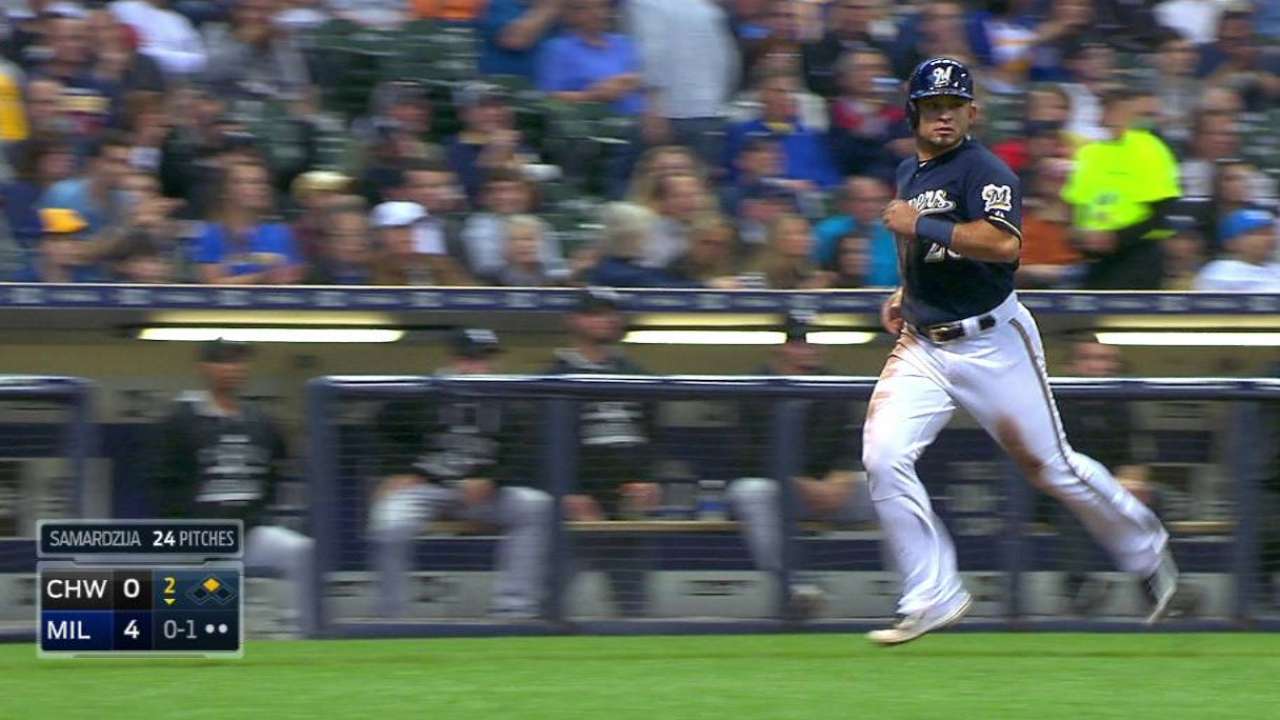 For the Brewers, the victory marked the first time that they have had a three-game winning streak this season.
Initially, it looked like Counsell might have inherited a situation devoid of hope. Instead, perhaps he inherited merely a very difficult situation. Milwaukee has undoubtedly been playing better baseball after a dismal 4-17 start. Counsell's young managerial record stands at 5-3.
"I thought we've played a good week of baseball," Counsell said. "This is daily. You've got to answer the focus, the competitiveness daily in baseball. You've got to answer the willingness to be a teammate daily. It happens daily."
The new job challenges Counsell, but it isn't going to overwhelm him.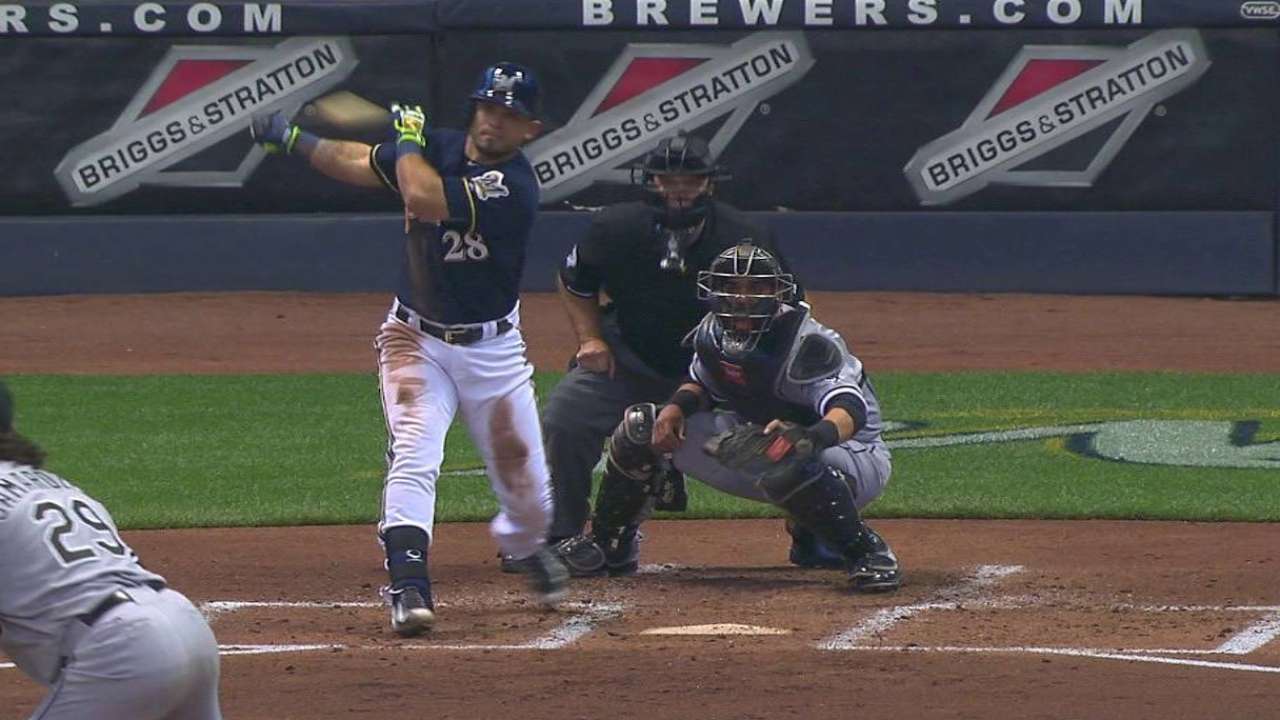 "From what your responsibilities are, it's what I expected," Counsell said. "It's a big challenge, but it's exciting. It's fun trying to get the group going in the same direction. We're all trying to get going in the same direction, and we're all trying to help each other do that."
The Brewers obviously accepted the lineup changes that the manager made. Gomez was particularly enthusiastic about batting cleanup.
"I feel sexy hitting there," Gomez said. "It's a different feeling. I go up to the plate like, 'I'm a man!' "
Gomez must have felt at least OK, because in his first at-bat of the season as a cleanup hitter, he delivered a two-run homer.
"I got lucky," Gomez said. "[Samardzija] threw me a slider that did not break and stayed up in the zone, so I could drive it to the middle of the ballpark."
Gomez tripled in the fifth and scored on the same play on a throwing error. So it was a productive day for him batting fourth, but he said he would not have a problem if he was hitting in another spot in the order in the next game.
"It doesn't matter," Gomez said. "Whatever the manager makes the decision that he thinks is a good lineup to compete that day, I think we have enough good players to do the job. No matter where you hit and where you play, just play and be positive."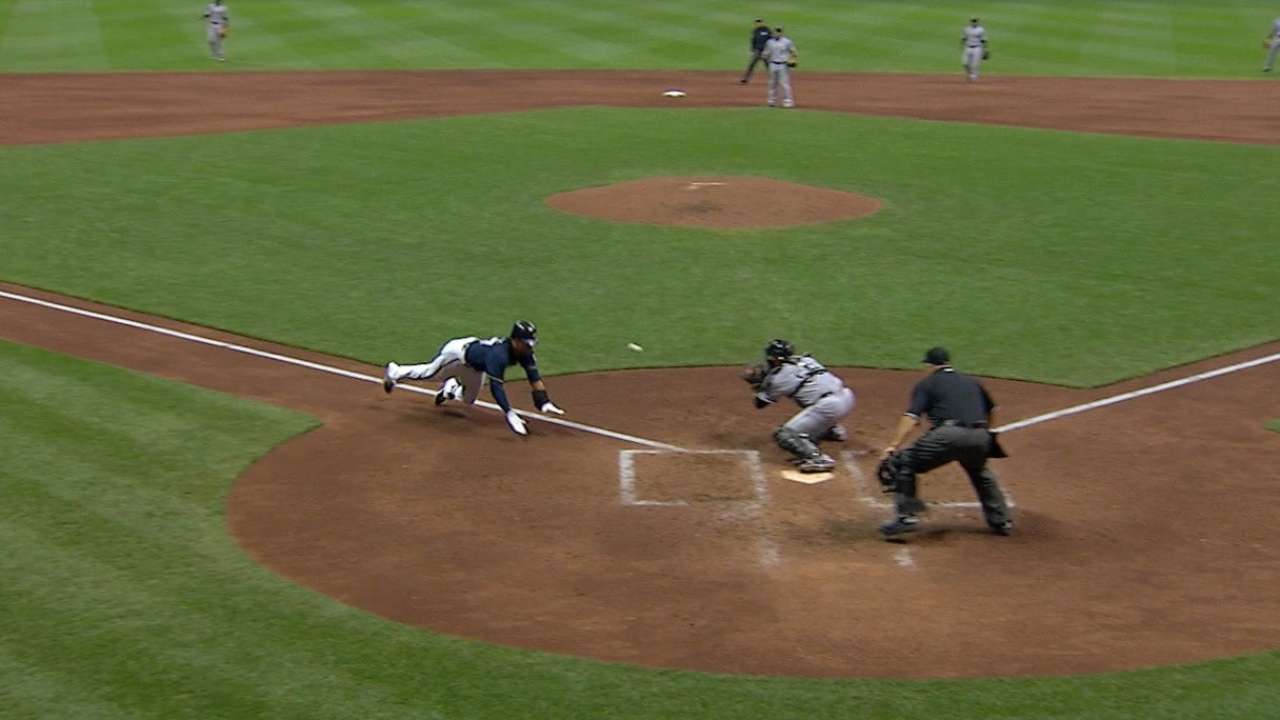 That's going to be a useful attitude to have, because Milwaukee's lineup is not going to be status quo. After a big day offensively with a new lineup, some managers might have a tendency to stick with that group. When asked about that possibility, a smiling Counsell replied:
"No, it'll be a different lineup [Tuesday against left-hander Chris Sale], I assure you."
Mike Bauman is a national columnist for MLB.com. This story was not subject to the approval of Major League Baseball or its clubs.