Yankees prospect Lail hit in head by line drive
Double-A Trenton hurler tweets he's 'just fine' after the game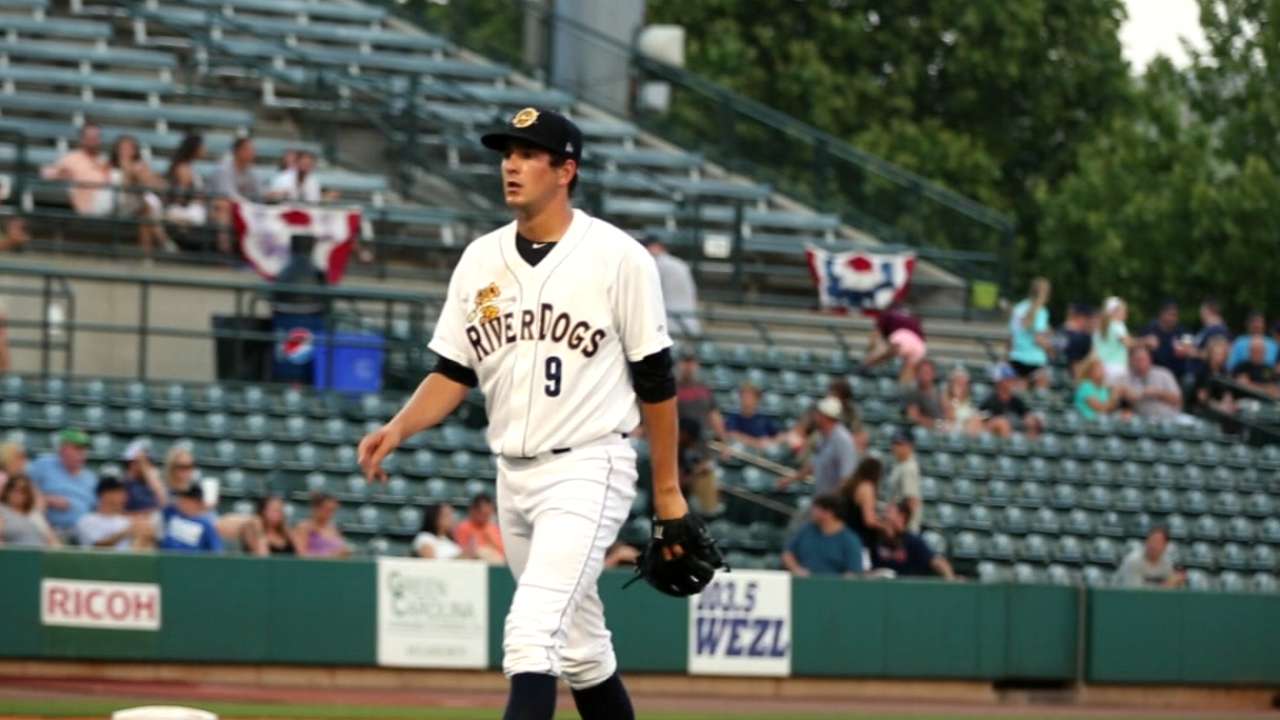 Yankees No. 17 prospect Brady Lail appears to be OK after taking a line drive to the head early in Double-A Trenton's 2-1 loss to Portland on Monday night.
With one out in the bottom of the first, Lail was struck in the head by a liner, and immediately crumpled to the ground. As coaches and medical staff swarmed the field, the 21-year-old righty stood up, and then went down again, writhing in pain.
After a couple minutes, though, Lail was responsive -- even appearing to smile and laugh -- and he got up on his own power and walked off the field. He later tweeted (@blail3) that he was OK.
"I just want to thank everyone for your support!" he wrote on Twitter. "I'm just fine! This experience made me appreciate this sport even more, and every1 in my life."
Lail was promoted from Class A Advanced Tampa after one start to open the season, and has since gone 1-2 with a 4.37 ERA for Trenton.
Alex M. Smith is a reporter for MLB.com. This story was not subject to the approval of Major League Baseball or its clubs.