A-Rod says left hamstring 'should be fine'
Yankees slugger feels soreness after advancing to second in ninth inning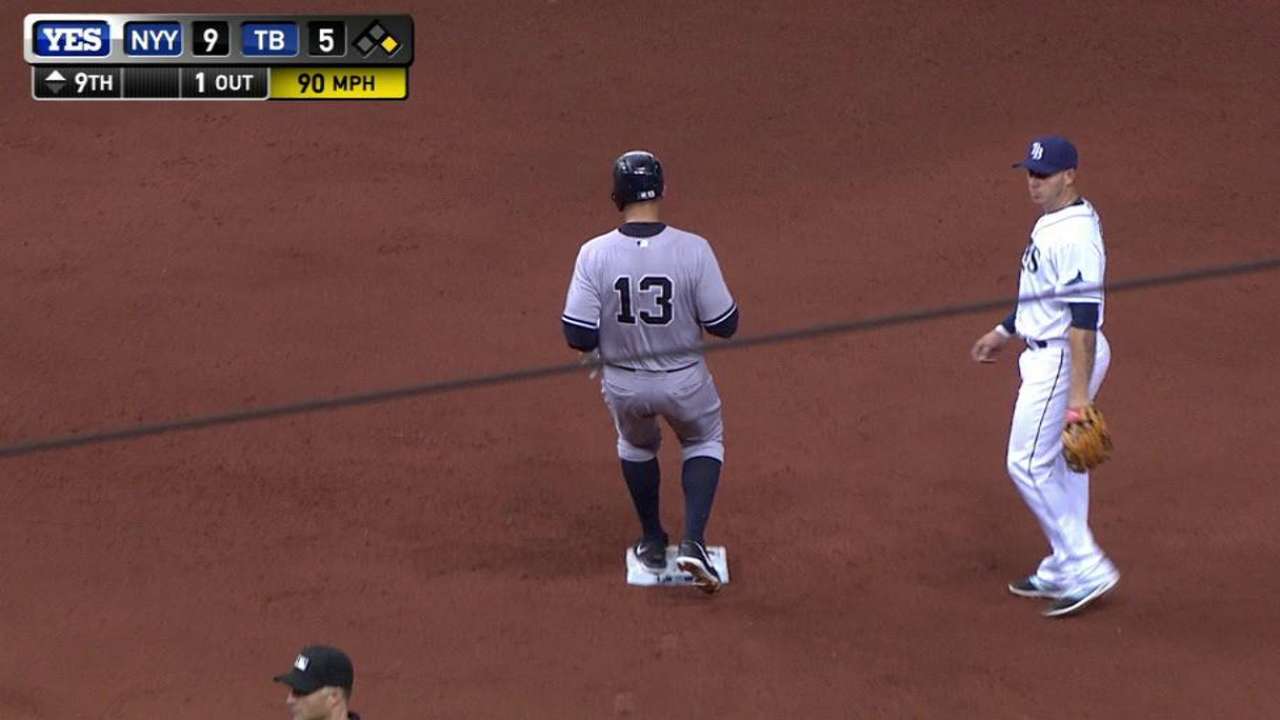 ST. PETERSBURG -- Alex Rodriguez's days as a stolen-base threat are behind him, so the Yankees had some level of concern when the 39-year-old designated hitter rubbed his left hamstring after sprinting to second base in the ninth inning of Monday's 11-5 win over the Rays.
Rodriguez missed a game on Saturday against the Orioles with what manager Joe Girardi called "heavy" legs, and Rodriguez said after Monday's game that he is still having a bit of trouble, though Girardi expects Rodriguez to play on Tuesday.
"I'm OK. I should be fine," Rodriguez said. "I think it should be OK. My left hammy was a little tight the other day, so I have to keep an eye on that."
Rodriguez said that he just felt the soreness when taking second base in the ninth inning, on what was initially ruled a stolen base but then changed to defensive indifference by the official scorer.
Rodriguez was also hit by a pitch in that plate appearance, but he said it hit him on a pad above his left elbow. Following the game, he met with two fans outside the Yankees' clubhouse who retrieved his 662nd career homer, a first-inning solo shot off Alex Colome.
"They wanted to give me the ball back," Rodriguez said. "They wanted a little trade and they wanted to meet me, so it was my pleasure to meet them."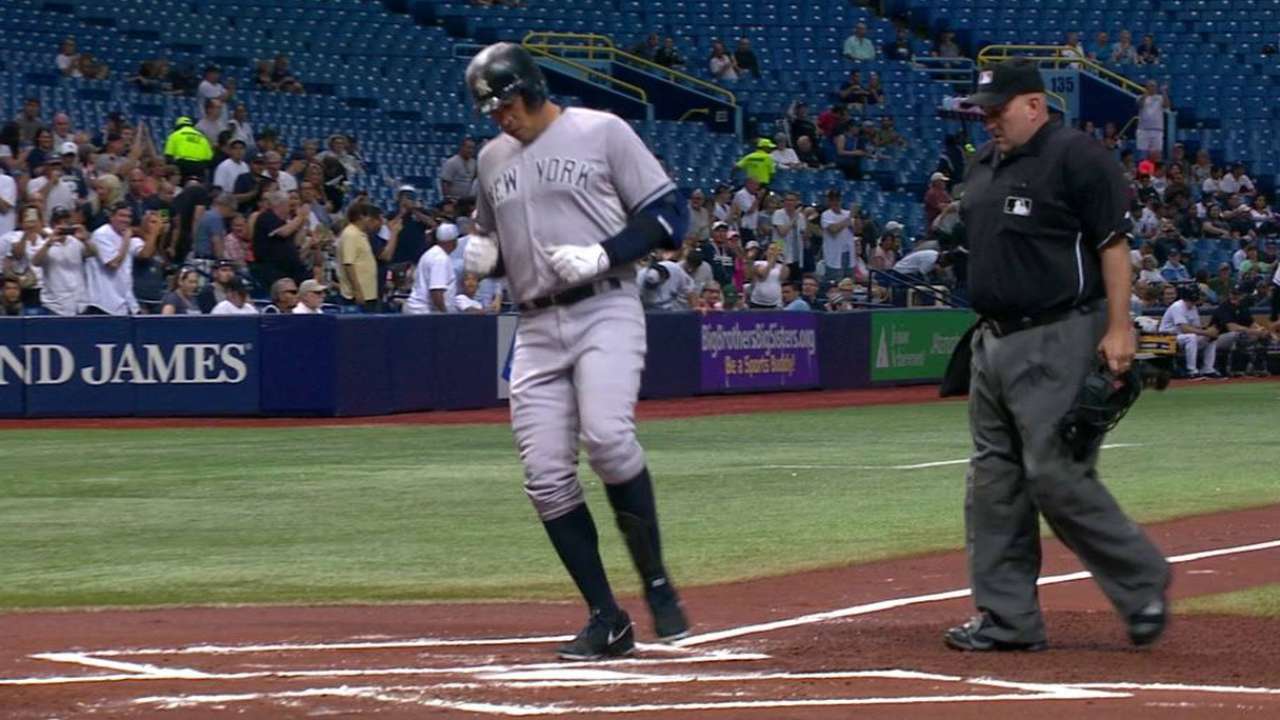 Bryan Hoch is a reporter for MLB.com. Follow him on Twitter @bryanhoch, on Facebook and read his MLBlog, Bombers Beat. This story was not subject to the approval of Major League Baseball or its clubs.