Williams, Phils ready to turn page
Club looking forward after third straight game where one off pitch makes difference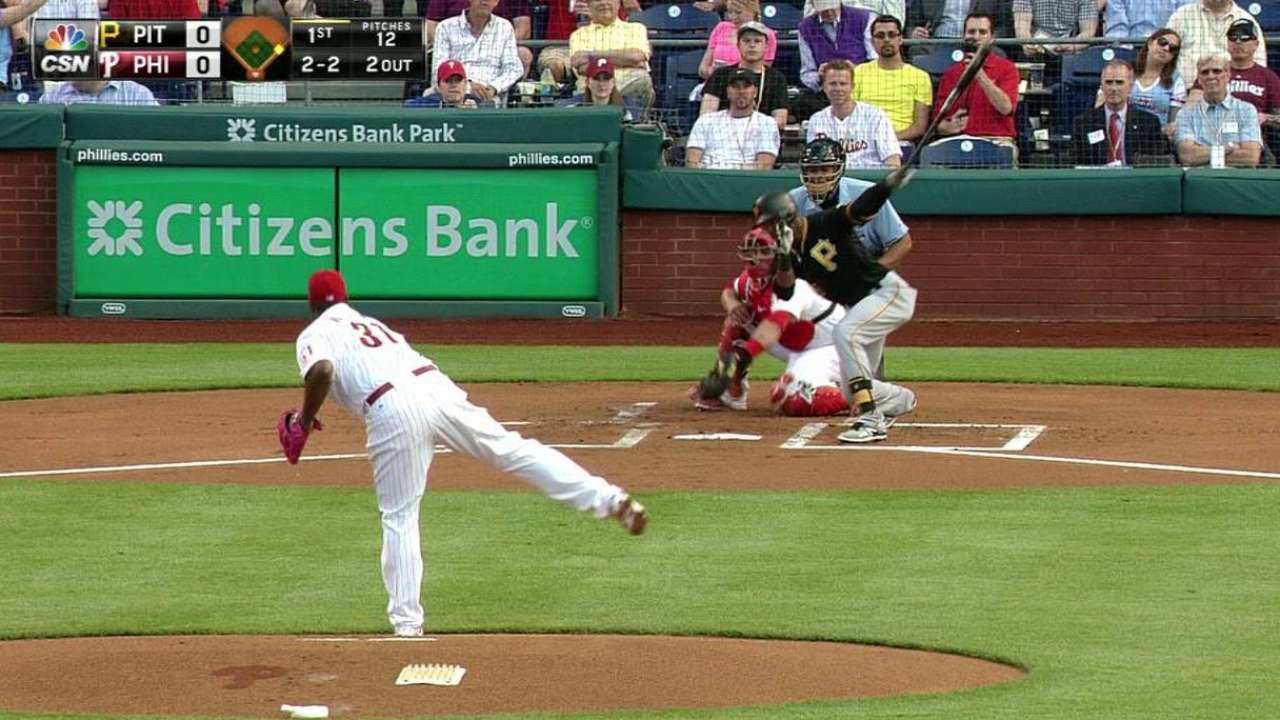 PHILADELPHIA -- Ryne Sandberg is frustrated.
For the third straight game, Sandberg's Phillies left one bad pitch over the plate. Saturday, Aaron Harang covered a little bit too much of the zone versus Juan Lagares. Lagares took advantage. That home run was the difference.
Sunday, Chad Billingsley grooved a ball to Curtis Granderson. Granderson took advantage. That home run was the difference.
And Monday, Jerome Williams hung a curveball to Starling Marte with two men on base. Marte took advantage. The Phillies lost, 4-3.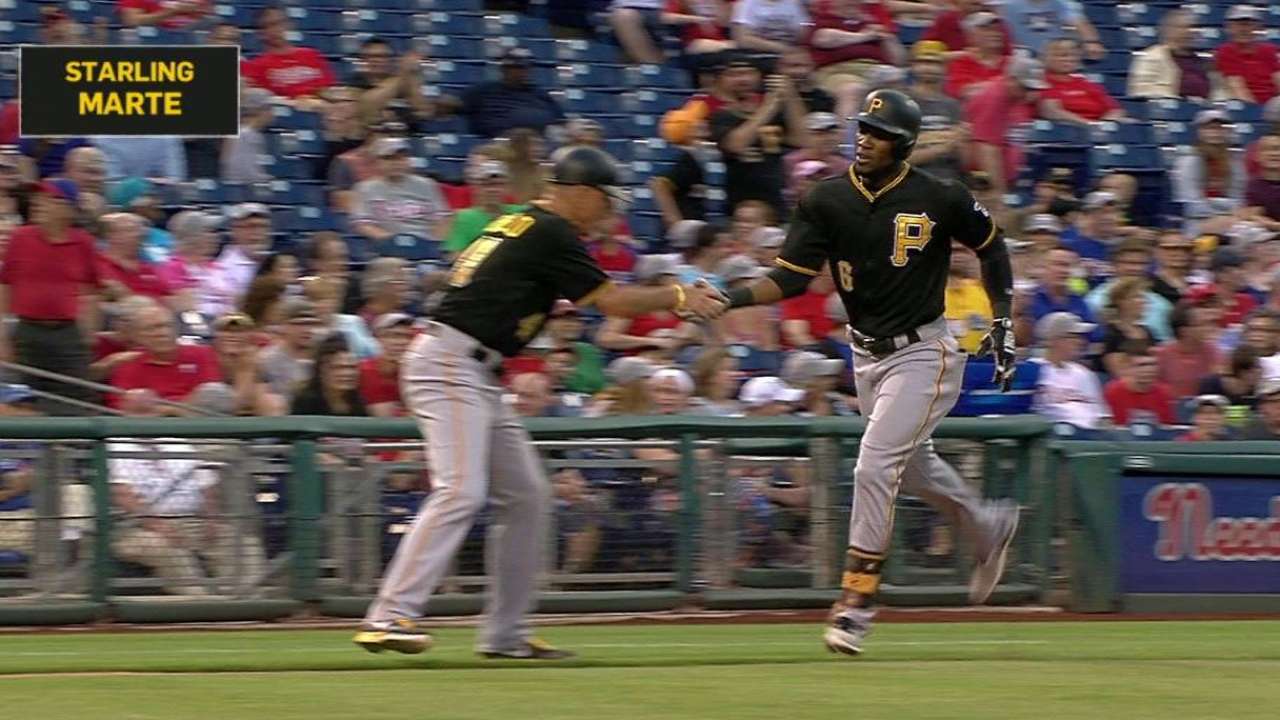 Each of the past three days, Sandberg has seen his team on the precipice of victory, only to have one poorly thrown pitch derail the chance of victory. Some people may find it comforting to know that one altered outcome could mean victory. Sandberg isn't one of those people.
"It becomes more frustrating," Sandberg said. "Close games like that, little things add up. We just need to tighten it up and do the little things better."
When asked about the pitch after the game, Williams said the outcome was a result of his aggression that inning. That aggression showed up on the stat page well before the home run.
Williams had walked two of the three batters before Marte to put two men on base. Williams threw 11 pitches over those two walks. Seven of those pitches were hard sinkers. The batters, Gregory Polanco and Andrew McCutchen, swung at zero of the 11.
But when it came time for Williams to pitch to Marte, he threw just one sinker in six pitches. Again, Marte didn't swing at it. So on the final pitch of the at-bat, Williams pulled his curveball out of his back pocket, a pitch Sandberg described as his "third or fourth" best option. It didn't work.
"I had Marte with two strikes, and I left a curveball up," Williams said. "He hit it out. It's one bad pitch."
While Williams said he believed it was the curveball that was his one mistake that inning, Sandberg was quick to point out the walks, saying that those walks were the only free passes he surrendered all night and that those contributed heavily to that inning's downfall.
But throwing one bad pitch in one bad inning is becoming a familiar trend in the Phillies' clubhouse. In situations like this, where the team appears to be so close but just can't quite minimize the mistakes, Williams said there is only one thing a team can do.
"Turn the page," Williams said. "Come back tomorrow and play better."
Nick Suss is an associate reporter for MLB.com. This story was not subject to the approval of Major League Baseball or its clubs.