What to watch for in today's games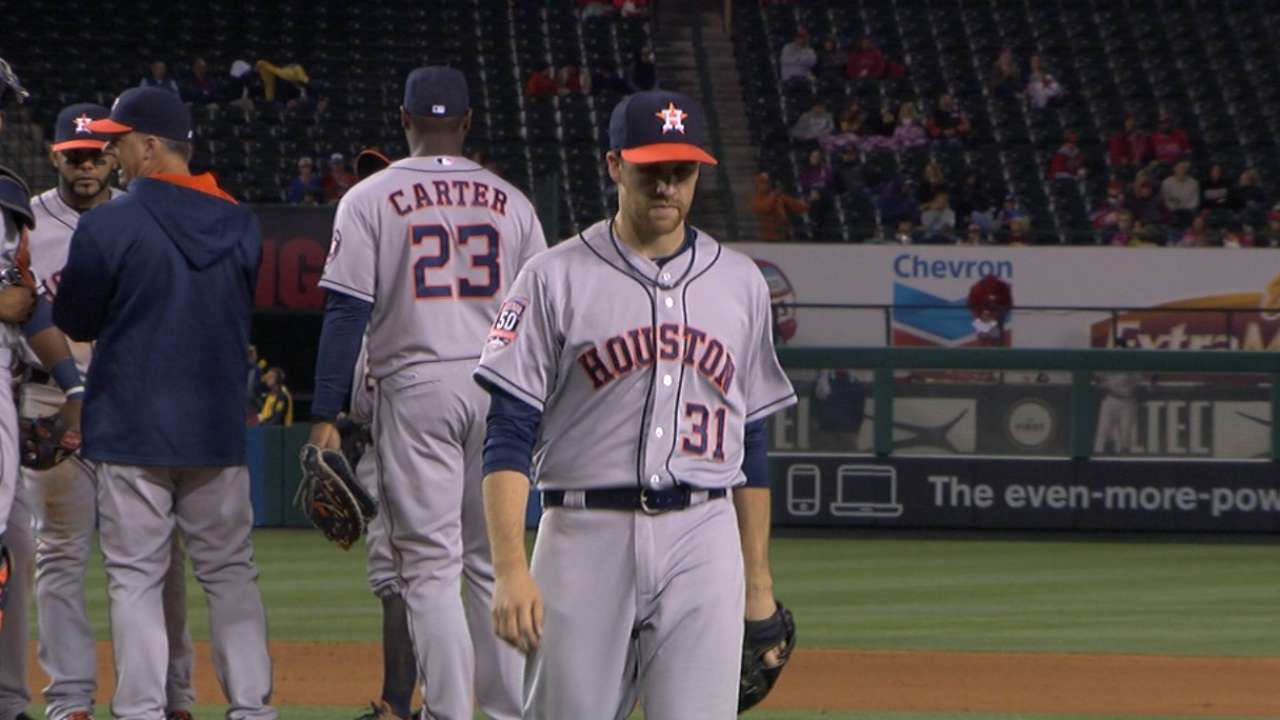 Collin McHugh might soon be a household name. Houston has won 11 straight games started by the right-hander, a run of dominance that goes back to last season. McHugh is 9-0 with a 2.54 ERA in that span, and he'll be matched against Chris Heston of the Giants tonight at 8:10 ET.
McHugh, selected by the Astros off waivers in December 2013, recorded a 2.73 ERA last season, and he has a 4-0 record and a 3.23 mark this season. He has completed at least six innings in all but one of his starts, and he's allowed more than three earned runs one time.
The Giants, meanwhile, are right around .500 and searching for some momentum. Heston has gone 2-3 with a 3.38 ERA in his first six starts, but he was blitzed for 11 hits and five earned runs last Wednesday against the Padres. The Giants are just 5-7 on the road this season.
Here's a few other matchups and games to look forward to today.
Must-see debut: NYM @ CHC, 8:05 p.m. ET
The Mets have several high-profile young pitchers in their rotation, and their latest can't-miss phenom will arrive today. Noah Syndergaard, rated the No. 11 prospect in baseball by MLBPipeline, comes to the Major Leagues sporting a 1.82 ERA through his first five starts with Triple-A Las Vegas.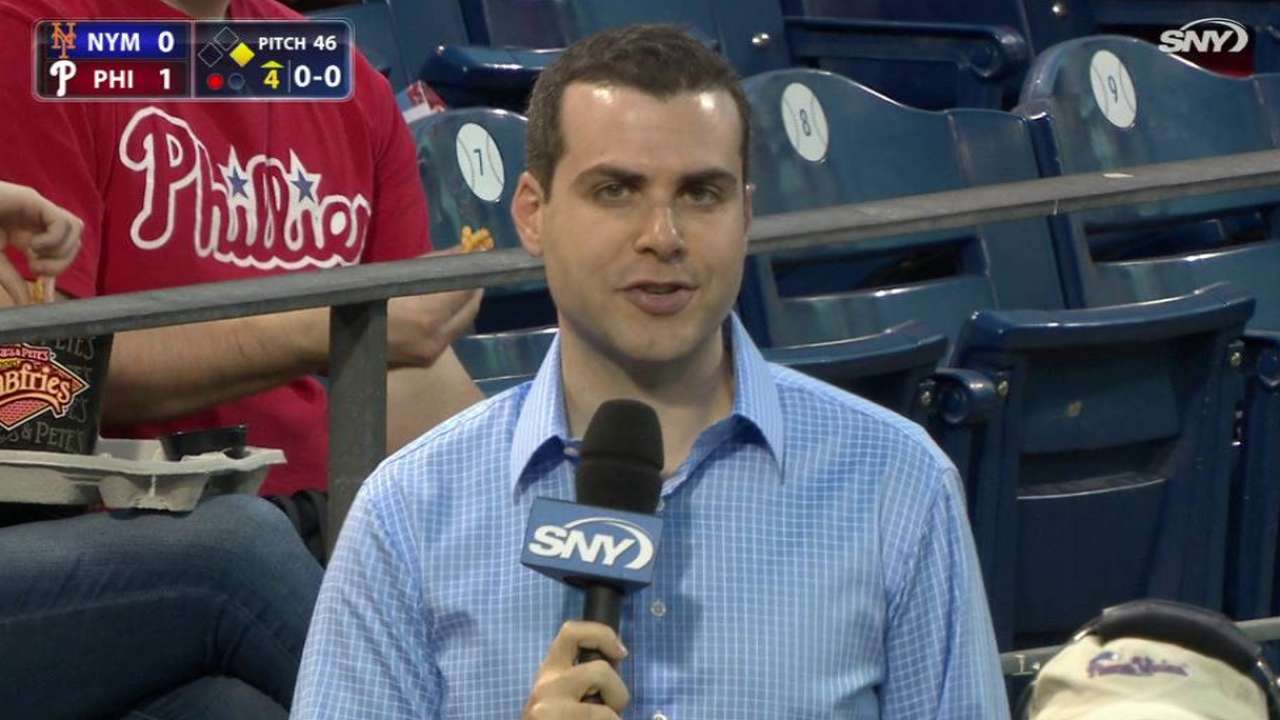 Syndergaard, 22 years old, has posted a 34-19 record and a 3.16 ERA in his Minor League career, and the Cubs will be the first team he faces in the Major Leagues. Chicago is fighting for position in a chaotic National League Central, and it will start right-hander Jake Arrieta against Syndergaard today.
Arrieta is 3-3 with a 3.41 ERA through his first six starts, but he's coming off two straight losses. He was tagged for four earned runs and knocked out before completing six innings in each of his last two outings. He set personal bests in wins (10), starts (25) and ERA (2.53) last season.
Bull's-eye? NYY @ TB, 7:10 p.m. ET
The Rays and Yankees are duking it out at the top of the American League East, so Chris Archer will probably appreciate his opportunity on Tuesday. Archer, Tampa Bay's Opening Day starter, has a 2.59 ERA this season and a 5-0 record with a 1.93 ERA in six career starts against New York.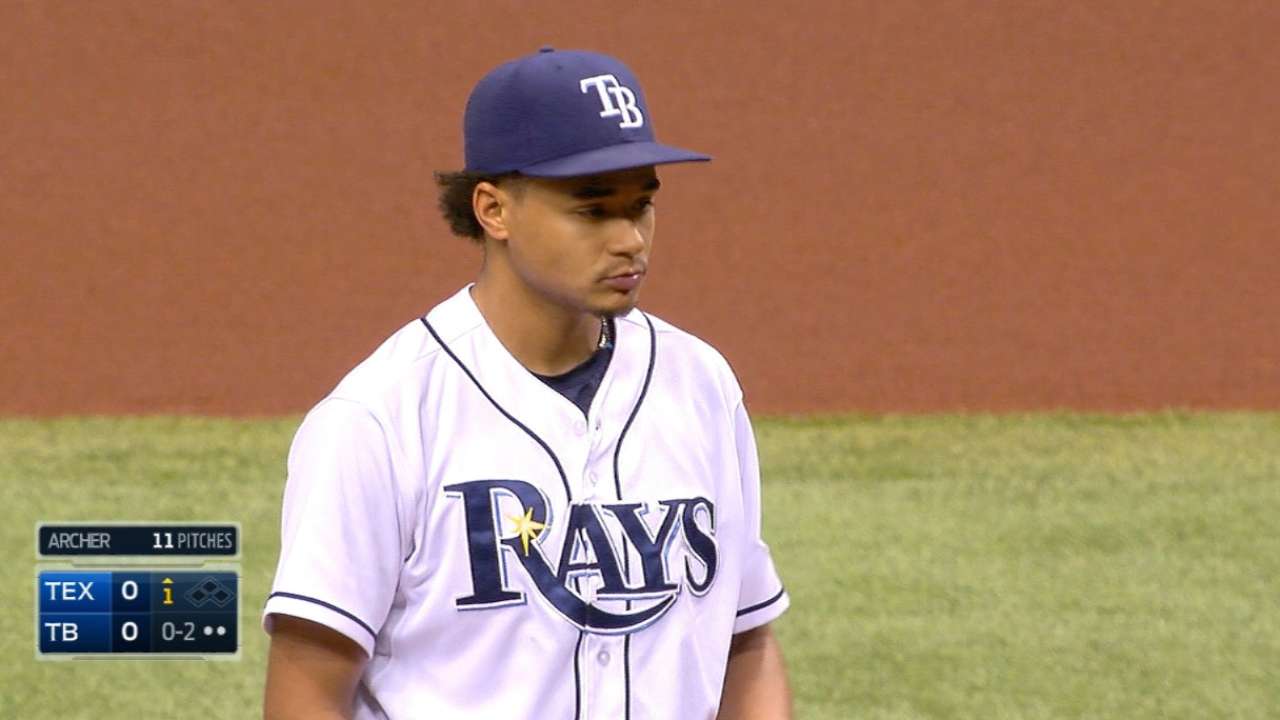 Archer, 26, allowed two home runs in his first start this season, and he's only allowed one more over his last six outings. He was knocked out of his last start early and has lost three of his last four decisions, and is 1-4 with a 3.90 ERA in five starts at Tropicana Field this season.
Nathan Eovaldi, the Yankees' starter, has made a strong impression through six starts, and he has allowed more than three earned runs on just one occasion this season. The 25-year-old will be making his first career start against the Rays. He has given up 44 hits in 34 innings.
Washington's finest: WAS @ ARI, 9:40 p.m. ET
The Nationals will be watching Stephen Strasburg quite carefully today. Strasburg left his last outing after just three innings due to a back injury, and Washington hopes he'll be able to pitch without incident against the D-backs. Strasburg is 2-3 with a 4.73 ERA through his first six starts.
Arizona will go with 26-year-old right-hander Rubby De La Rosa, who's still trying to tame his stuff at the big league level. De La Rosa has 38 strikeouts in his first 37 innings this season, but he's also given up six home runs. Last year the youngster gave up 12 home runs in 101 2/3 innings.
The Nationals are trying to keep pace with the Mets, who have seized control of the NL East with five weeks of stellar play. The D-backs are trying to get back to .500 and within five games of the first-place Dodgers.
Spencer Fordin is a reporter for MLB.com. This story was not subject to the approval of Major League Baseball or its clubs.