Sources: Olivera receives visa, headed to LA
Cuban infielder expected to complete physical Friday before working out at Camelback Ranch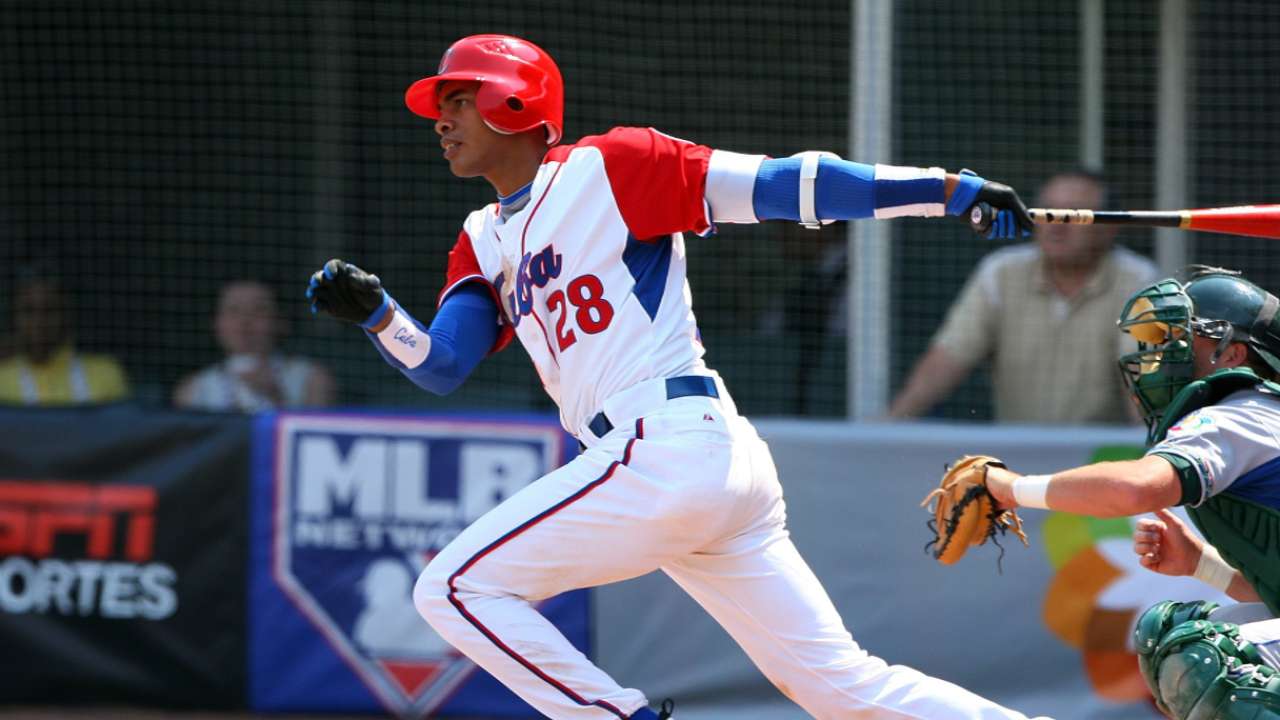 Cuban infielder Hector Olivera will soon be in a Dodgers uniform.
Olivera, 30, who signed a six-year, $62.5 million deal in March, is expected in Los Angeles on Friday to finalize the contract by completing his physical, according to industry sources. Additionally, the timeline for Olivera's introductory news conference is being finalized, and he could be begin working out at Camelback Ranch, the club's Spring Training facility in Glendale, Ariz., sometime next week.
Olivera, who is currently training in the Dominican Republic, received his visa Monday morning.
One of the most prolific offensive players in Cuba, Olivera wowed scouts in open showcases and private workouts in the Dominican Republic earlier in the year, underscoring the notion that he could hit at least 15-20 home runs and drive in 75 runs from the middle of a lineup during his rookie year. However, it's uncertain how much time Olivera will need in the Minor Leagues before he is ready for a big league callup or how he fits into the Dodgers' immediate plans.
Consider this: Second baseman Howie Kendrick, shortstop Jimmy Rollins and third baseman Juan Uribe will all be free agents at the end of the season. Also, the infield bench made up of Justin Turner, Alex Guerrero and Enrique Hernandez has played well enough to keep veteran Darwin Barney at Triple-A.
This much is certain: Olivera's deal includes a $28 million signing bonus and a clause that gives the team a seventh season at $1 million if he needs Tommy John surgery. An MRI on his elbow in March showed a slight tear in the UCL.
The Yankees, Braves, Marlins, Giants and Padres had expressed strong interest in signing Olivera, but he ultimately chose the Dodgers.
Jesse Sanchez is a national reporter for MLB.com. Follow him on Twitter @JesseSanchezMLB. This story was not subject to the approval of Major League Baseball or its clubs.