Mets finalize plans for annual Banner Day
Judges named, parade guidelines set for June 14 event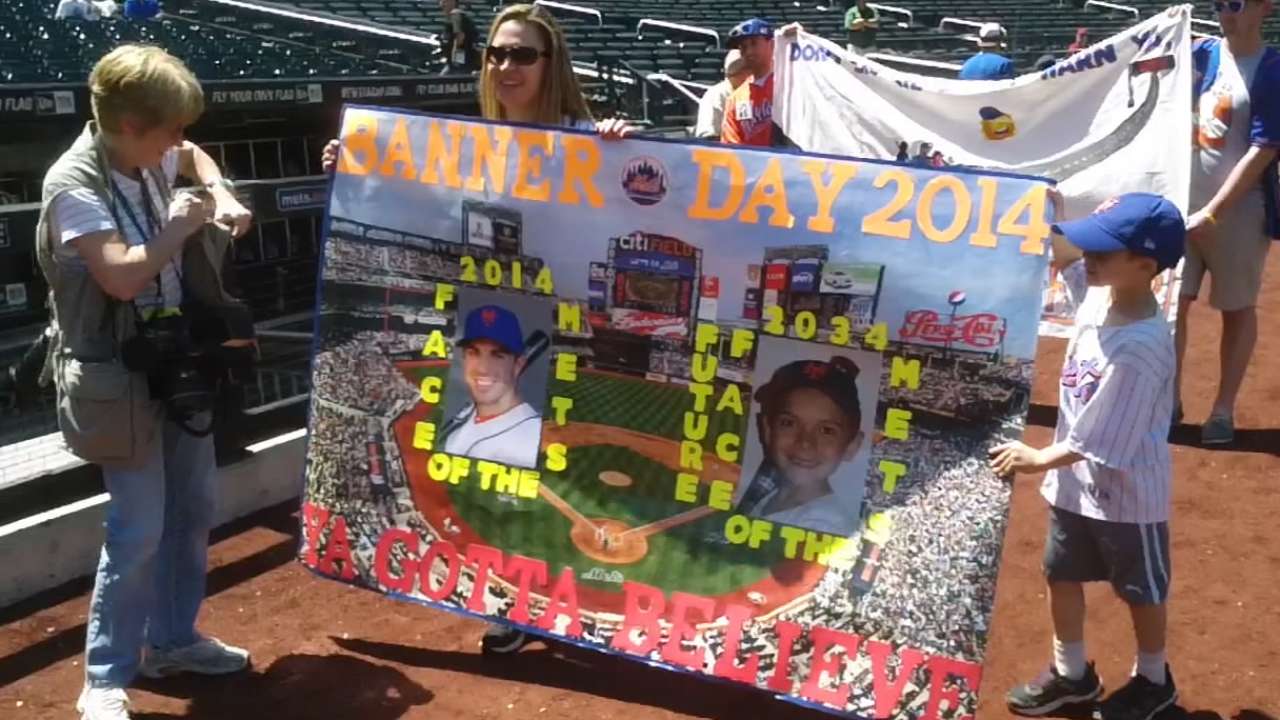 CHICAGO -- The Mets have finalized plans for their annual Banner Day, announcing Monday that broadcasters Howie Rose and Steve Gelbs will join WOR morning show personality Todd Schnitt as judges for the June 14 event at Citi Field.
The judges will select three finalists to join an online Banner Day winner, with fans at the ballpark and at home voting for the overall winner through an online vote. The winning banner artist will receive four VIP tickets to a future Mets game, along with the opportunity to watch batting practice from the field and take a non-game day stadium tour.
Banner Day was a Mets tradition from 1963 to 1996, with fans parading homemade Mets-related banners made from bed sheets on the field. The Mets rebooted it in 2012 as part of their 50th anniversary season.
This year, the team has issued the following guidelines for those planning on participating in the June 14 pregame parade:
• Banner Day participants must have tickets to the game.
• Participants must check in at the Bullpen Plaza on 126th Street at 37th Avenue.
• Registration begins at 10 a.m. Space is limited.
• Banners must be bigger than 22-by-28 inches.
• Banners may not contain vulgar or abusive language.
• Banners can be commercially produced, but cannot have commercial messages. (Websites or social media handles are not allowed.)
• There is a maximum of four people per banner.
• The Mets reserve the right to deny access to the field to any banner or person deemed inappropriate.
Tickets for Banner Day start at $15, and are available at Mets.com/BannerDay.
Anthony DiComo is a reporter for MLB.com. Follow him on Twitter @AnthonyDiComo and Facebook, and listen to his podcast. This story was not subject to the approval of Major League Baseball or its clubs.