Chenoweth sings national anthem for Asthma Awareness Night
Award-winning performer has asthma, became spokesperson for condition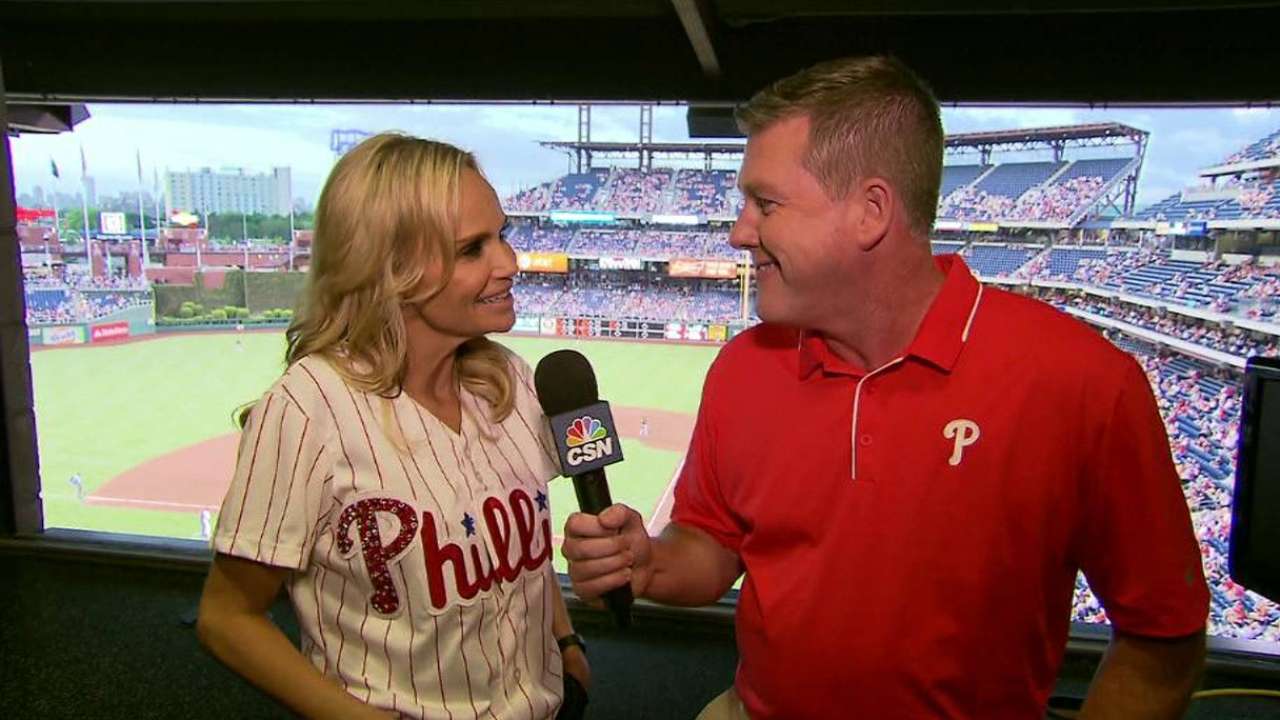 PHILADELPHIA -- Emmy- and Tony Award-winning performer Kristin Chenoweth sang the national anthem before Monday night's 4-3 Pirates win over the Phillies.
Chenoweth's rendition of the Star-Spangled Banner came with her support of Asthma Awareness Night at Citizens Bank Park. Chenoweth was diagnosed with asthma a decade ago and has become a spokesperson for the condition.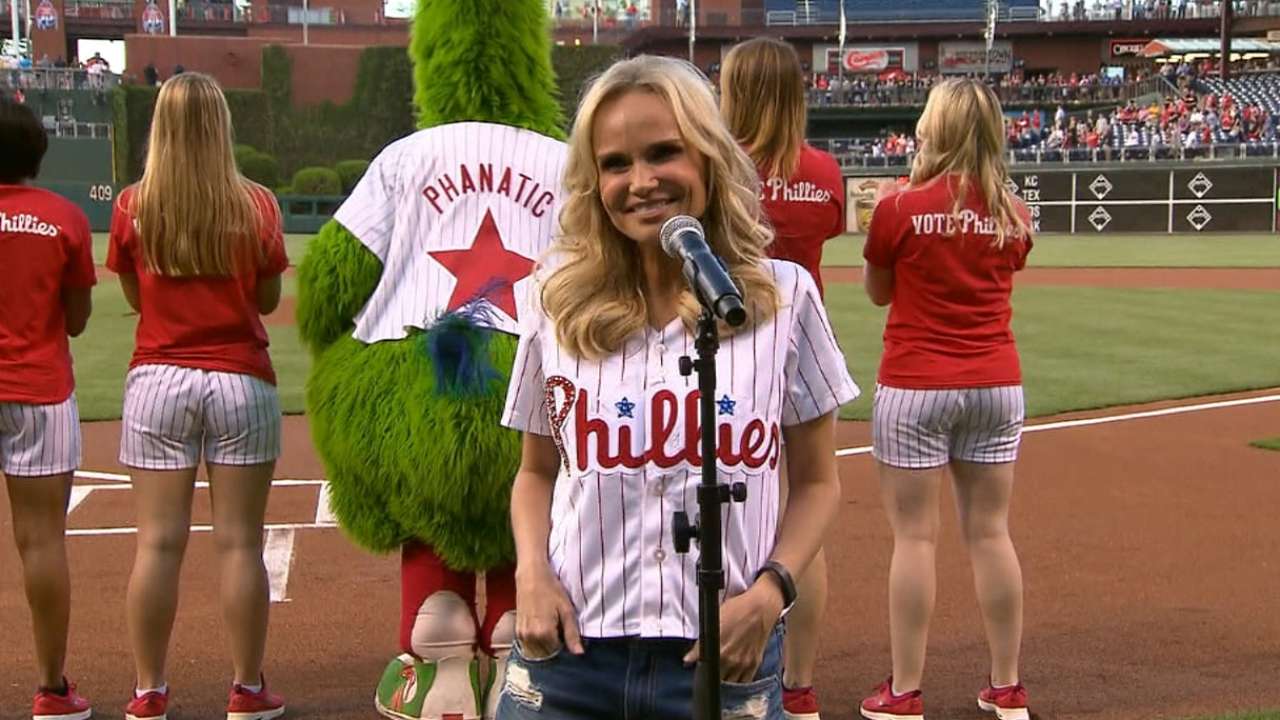 This was the second consecutive year that Chenoweth sang the national anthem at Asthma Awareness Night and was the seventh annual time the Phillies have held such an event. She sported a No. 6 Phillies jersey with her name on the back instead of the customary "Howard" for Ryan Howard.
Nick Suss is an associate reporter for MLB.com. This story was not subject to the approval of Major League Baseball or its clubs.