Amaro gives Sandberg thumbs-up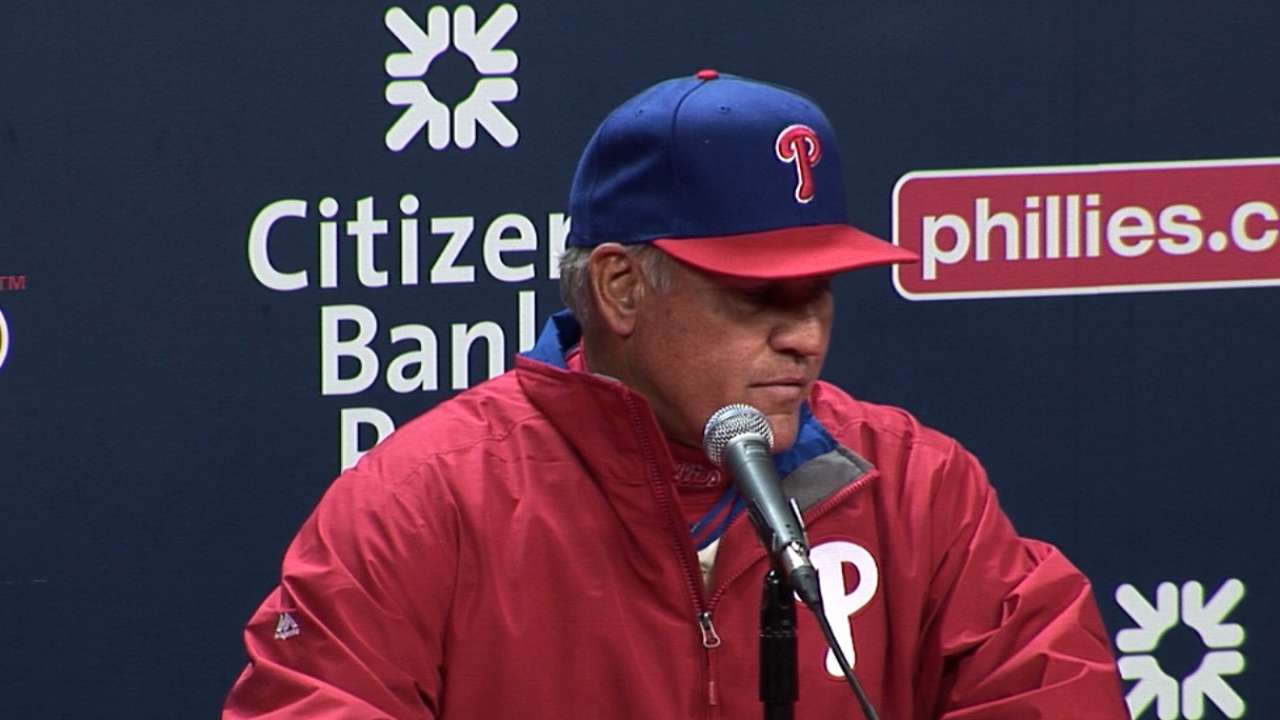 PHILADELPHIA -- The losses continue to add up for the Phillies, but general manager Ruben Amaro Jr. said Monday afternoon he approves of manager Ryne Sandberg's job performance.
"I'm happy with the way Ryno has gone about it," he said. "He's on the same page as we are. It's about giving young players opportunities and teaching them how to win. And that's what we're looking for from him, and that's all we can ask of him. Do whatever he can with his staff to put these players in a position to improve. And that's what he's been doing."
The Phillies entered Monday's four-game series against the Pirates at 11-21, their worst start since they opened the 1997 season at 10-22. Amaro acknowledged the Phillies "might be a little challenged as far as overall talent at the Major League level right now," which plays the biggest role in the team's record.
Sandberg seems to have kept his cool throughout the first 32 games, though he said he has held at least one team meeting.
"We've had meetings," he said. "We've regrouped a number of different times, continue to work and instill some fundamentals that we need to do better. A lot of our games are close, it seems like. For five, six, seven innings, it seems close. It's one play here or there, one base hit away, those type of things. That's what myself and the staff continue to stress and work on and talk about. So that's what we will continue to do."
Sandberg bristled when asked about his managerial style.
"My style? I have to be patient," he said. "We have a lot of work to do. And that's what we've had the opportunity to stress, is working at the game."
Todd Zolecki is a reporter for MLB.com. Read his Phillies blog The Zo Zone, follow him on Twitter and listen to his podcast. This story was not subject to the approval of Major League Baseball or its clubs.