McGee could return to Rays on road trip
Reliever had surgery on left elbow in December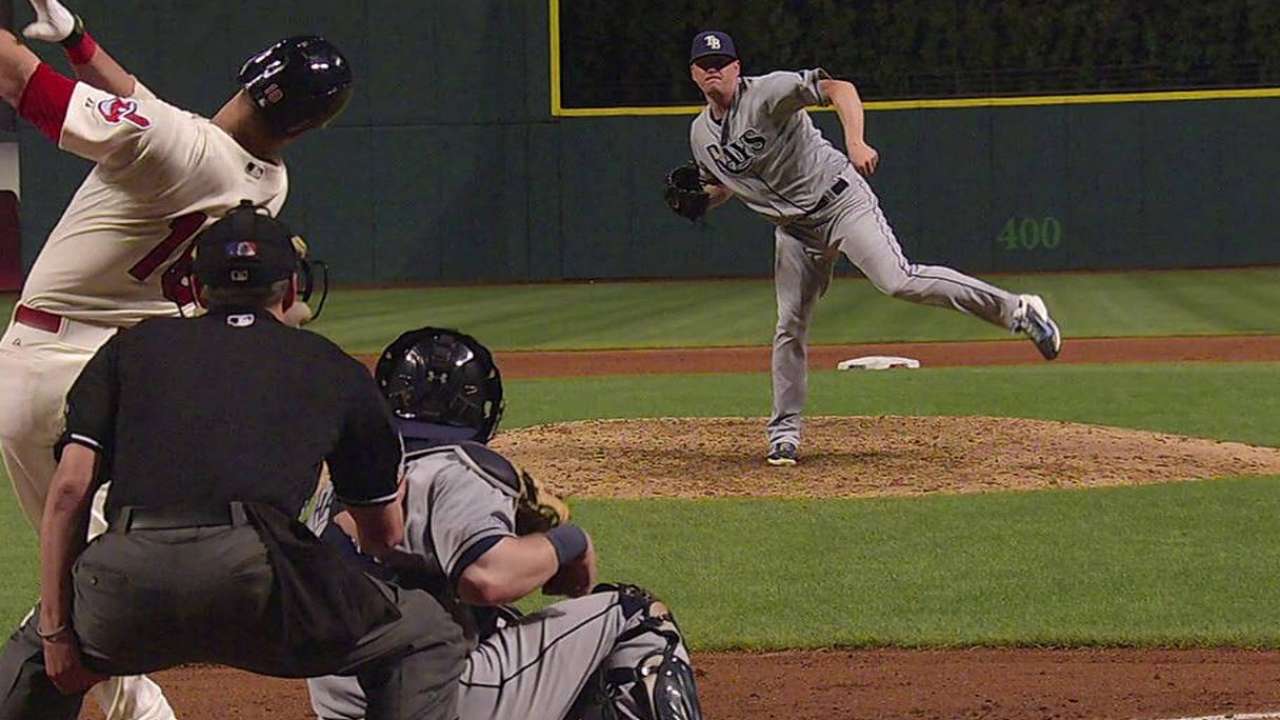 ST. PETERSBURG -- Rays manager Kevin Cash reported some good news concerning the team's health on Monday. Cash noted about reliever Jake McGee, "We're optimistic to see him early on in the road trip."
"Don't hold me to that, that's just kind of our thought," Cash said. "He seems to be bouncing back really well."
The Rays begin a five-game road trip on Friday with stops in Minnesota and Atlanta.
McGee, who had some loose bodies removed from his left elbow in December, is in the closing stages of his rehab. He was scheduled to make his fifth rehab appearance Monday night for Triple-A Durham at Buffalo.
Cash said McGee has been getting two days off between appearances, but if he feels fine after today's outing, he might need only one day off before he appears in his next game.
Getting the southpaw back would give the Rays the lefty-righty combo at the back end of the bullpen they enjoyed in 2014 when McGee had a club-high 19 saves.
The Rays aren't as concerned with seeing McGee make appearances on back-to-back nights as they are with seeing how he responds to an "up and down" in which he would pitch in one inning then return to pitch a portion or all of the next inning.
• Infielder Nick Franklin (left oblique strain) also appears perched to make a return to the team. He has not played all season after getting injured during the latter stages of Spring Training.
"He's playing well," Cash said. "He's recovering well. He'll ramp up his schedule. More back-to-back days playing. We'll definitely have some decisions to make on the roster the next couple of weeks."
• John Jaso (left wrist contusion) is on the 60-day DL. He will be eligible to return to the team on June 6.
"Just doing strengthening stuff," said Jaso, who is not yet doing any baseball activities. "A big part [of his rehab] was getting all the swelling out."
Jaso said he'll continue to do more strengthening work, then he'd "like to to try and get a bat in my hand."
• Kirby Yates (strained right pectoral) threw from 75 feet for the third time on Monday and will likely do the same on Tuesday.
Bill Chastain is a reporter for MLB.com. This story was not subject to the approval of Major League Baseball or its clubs.