Aramis hopeful of avoiding DL with back strain
MRI delivers positive results for third baseman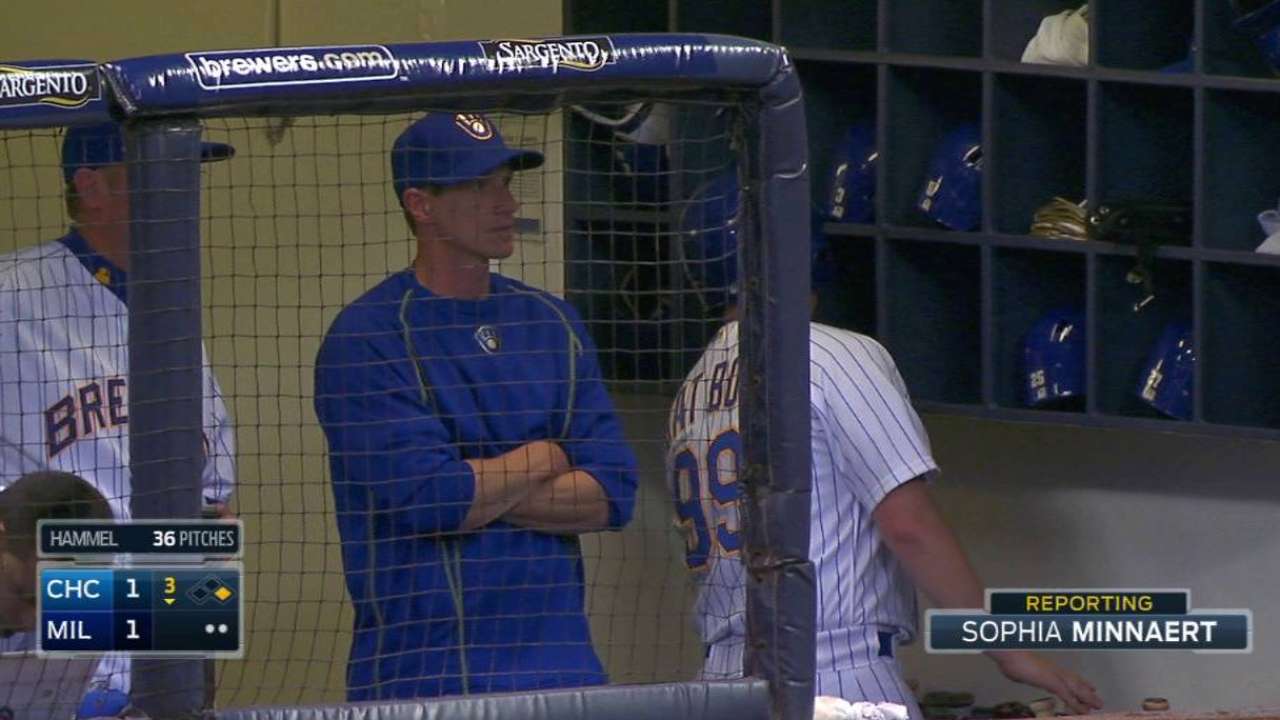 MILWAUKEE -- An MRI of Aramis Ramirez's balky lower back revealed nothing more sinister than a muscle strain, and the veteran Brewers third baseman expressed hope that he'll be able to avoid the disabled list.
Ramirez missed a fourth straight start as the Brewers hosted the White Sox at Miller Park on Monday night for the start of a three-game Interleague series.
"I've never had any kind of problems with my lower back before, but everything worked out well [with the MRI]," Ramirez said. "You need it for everything -- fielding, running, hitting. The other day, I could hardly move. Today, I was able to do more stuff, and I'm going to do more exercises now."
Elian Herrera started again in Ramirez's place as new manager Craig Counsell shook up his lineup, moving Ryan Braun and Adam Lind up one spot apiece, and batting leadoff man Carlos Gomez in the cleanup hole.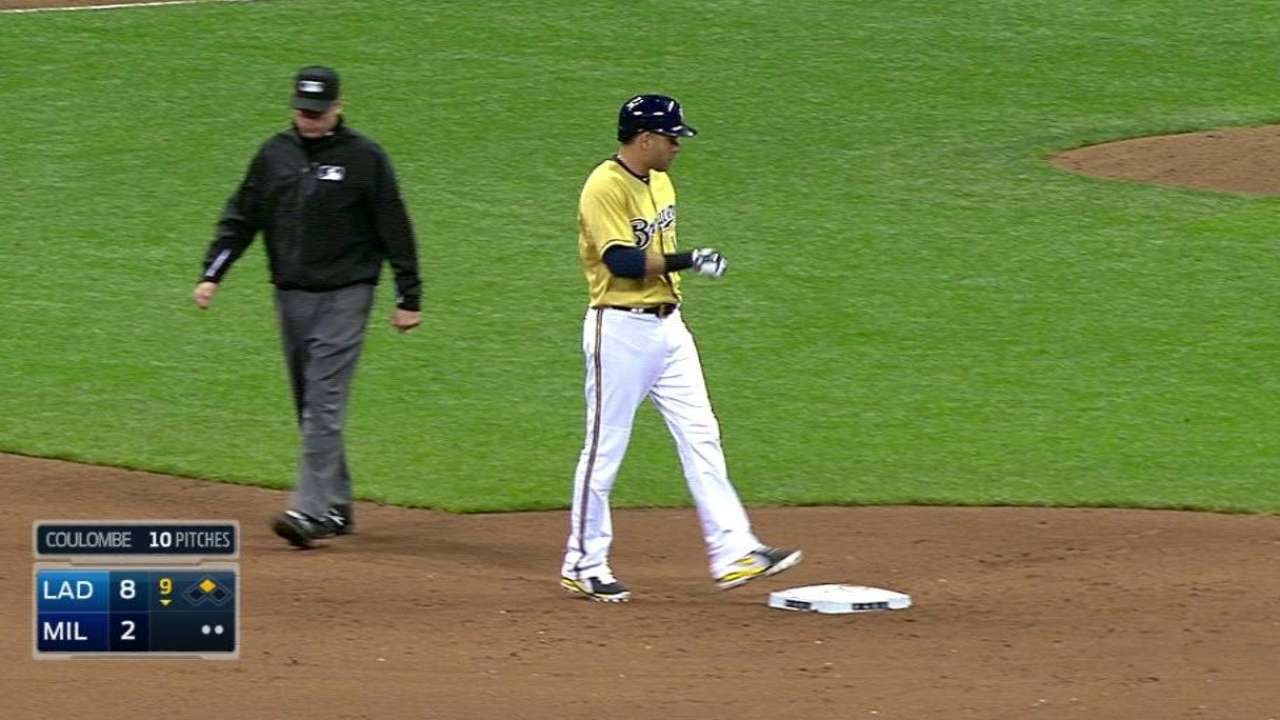 Ramirez's absence in recent weeks for hamstring and back issues has contributed to the Brewers using 32 different lineups in 33 games.
Before tweaking his back last week against the Dodgers, Ramirez was finding a hot streak. He's batted .341 (14-for-41) with three home runs and nine RBIs in his last 13 games.
"He's a middle-of-the-order bat for you. It's nice to have those guys in the lineup as much as possible," Counsell said. "But stuff happens and it's next man up. [Herrera] has been there a couple days now and had a big hit yesterday, so we'll go with it again."
Asked about being hurt amid a hot streak, Ramirez said, "That's part of baseball. But like you say, I was starting to get in a groove. But there's nothing I can do. Just try to take some swings and get back to where I was."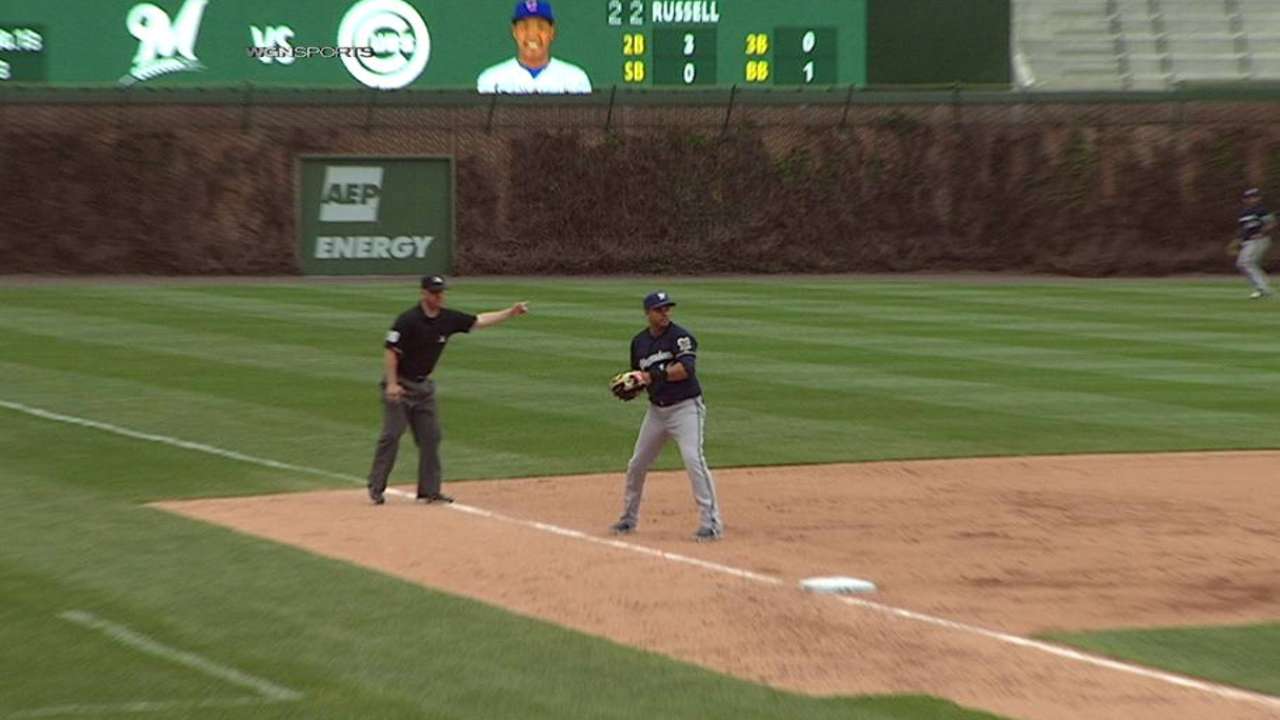 Is it hard to sit out while the team has begun to play better?
"Actually, no, because they're playing better," he said. "It's frustrating when they lose every single night. But when they're winning ballgames, it's a lot easier to swallow when you're not out there."
Ramirez, 37 next month, intends to retire at season's end.
Adam McCalvy is a reporter for MLB.com. Follow him on Twitter at @AdamMcCalvy and listen to his podcast. This story was not subject to the approval of Major League Baseball or its clubs.