Harper surges to NL Player of the Week honor
Nats outfielder became youngest to homer 5 times in back-to-back games during stretch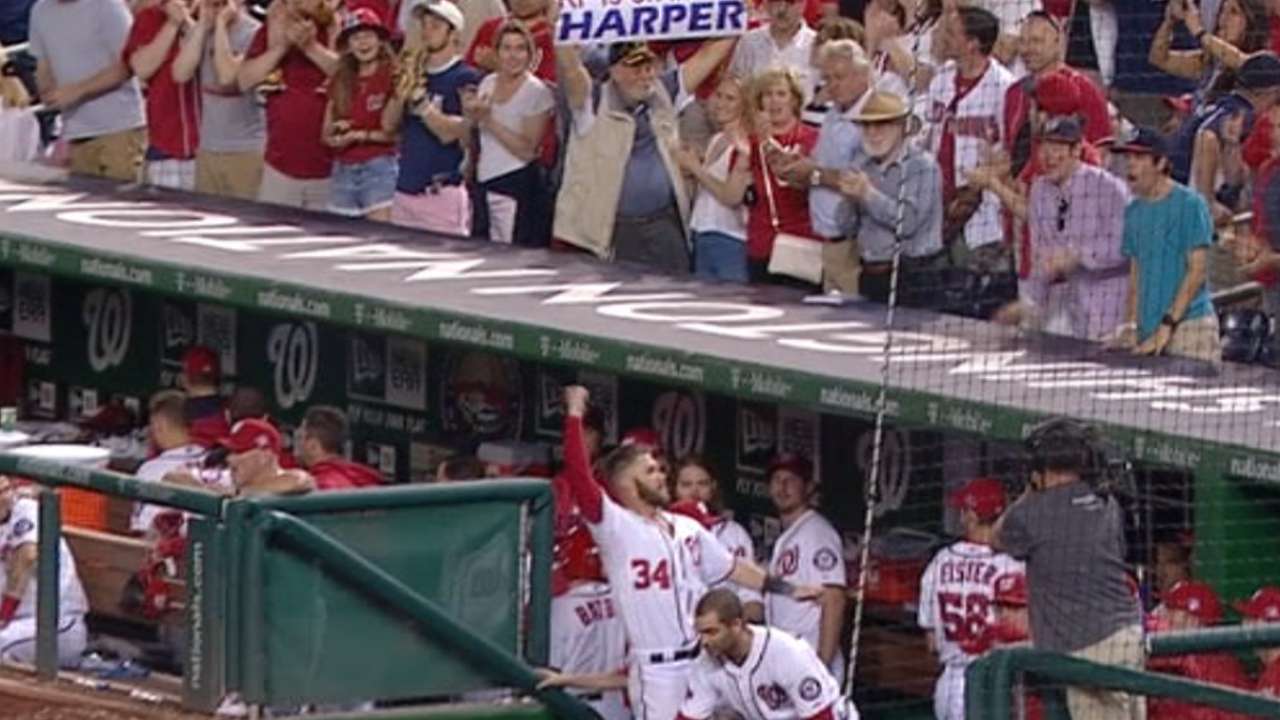 This could be the first of many weekly awards for Bryce Harper. Washington's stellar young outfielder was named National League Player of the Week on Monday in recognition of a torrid stretch at the plate in which he led all Major League hitters with six home runs and 13 RBIs.
Harper also paced all big league hitters in slugging percentage (1.318) and total bases (29) last week, and his .455 batting average ranked fourth among all NL hitters. The Nationals rode Harper's hot streak to a 5-1 record last week, a stretch that helped them reach second place in their division.
Harper, the 2012 NL Rookie of the Year Award winner, had a two-homer game Friday and a three-homer game Wednesday, and he contributed a game-winning home run in Saturday's game against Atlanta. Harper, in fact, became the youngest player in big league history to have five homers in back-to-back games.
Harper was chosen over a star-studded NL field that included candidates like Atlanta first baseman Freddie Freeman, who batted .500 with seven RBIs last week. Pitchers Shelby Miller of the Braves, Bartolo Colon of the Mets and Ryan Vogelsong of the Giants were also nominated for the NL Player of the Week honors.
Spencer Fordin is a reporter for MLB.com. This story was not subject to the approval of Major League Baseball or its clubs.