Fans welcome O's back with 'Re-Opening Day'
Orioles home for first time since unrest led to game without fans, relocated series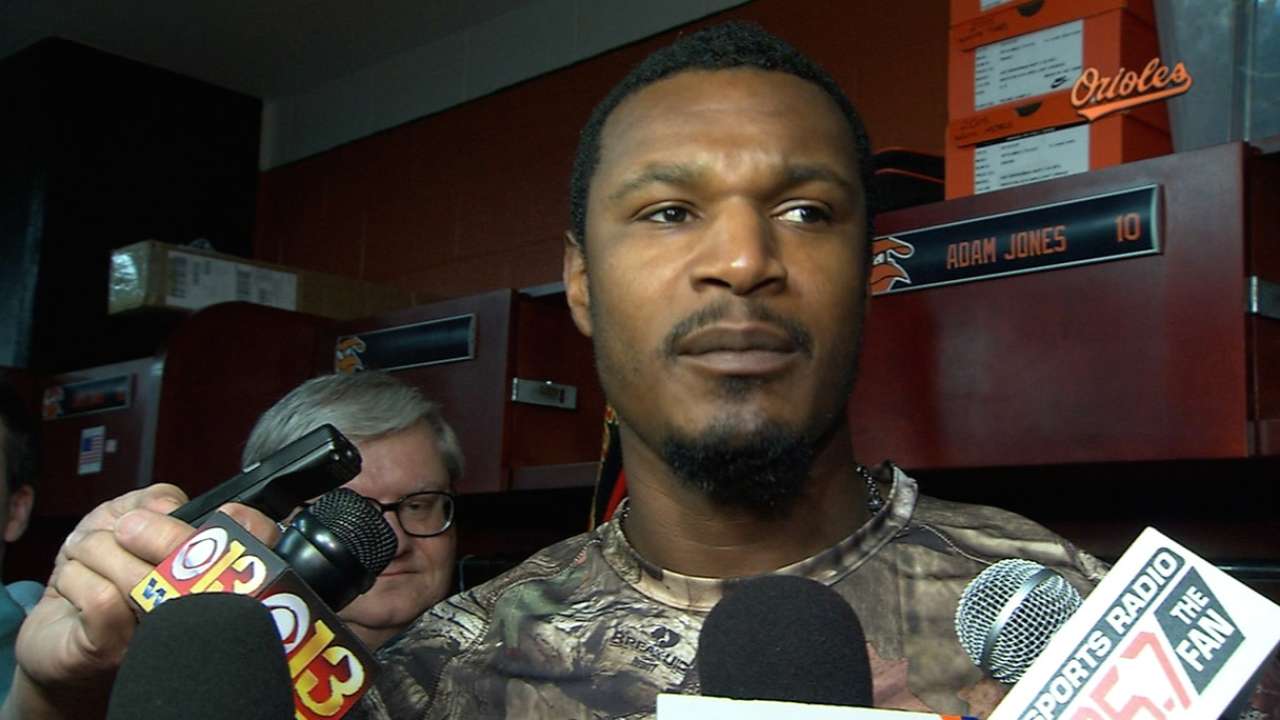 BALTIMORE -- The Orioles have been away for so long that some fans started a grassroots campaign on social media called "Re-Opening Day" to help inspire the club.
Before Monday, the Orioles' last game at Camden Yards was April 29 against the White Sox in what was the first Major League Baseball game played in front of no fans. The game was closed to the public because of security concerns after civil unrest erupted around Baltimore over the death of Freddie Gray.
The scheduled home series May 1-3 against the Rays was relocated to St. Petersburg as a precaution. Starting Monday against the Blue Jays, the Orioles play 17 of their next 20 games at home. Monday's 5-2 victory also marked the first time they competed in front of their home fans in 15 days.
"We understand it's just a game," Orioles reliever Zach Britton said. "There are other bigger things going on out there. If anything, the fact that we can come home and play again, have our fans here, maybe get some people's focus off what was going on out there. Just enjoy baseball again."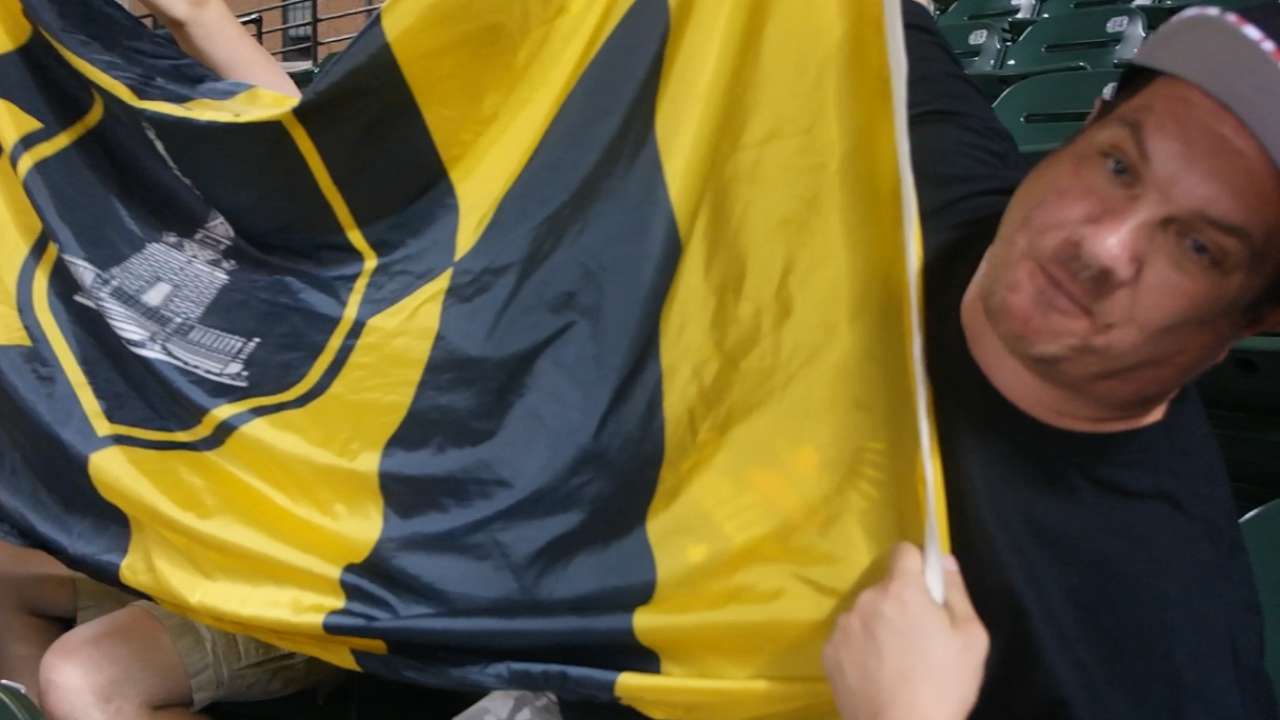 In the Orioles' clubhouse prior to the game, it was business as usual. Players were shooting billiards, there was music on, and manager Buck Showalter occasionally emerged from his office to chat with a couple of pitchers.
"I missed my own bed," said center fielder Adam Jones, who hit his first home run since April 19 in the seventh inning Monday. "We were supposed to be on the road for a week and it turned into an actual 10 days. We got to do what we got to do. I'm glad to be back here in Baltimore."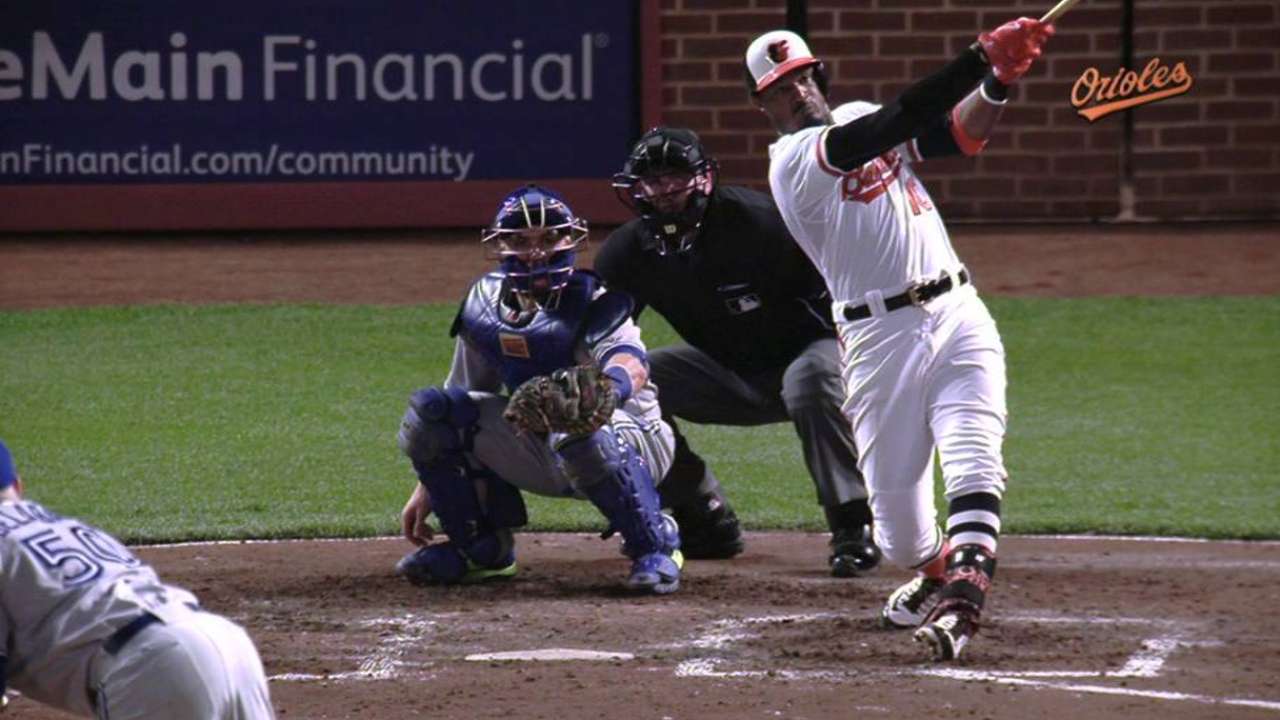 Fans wearing orange began to flock into the stadium as soon as the gates opened.
Kate McKew, who lives in the nearby Canton neighborhood, was attending the game with her husband, Dan, and they were excited to return to Camden Yards. She was confident the Orioles could further help everyone get back to some normalcy.
With the Orioles away for so long, the McKews took a road trip to New York over the weekend to see them play the Yankees. She said the fans were sympathetic to their city's recent troubles.
We love our city. Tonight, the team is wearing specially-made Baltimore home jerseys. #OneBaltimore pic.twitter.com/Sn2gyDO3iw

- Baltimore Orioles (@Orioles) May 11, 2015
"The fans could not have been nicer and wished peace and healing to our city," McKew said. "It was nice to feel the kindred spirits of sports fans and the wish for peace in our cities across the country -- major league sports bring us all together."
The Orioles were just as happy to see them for a "Re-Opening Day."
"We should have the orange carpet at the gates," Showalter said, referring to the Opening Day tradition of having the players run down a bright rug for pregame introductions amid a chorus of cheers.
Todd Karpovich is a contributor to MLB.com. This story was not subject to the approval of Major League Baseball or its clubs.