Tribe sees road to success with new lineup, strong pitching
Cleveland has increased offensive production with Kipnis in leadoff spot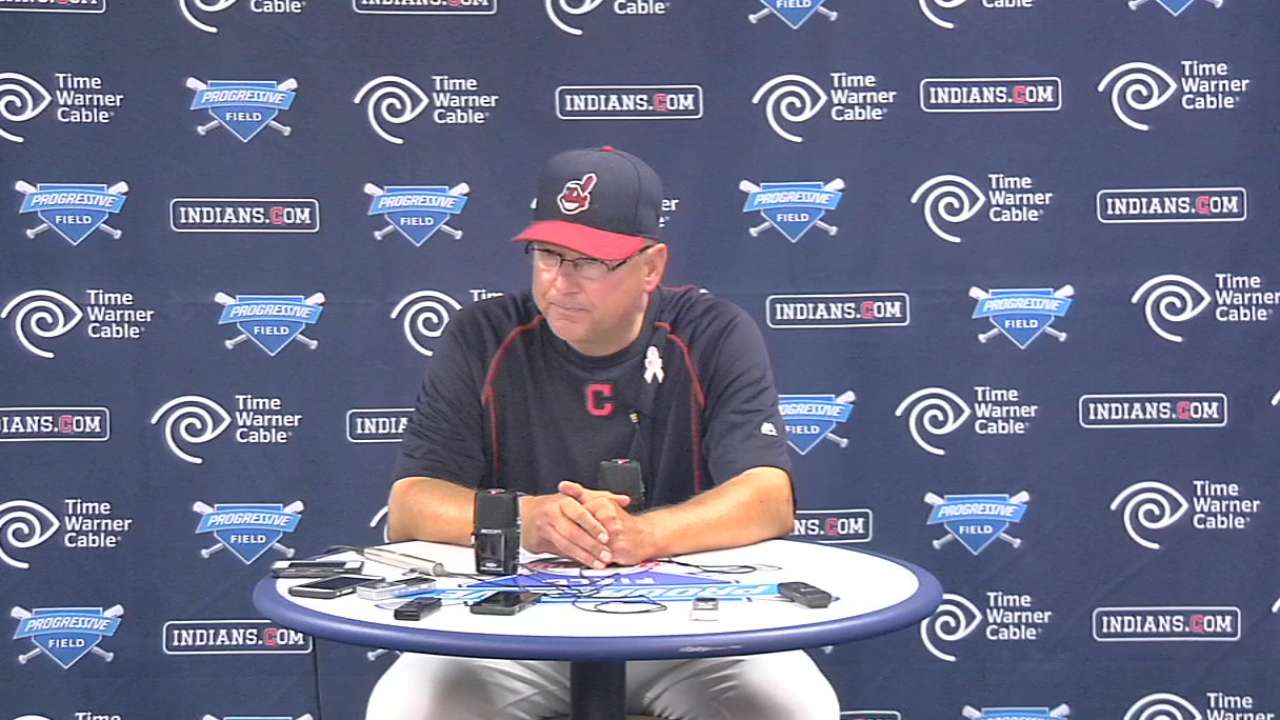 CLEVELAND -- The Indians did not expect to be here. Cleveland headed into the season as a trendy pick for postseason success, but it rolled into Monday's off-day in last place in the American League Central, with the fewest wins in the league.
Sunday's victory over the Twins put the Tribe's potential on display. Starter Danny Salazar spun an overpowering outing, and the lineup followed suit, helping Cleveland coast to the win column. It was the kind of overall showing that made it easy to wonder why the Indians have struggled so much to this point.
"It sure does," second baseman Jason Kipnis said. "It makes the losses more frustrating, because we know the type of team we can be. We know we can jump out early on some guys and pitch well enough and hold them back with the starting rotation we have and the offense we have. We should be winning more games."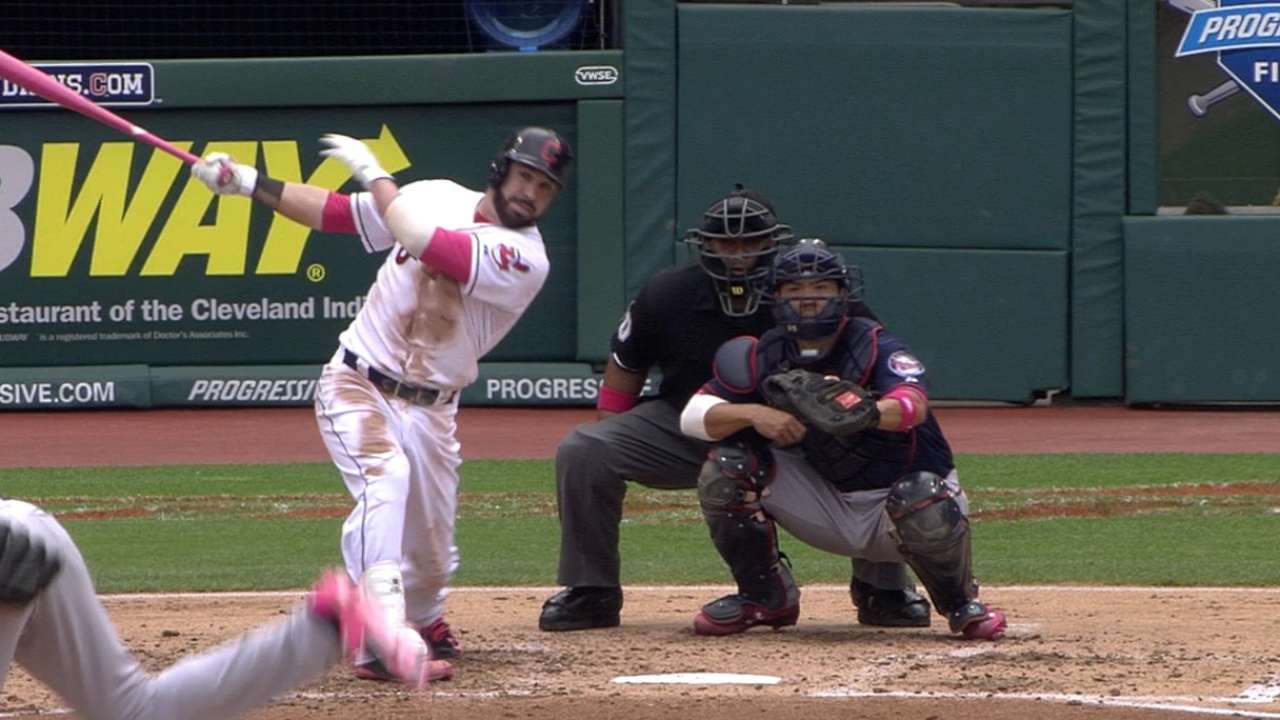 If the past two weeks are any indication, Kipnis could play a key part in helping the Indians turn their season around. When the second baseman walked into the clubhouse on April 26, he found his name in the leadoff spot of the Tribe's lineup. That was the first of a handful of changes recently made to the batting order by manager Terry Francona, who is doing what he can to squeeze more runs out of an offense that was slow out of the gate.
Last week, Francona moved former cleanup hitter Carlos Santana into the lineup's second spot.
"I do think that what we're doing makes sense," Francona said, "especially when guys are doing what they can do."
Before Kipnis took over for Michael Bourn as the regular leadoff man, the Indians were averaging 3.6 runs per game, which ranked 13th in the AL and 24th in the Majors. Since Francona made that lineup adjustment, Cleveland has churned out 5.4 runs per game through 14 contests, ranking second in the AL and fourth in baseball in that span.
While the sample size is small, the Indians have produced a .765 team OPS (fourth in the AL) since slotting Santana between Kipnis and Michael Brantley.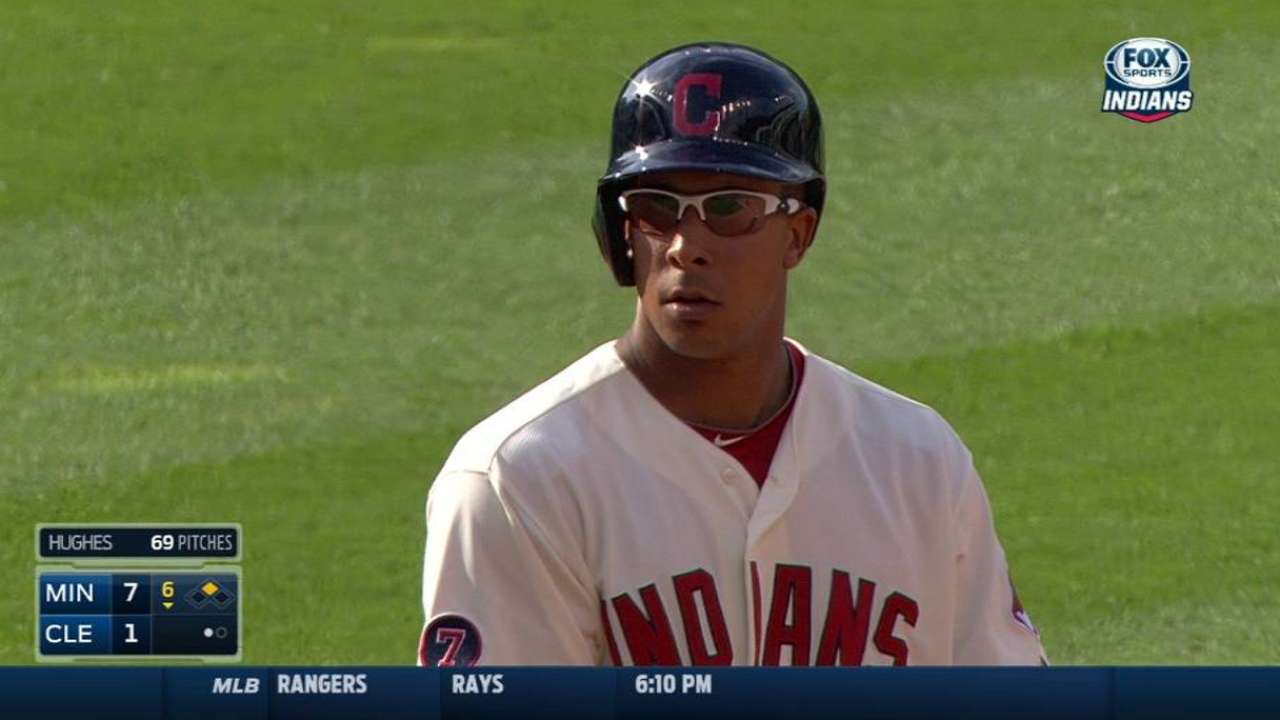 "It's great to have people on base," Brantley said. "They're doing a great job. It's new to all of us right now, so we're all trying to get used to it. At the same time, I know it's going to benefit the team. It's going to work out well."
In 14 games as the leadoff man since the lineup change, Kipnis has turned in a .356/.441/.627 slash line to go along with three steals, six strikeouts, eight walks, nine extra-base hits, 10 RBIs and 12 runs in 68 plate appearances. He has been pulling certain pitches with authority, while also picking spots to rifle balls to the opposite field.
It has been a hot stretch similar to June 2013, when Kipnis hit .419 to help seal a spot on his first All-Star team.
"Without jinxing it, I feel better than that," Kipnis said. "I found an approach and a swing that's working for me right now. We're putting in the time and a lot of work in the cages and are reaping the benefits of it out there."
Santana has not been nearly as hot since his move to the second spot, but the switch-hitting first baseman entered Monday leading the AL in walks (25) and ranked second in the Majors in pitches per plate appearance (4.37). His patience and on-base ability comes in front of Brantley, who is batting .340 and leads baseball with a 94.7 percent contact rate.
That early lineup combination can have a trickle-down effect for the cleanup spot, which currently includes Brandon Moss (team-high five home runs and 21 RBIs) against righties and Ryan Raburn (1.127 OPS versus left-handed pitching) against southpaws.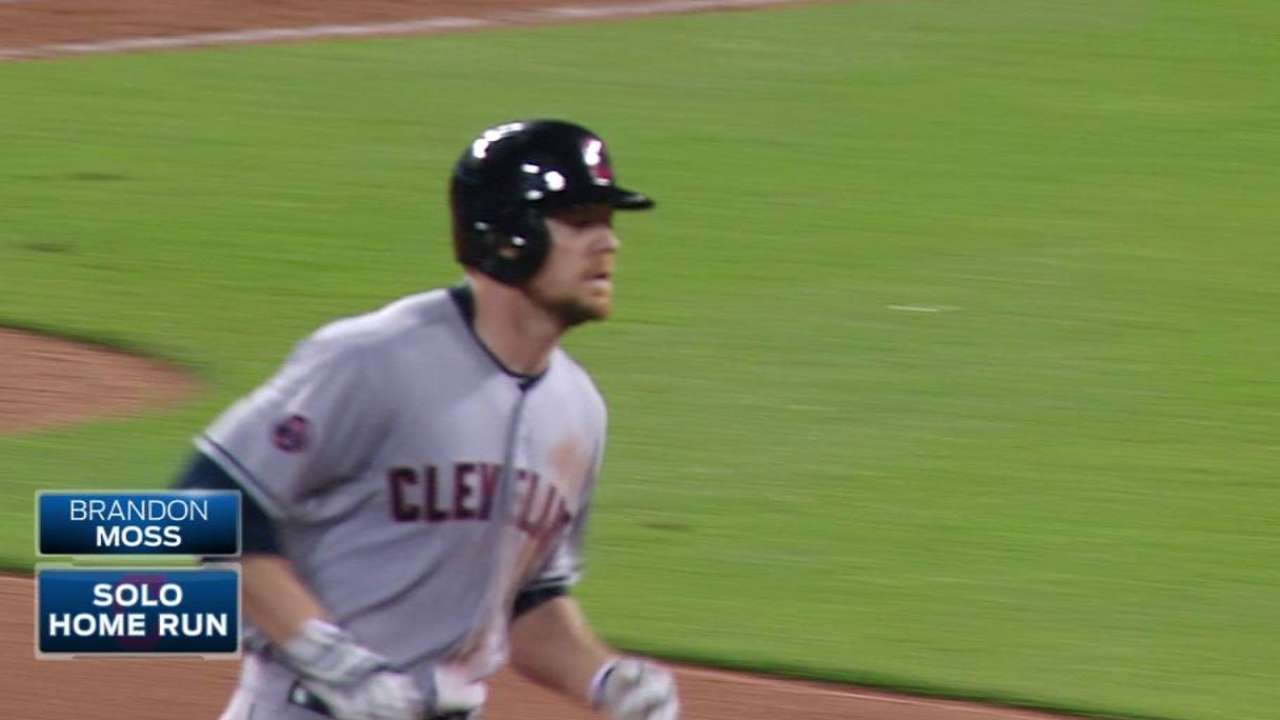 "Even if [Santana] isn't on base, he's going to see four or five pitches," Moss said, "and you're going to be able to sit there in the on-deck circle and get your timing and see what the guy is featuring. A lot of that goes unnoticed in baseball. Everybody wants to look at the batting average. Everybody wants to look at the RBIs and home runs.
"But a guy that can work the count like that and get on base and be that disciplined, it helps everybody."
The Indians are hoping the lineup changes lead to more wins.
"We're still capable of turning this thing around," Kipnis said. "We still have the time. We're not using, 'It's too early,' but we still have the time. It's still our goal to finish with a winning season and get into the playoffs, and I think we still can do it."
Jordan Bastian is a reporter for MLB.com. Read his blog, Major League Bastian, and follow him on Twitter @MLBastian. This story was not subject to the approval of Major League Baseball or its clubs.