MLB.com Columnist
Richard Justice
Pieces in place for Yanks to make a run
With Girardi at helm and Pineda anchoring rotation, postseason return looks good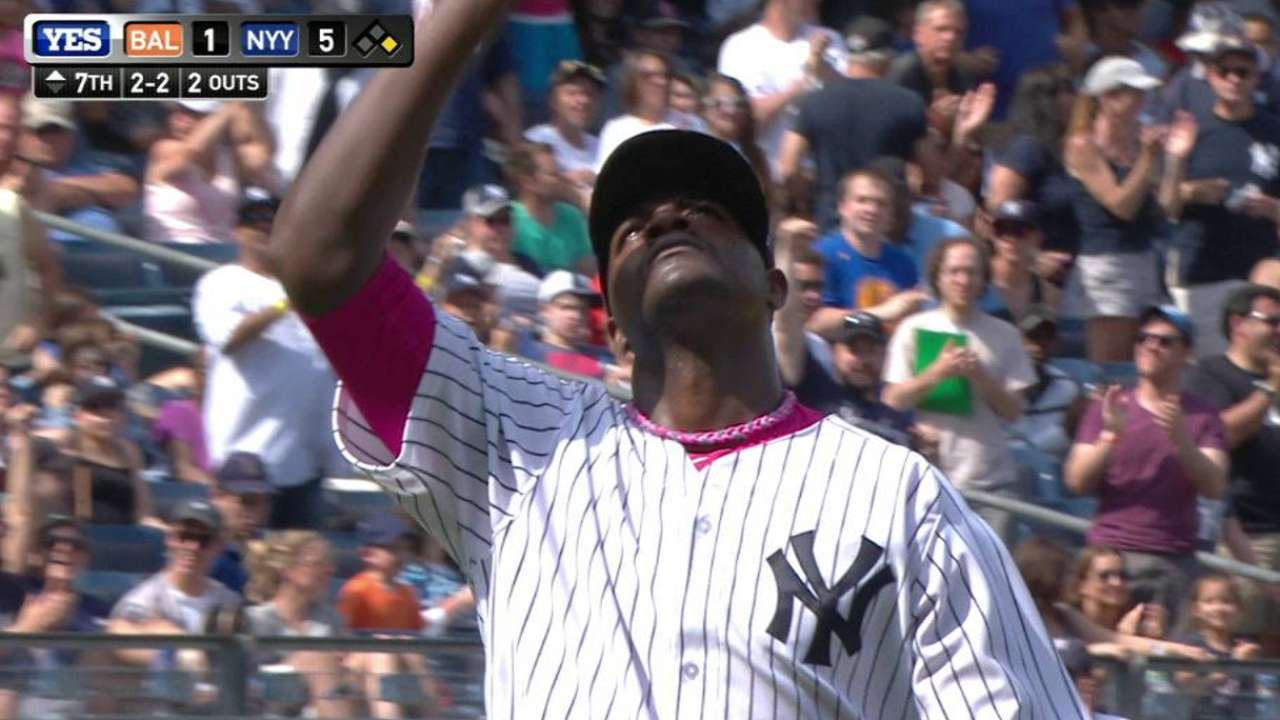 The New York Yankees are built for October. In fact, they might be one starting pitcher away from being a perfect postseason team. While there's the teensy matter of 130 regular-season games left on the schedule, it's never too early to prepare for the big party.
So let's count the ways the Yankees might be at their best when baseball's lights are brightest.
First, there's the manager. Because of the Yanks' money and expectations, Joe Girardi is never going to be evaluated the way other managers are evaluated.
But there can be no conversation about baseball's best without including Girardi. His preparation and his managing of the roster -- especially the bullpen -- are second to none. Girardi's poise and consistency are perfect in a market in which every syllable, every twitch is analyzed.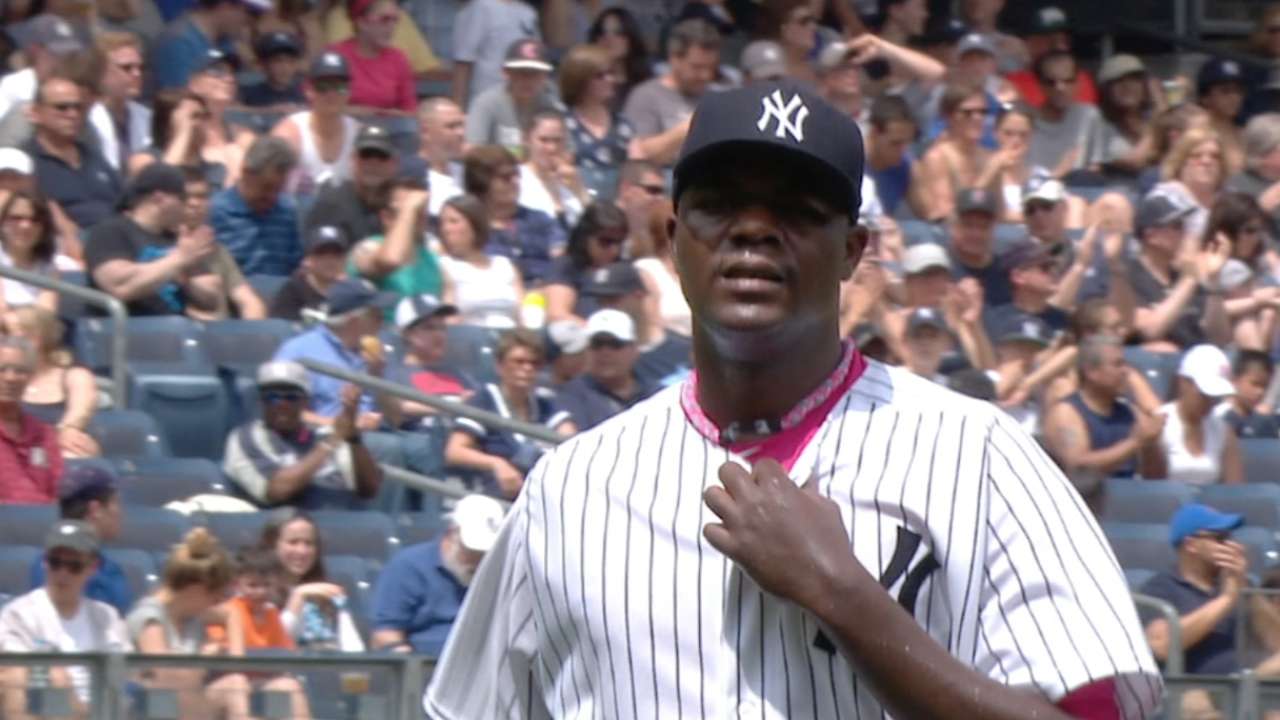 Now to Girardi's club. The Yankees have one absolutely dominant starting pitcher: Michael Pineda. If you're thinking that's not enough, you may be right. On the other hand, there's Madison Bumgarner. The Giants won 12 postseason games last fall, and Bumgarner pitched in six of them.
Besides that, Yankees right-hander Nathan Eovaldi has pitched well at times, and another right-hander, Adam Warren, has consistently given his team a chance to win. Since April 16, the Yanks have won 17 of 23, and during that time, they're 12-1 in games started by Pineda, Eovaldi and Warren.
Remember when it looked like an entire season might hinge on Masahiro Tanaka and CC Sabathia? If the Yankees end up getting good work from either of them, they might have the American League East wrapped up by Labor Day. They might do that anyway if no other team emerges from the division to challenge them, but that's another story.
Back to Pineda. Once upon a time, he was the pride of the Mariners' farm system. Seattle signed him at 17 as a tall, skinny kid with an 85-mph fastball.
Pineda is a reminder of what an inexact science player development is. The Mariners could not have imagined that one day his fastball would touch 100 mph.
When the Yankees traded their top prospect, catcher Jesus Montero, for Pineda three offseasons ago, it was one of those delicious baseball trades. That is, two general managers had the guts to trade high-ceiling prospects and live with the consequences. At various times, both Brian Cashman of the Yanks and Jack Zduriencik of the Mariners have been roasted for the deal.
Pineda missed two full seasons with arm and shoulder injuries, but he returned to make 13 starts last season. He had a 1.89 ERA, but the question was if he could stay healthy. That's still a question.
At the moment, though, Pineda has a 5-0 record and a 2.72 ERA. His fastball is consistently in the 92-mph range, and while that's way off what it once was, he offsets it with solid secondary pitches. If Pineda stays healthy, he can be the Yankees' Game 1 pitcher in the postseason and set the tone for the rest of the series.
Other than the depth and health of the rotation -- and that's obviously no small thing -- the Yanks are plenty good.
Their bullpen has a 1.98 ERA during this 17-6 run. Their late-inning relievers, Dellin Betances and Andrew Miller, haven't allowed an earned run in 32 combined appearances this season.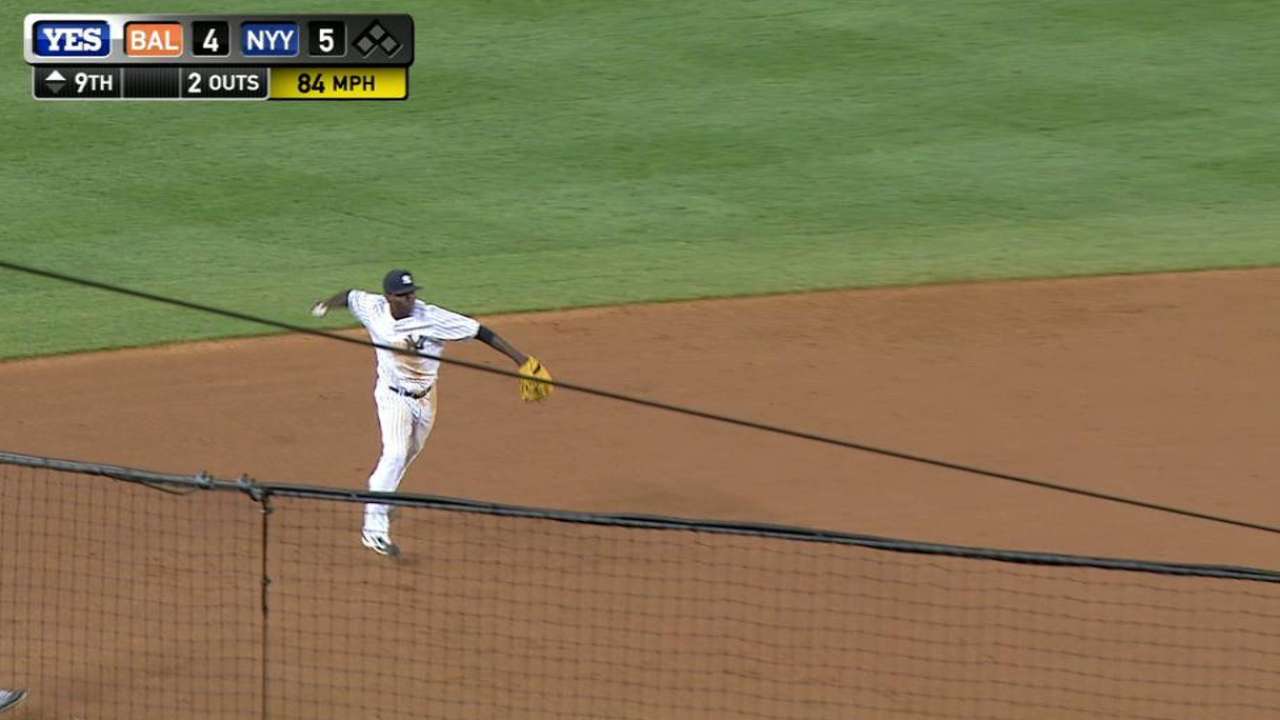 Offensively, Jacoby Ellsbury and Brett Gardner have been tremendous at the top of the lineup. Ellsbury's OBP is .415; Gardner's, .393. And the guys in the middle -- Mark Teixeira, Alex Rodriguez and Brian McCann -- have 21 home runs and 62 RBIs.
Are these Yankees a perfect team? No, they are not. Carlos Beltran is hitting .210, and the middle infielders have been shaky.
However, what the Yanks do well, they do better than almost anyone. Pineda, Miller, Betances, Ellsbury and Gardner are impact players, and Teixeira is on a 40-homer pace. A-Rod looks better than he has in a couple of years.
Age could be a factor as the season plays out. But the Yankees also have some prospects -- infielders Jose Pirela and Rob Refsnyder, and right-handers Bryan Mitchell and Luis Severino -- who could be brought up.
All in all, a good start. Nothing more. At a time when baseball may not have a dominant team, the Yankees have way more positives than negatives, and that could be enough.
Richard Justice is a columnist for MLB.com. Read his blog, Justice4U. This story was not subject to the approval of Major League Baseball or its clubs.