What's Next: Nats look to stay hot out West
Syndergaard readies for big league debut; Mariners hope to continue streak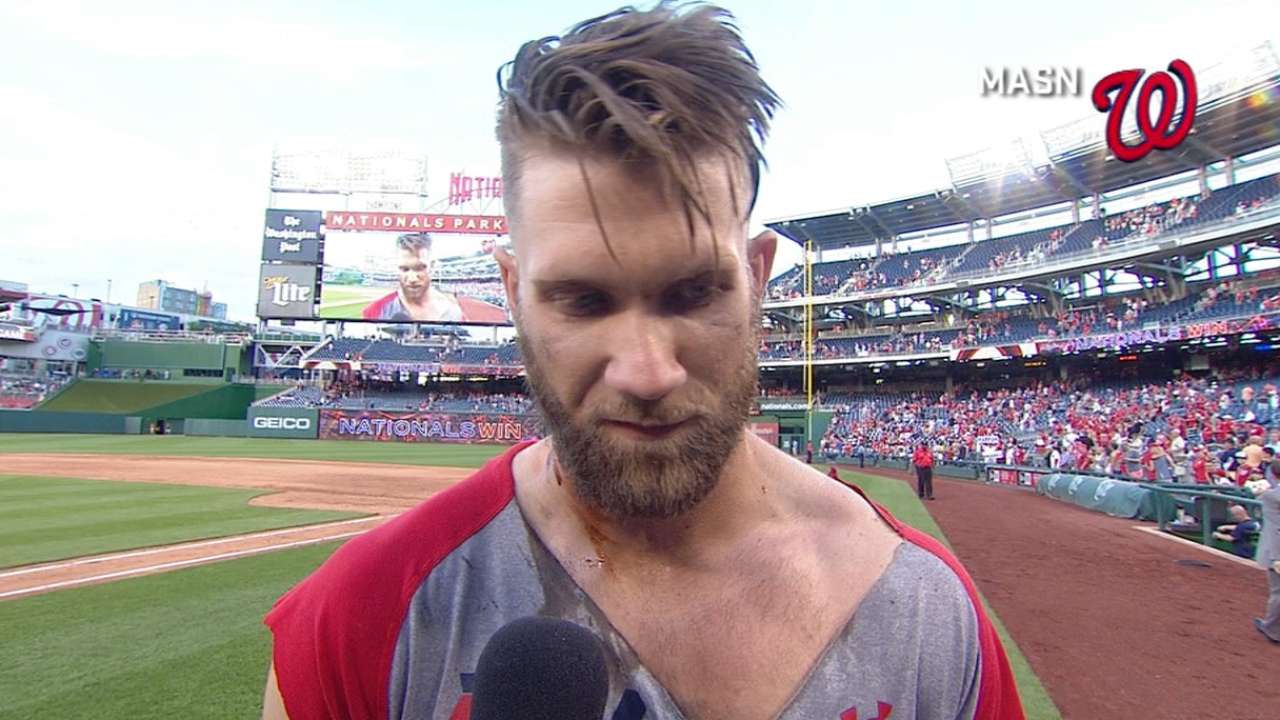 The baseball season is chugging like a locomotive into mid-May, and after six weeks of small sample size surprises, out-of-nowhere stars emerging and underrated teams playing as if they've got grand October designs, the week ahead could very well give us a lot of what we expected when the 162-game grind began in early April.
And in looking at what's next around the American and National Leagues, it makes sense to start where a lot of prognosticators figured it would end.
That would be in Washington, where the consensus choice to repeat as NL East champions and maybe even win the World Series is beginning to show, as someone in another sport once said, "They are who we thought they were."
Yes, the Nationals are hot. They're over .500 (17-15), they have the longest current winning streak in baseball (four games), and their young outfielder, Bryce Harper, is showing what all the hype has always been about. Harper followed up his six-homers-in-three-games feat with a 2-for-4 day including a double and an RBI in Sunday's win over the Braves.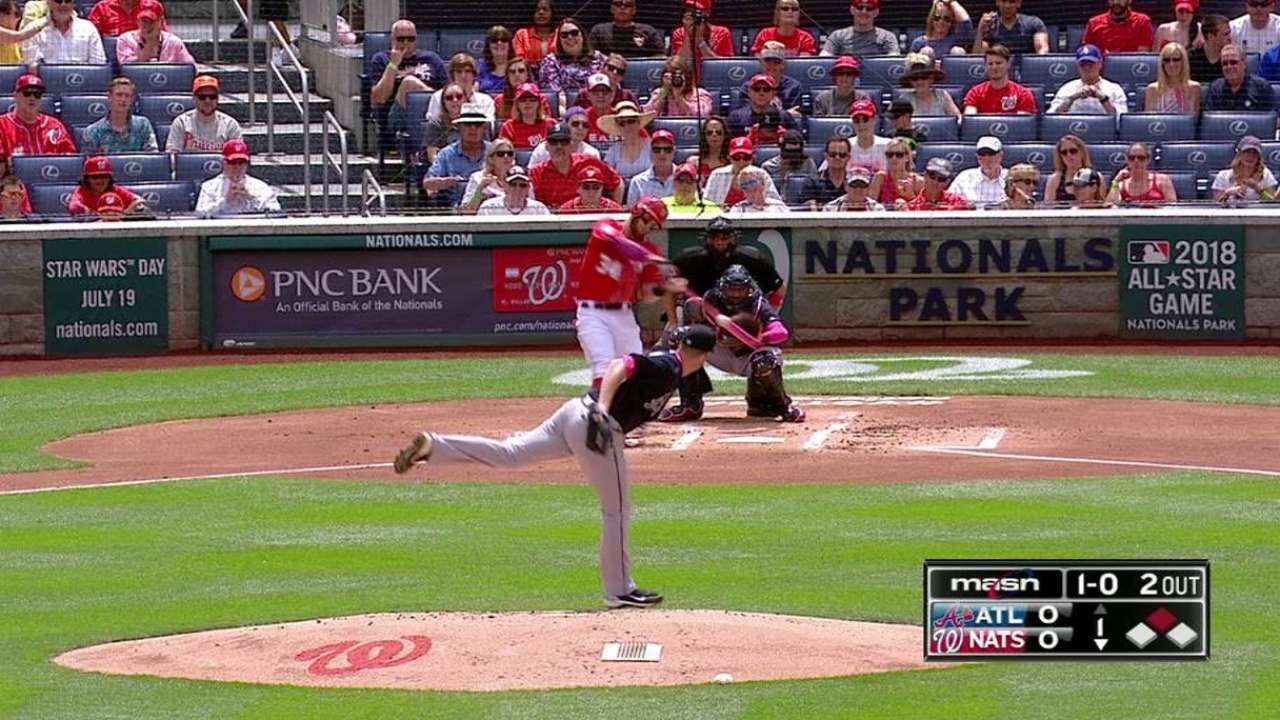 Washington still has Max Scherzer, Jordan Zimmermann, Doug Fister, Gio Gonzalez and, soon enough, Stephen Strasburg again, in its starting rotation. They're still very talented and apparently over a slow start to 2015.
This week will offer new challenges, with Washington venturing to Arizona to play three against the D-backs and then San Diego for a weekend four-gamer against the Padres.
Meanwhile, another early juggernaut in the big leagues will be gearing up for another taste of home.
The Dodgers are 13-2 in Chavez Ravine this year, and they're heading right back there this week for three games against the Marlins and four against the Rockies.
Los Angeles might not have outfielder Yasiel Puig (hamstring) right now, and ace Clayton Kershaw might not yet have found his usually historic groove by now, but Don Mattingly's gang is right there atop the NL West while super-prospects such as Corey Seager and Julio Urias continue to cut their teeth in the Minor Leagues.
"It's impressive, the at-bats these guys are having," Kershaw said after another atypical outing on Sunday. "Clutch hits. The bench guys. A pretty complete team. I start doing my part and we'll be pretty good."
Other teams that are pretty good right now include the Twins, who had won four in a row before losing Sunday, but will get a stern test this week in a three-game road series against their AL Central-rival Tigers and a home three-game weekender against the Rays.
The Blue Jays also are playing better. They won three in a row before dropping one to the Red Sox on Sunday, and this week they'll embark on a tough road trip to Baltimore (three games) and Houston (four).
The sluggish-starting Mariners took three from Oakland over the weekend and will get Monday off before two more series at home.
And as resilient as the Nats have been recently, let's not forget about the Mets, who remain in first place in the NL East and who will be welcoming a new member of an already formidable starting rotation this week.
Yes, Tuesday is now Syndergaard Day, the day before Harvey Day. Rookie right-hander Noah Syndergaard has been a much-talked-about name in Mets Nation since he was acquired from Toronto in the R.A. Dickey deal, and because of a Dillon Gee groin injury, Syndergaard will finally make his debut, although it will be in Wrigley Field against the Cubs and their right-hander, Jake Arrieta.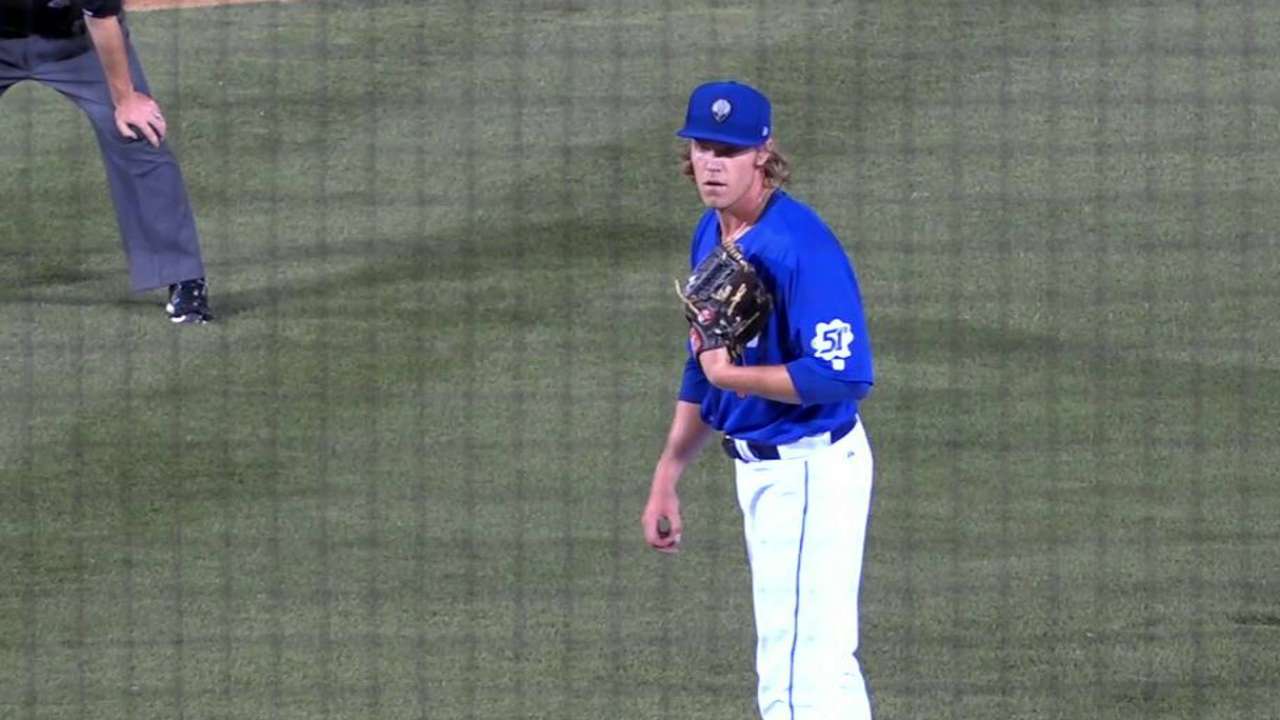 Syndergaard, 22, had a 1.82 ERA and 34 strikeouts in five starts with Triple-A Las Vegas this year. He joins a rotation with Harvey, last year's Rookie of the Year winner, Jacob deGrom, ageless strike-thrower Bartolo Colon and lefty Jon Niese.
"He's got a live fastball, we all know that," recently called up Mets catcher Kevin Plawecki said. "His command has been really good, when I was down [in Triple-A] I saw that. He mixes in change of speeds really well, and that's something I know he's been working at."
So the Syndergaard question has finally been answered. What about the Josh Hamilton one?
Hamilton, who is coming back from shoulder woes and is now once again with the Texas Rangers, is on an injury rehab assignment and is playing games. The Rangers are under .500 and looking for an offensive spark, and a healthy Hamilton just might provide it.
"I'm excited to be in game situations where you have got some fans around," Hamilton said prior to Sunday's game for Round Rock. "I'm excited to be back in the Texas organization. I feel good physically, mentally and spiritually."
Doug Miller is a reporter for MLB.com. Follow him on Twitter @DougMillerMLB. This story was not subject to the approval of Major League Baseball or its clubs.