Rockies scratching heads as skid hits 9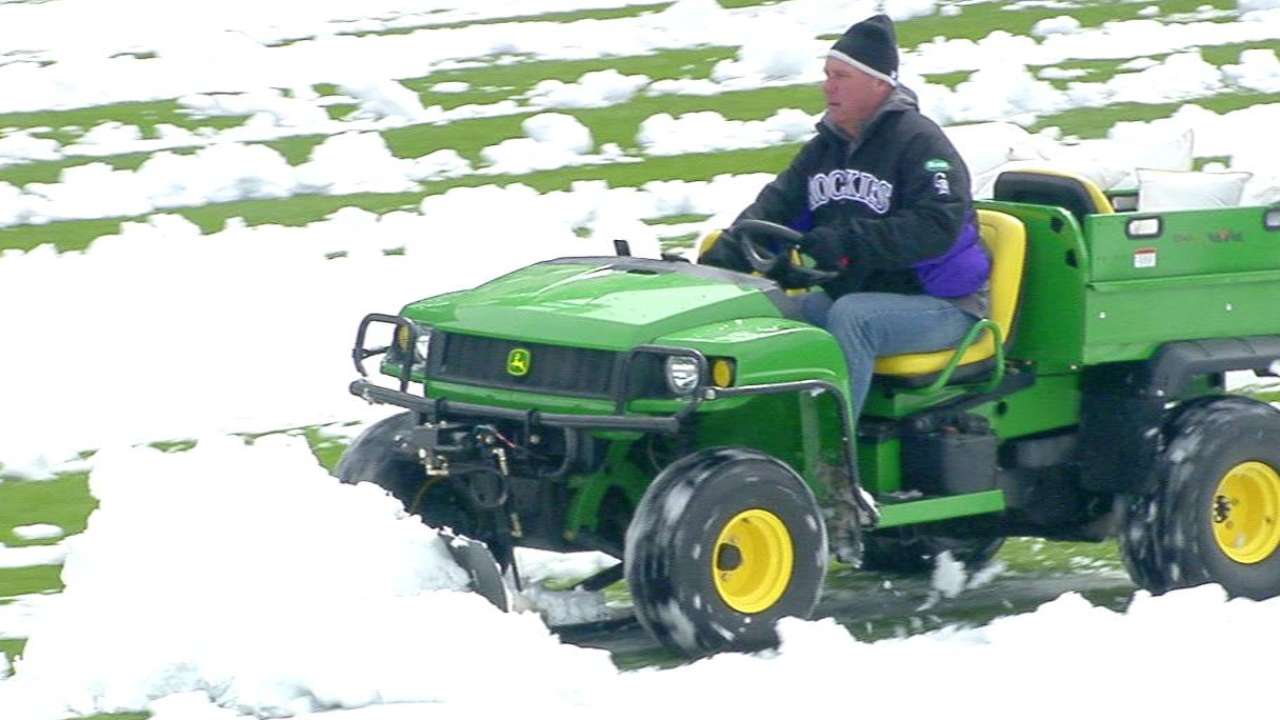 DENVER -- Troy Tulowitzki struck out to end Sunday's 9-5 loss to the Dodgers, flung his bat angrily in the general direction of the Rockies' dugout and didn't even watch the Dodgers line up and shake hands victoriously.
It's something the Rockies haven't done in 13 days. It'll be at least one more, since the Rockies are off Monday. Because of rainouts and scheduled off-days, the losing streak is nine -- tied for fourth-longest in franchise history. It's Colorado's worst skid since a nine-gamer from Sept. 15-23, 2012.
And on a day when the Rockies scored five fourth-inning runs off Dodgers ace Clayton Kershaw to take a 5-2 lead but saw it evaporate with Jorge De La Rosa's poor control, all Tulowitzki could shake was his head.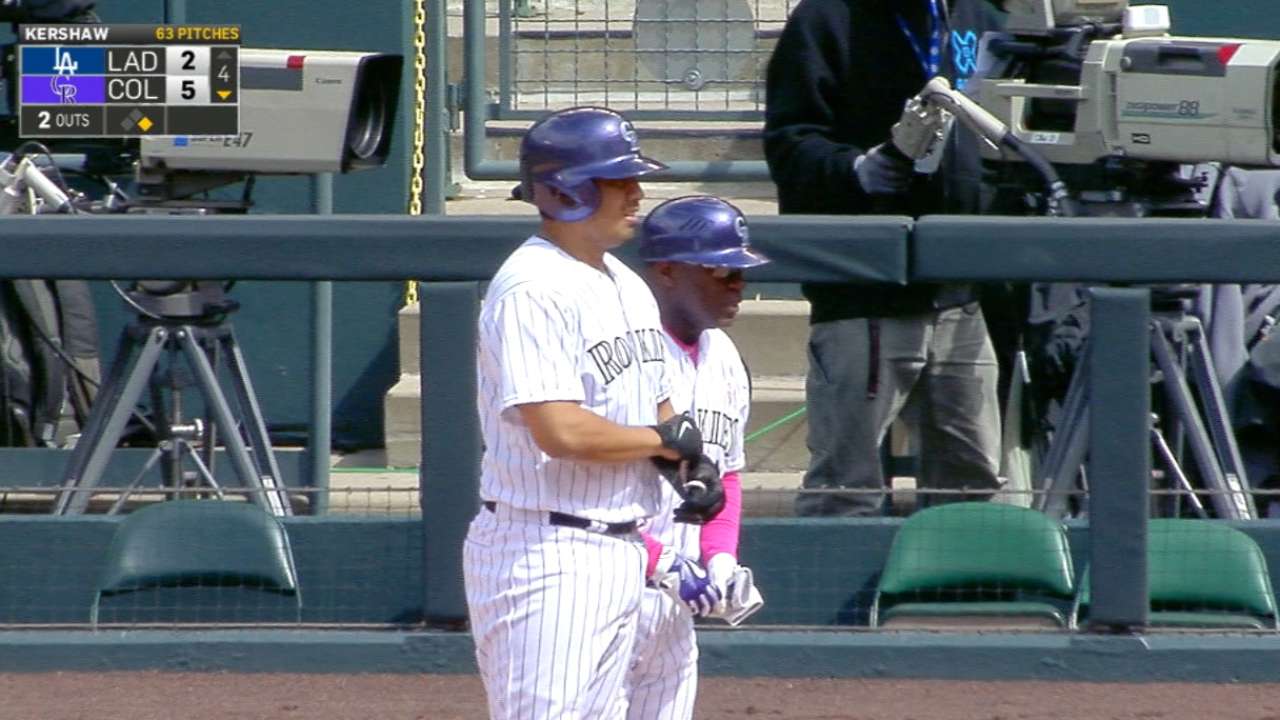 "I'm trying to sit in my chair right here and think of one positive thing, and there's not many," said Tulowitzki, who also fanned with the bases loaded to end the sixth -- on four blow-you-away pitches from Dodgers reliever Pedro Baez. "It's tough, but what are you going to do?"
At 11-17, the Rockies are last in the National League West. They last won on April 27, 5-4 at Arizona.
"It's been a tough week," said Rockies manager Walt Weiss, whose team dealt with three rainouts and played just three full games and one rain-shortened affair of the scheduled six on the homestand. "Hopefully, the tide will turn."
The last four losses, all at Coors Field, were head-scratchers.
Rockies' worst losing streaks
13 games
• July 25-Aug. 6, 1993
11 games
• July 4-17, 2000
10 games
• April 24-May 7, 2005
9 games
• Aug. 24-Sept. 1, 2002
• June 24-July 2, 1999
• Sept. 15-23, 2011
• April 28-May 10, 2015
Pitching was the issue in two of them -- like Sunday, when De La Rosa walked six, gave up five runs and lasted four innings -- the rotation's 19th start of fewer than six innings this season. In the others, pitching should have been good enough to win at home but the offense didn't produce. Losing after scoring five times -- mostly on soft hits, admittedly -- off Kershaw, who had yielded just seven runs combined in his previous six starts against the Rockies, was difficult to swallow.
"We battled him," said Nick Hundley, whose fourth-inning RBI single extended his career-best hit streak to 12 games. "He's obviously the best in the game"
Often such slumps are met with the retort that it's only May. However, the Rockies last finished above .500 in 2010, so it's simply hard for those outside the clubhouse to trust.
"The best teams out there go through rough patches, but we're a team that's had losing records for a good while, and it's easier to say, 'There they go,'" relief pitcher Boone Logan said before a game which saw him yield two runs -- after losing pitcher Scott Oberg served up Justin Turner's tie-breaking two-run homer in the eighth.
But the Rockies have to make sure they're evaluating honestly.
"Honestly, good teams don't go through this," Rockies third baseman Nolan Arenado said. "We need to find a way to get out of it. I believe we're a good team. But right now, we're not playing at a high level."
The week has been so tough that, despite the team's less-than-successful road history, it could be a blessing to be leaving town for six -- two against the Angels starting Tuesday, then four against the Dodgers.
"We'll be in California for a week with some nice weather, that will be good and hopefully that changes the mood," Tulowitzki said.
Thomas Harding is a reporter for MLB.com. Follow him on Twitter @harding_at_mlb, and like his Facebook page. This story was not subject to the approval of Major League Baseball or its clubs.