Felix dedicates special day to mother, wife
Seattle ace notches 2,000th strikeout, earns win on Mother's Day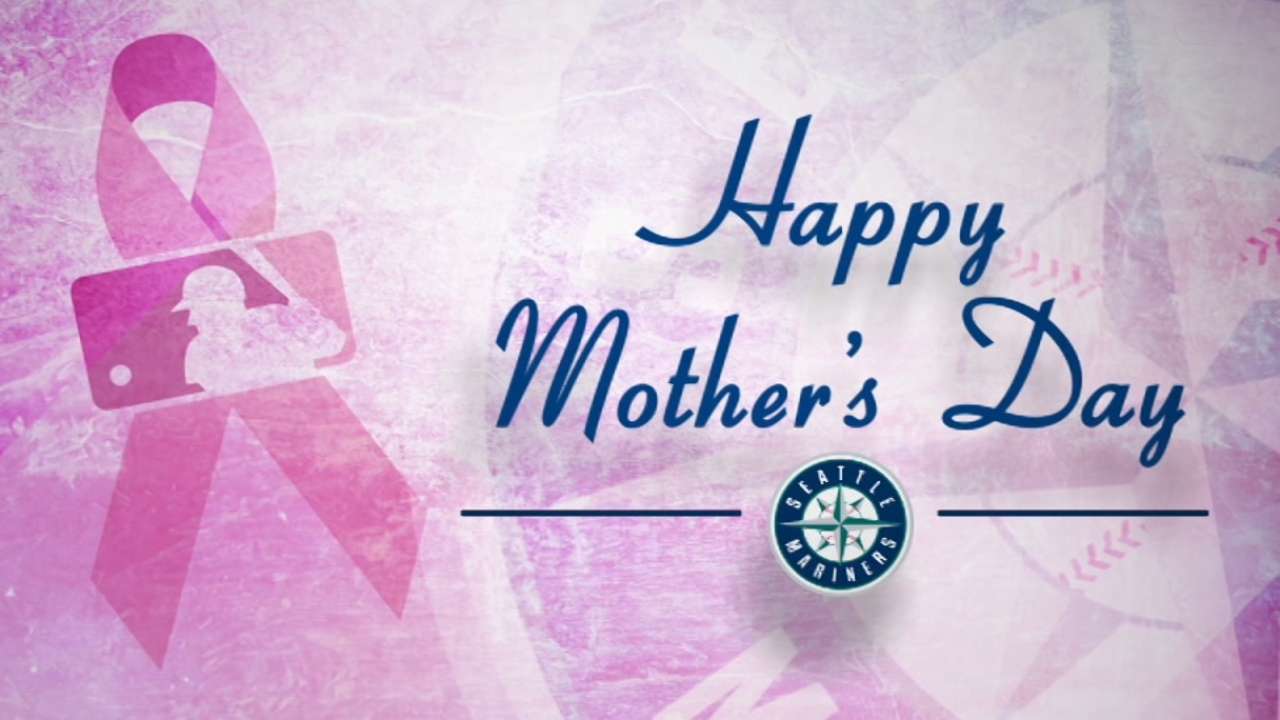 SEATTLE -- Felix Hernandez hit a major milestone when he recorded his 2,000 career strikeout on Sunday afternoon. It wasn't the personal accomplishment that made the 4-3 Mariners win over the A's special, though, for the Seattle ace.
"This is Mother's Day, so it's pretty special for me," Hernandez said. "My mom's in Venezuela and I miss her so much. I just want to go out there and keep trying to help the team to win. Just dedicated this game to my mom and my wife."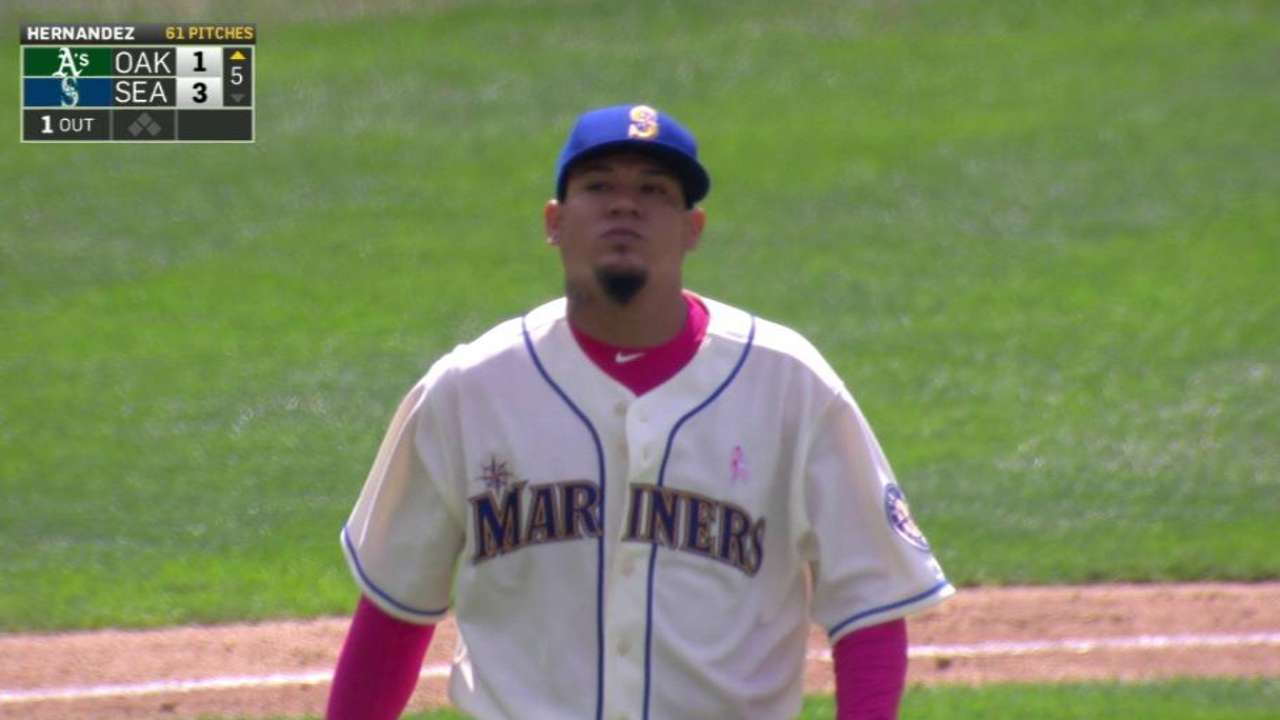 Players recognized Mother's Day on Sunday by using pink bats and wearing pink sleeves, cleats and batting gloves. For players, it is an easy way to honor the moms in their lives.
"Mother's Day is definitely a special day, for sure," Seattle's Dustin Ackley said. "I think everybody is proud to wear the pink and do all these things. It's a great day."
"It's always special," Kyle Seager said. "Playing on Mother's Day obviously has a special place … in everybody's hearts."
Josh Liebeskind is a contributor to MLB.com. This story was not subject to the approval of Major League Baseball or its clubs.