Maldonado homers, hits walk-off in front of mom
Catcher leads Brewers to victory on a special Mother's Day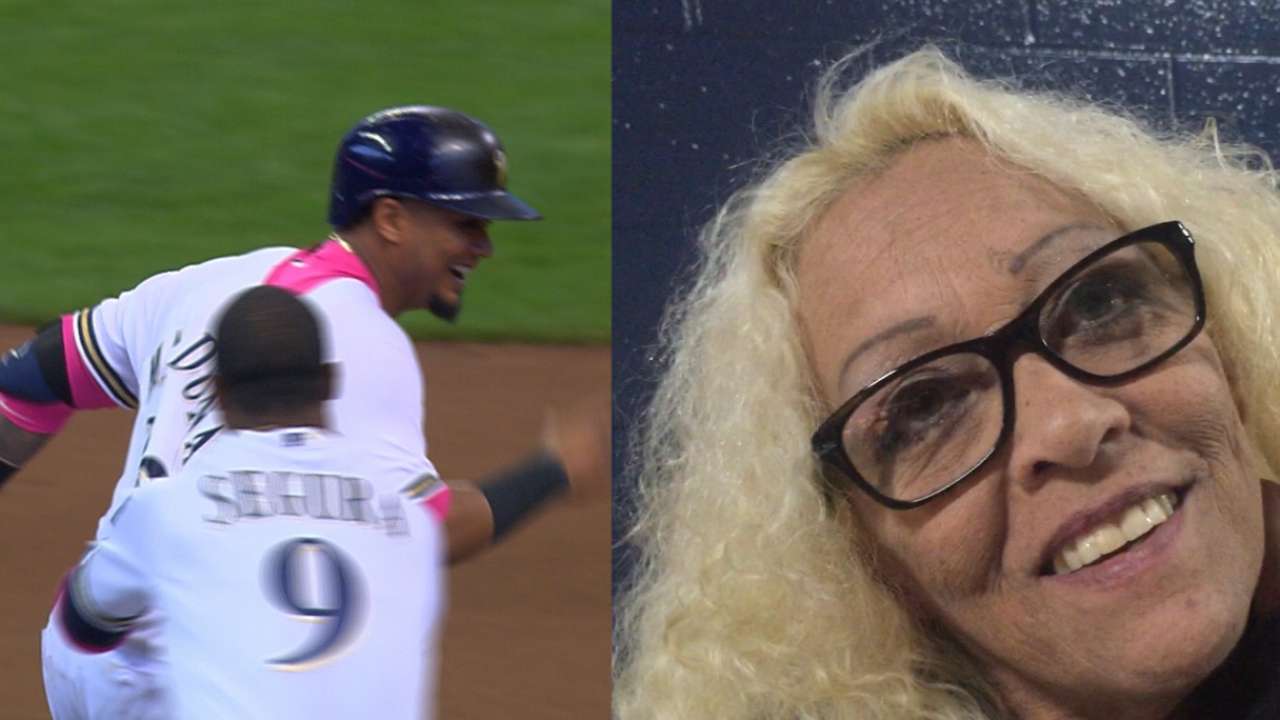 MILWAUKEE -- When the baseball squirted away from her son on a close play at home plate and allowed the Cubs to tie Sunday's Mother's Day matchup at Miller Park in the eighth inning, Jeanette Valdes had a feeling.
"'He will win the game,'" Valdes said to herself, a premonition that came true when Brewers catcher Martin Maldonado hit a long walk-off single for an 11-inning, 3-2 win.
Maldonado, the middle of Valdes' three children, also homered in his best game since taking over at catcher for the injured Jonathan Lucroy. When he crossed home plate after taking Cubs left-hander Zac Rosscup deep in the seventh inning, Maldonado looked up in the stands and made eye contact with his mother.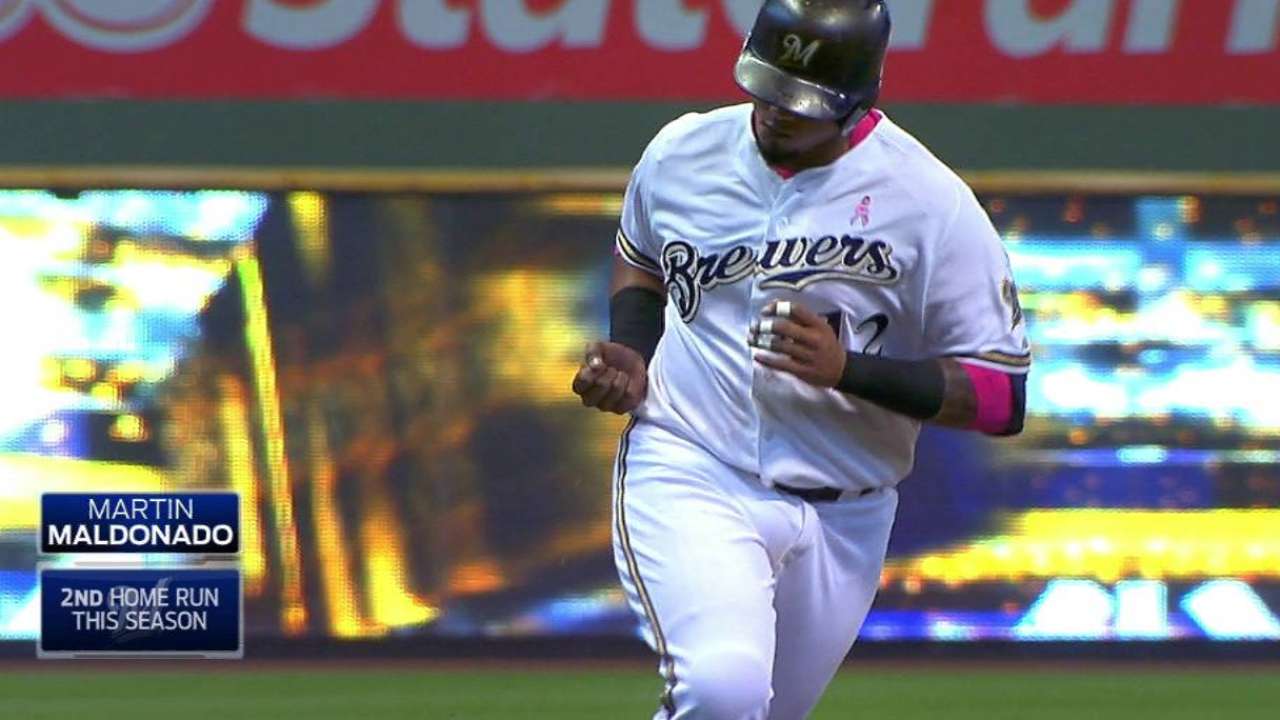 Four innings later, the scene at Miller Park was too chaotic to find Valdes again, so the two waited to meet in a more quiet moment outside the Brewers' clubhouse. After Maldonado finished his postgame routine, he took his mom out to dinner.
"I think I'll enjoy that more than the game," Maldonado said.
The game, however, was pretty enjoyable for a team riding what qualifies as a hot streak. After losing their first seven series of the season, the Brewers have sandwiched a pair of series victories over the Cubs around a four-game split with the Dodgers.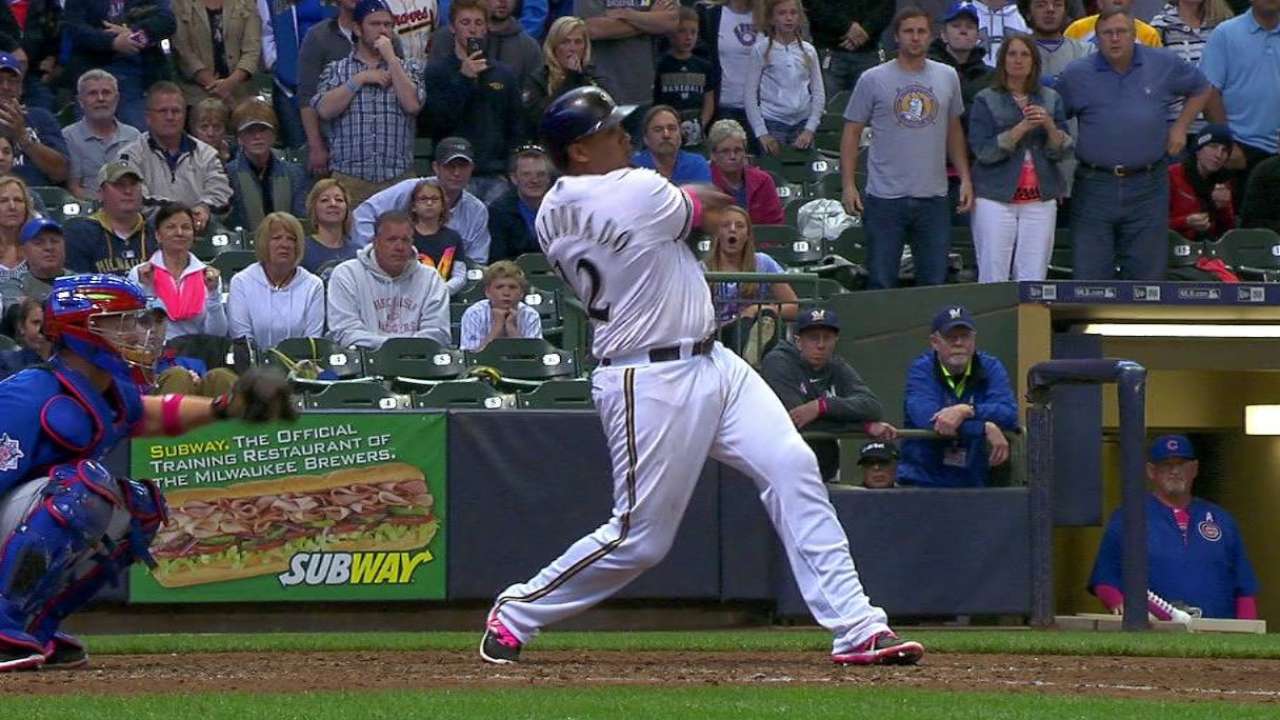 In manager Craig Counsell's first week at the helm, the Brewers are a modest 4-3. Counsell sees progress.
"I like us right now," Counsell said Sunday morning. "I think we're playing well. I'm seeing things I like."
On Sunday, those things included Matt Garza pitching his seven finest innings of the season, allowing only one run on three hits. Elian Herrera, starting for an injured Aramis Ramirez, followed Maldonado's seventh-inning homer by giving the Brewers their first back-to-back home runs this season -- and Herrera did it swinging a pink bat for Mother's Day. In the decisive 11th inning, Ryan Braun sparked the winning rally with his second double of the series, and of the season.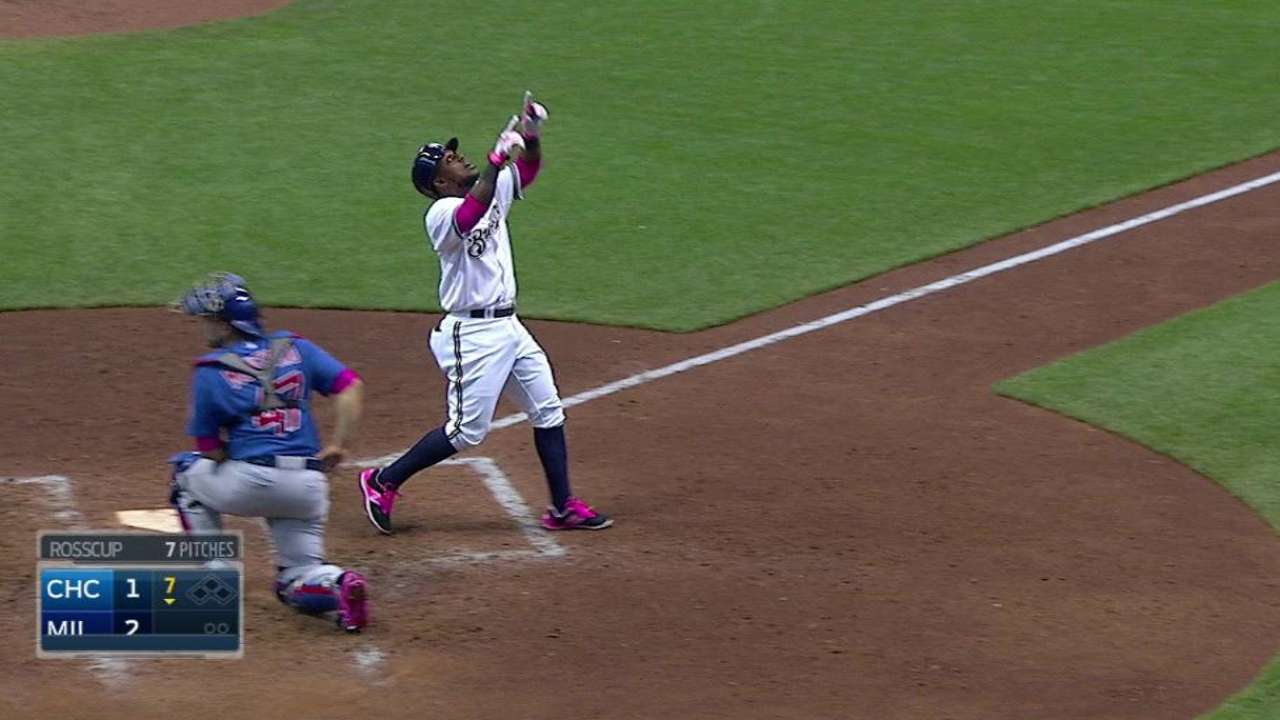 The Cubs employed a five-man infield with one out against Maldonado and drew the remaining outfielders in close, hoping to cut down Braun at the plate. Maldonado, who entered the day with a .164 batting average, hit a fly ball over right fielder Jorge Soler's head to win the game.
In the stands, mom celebrated.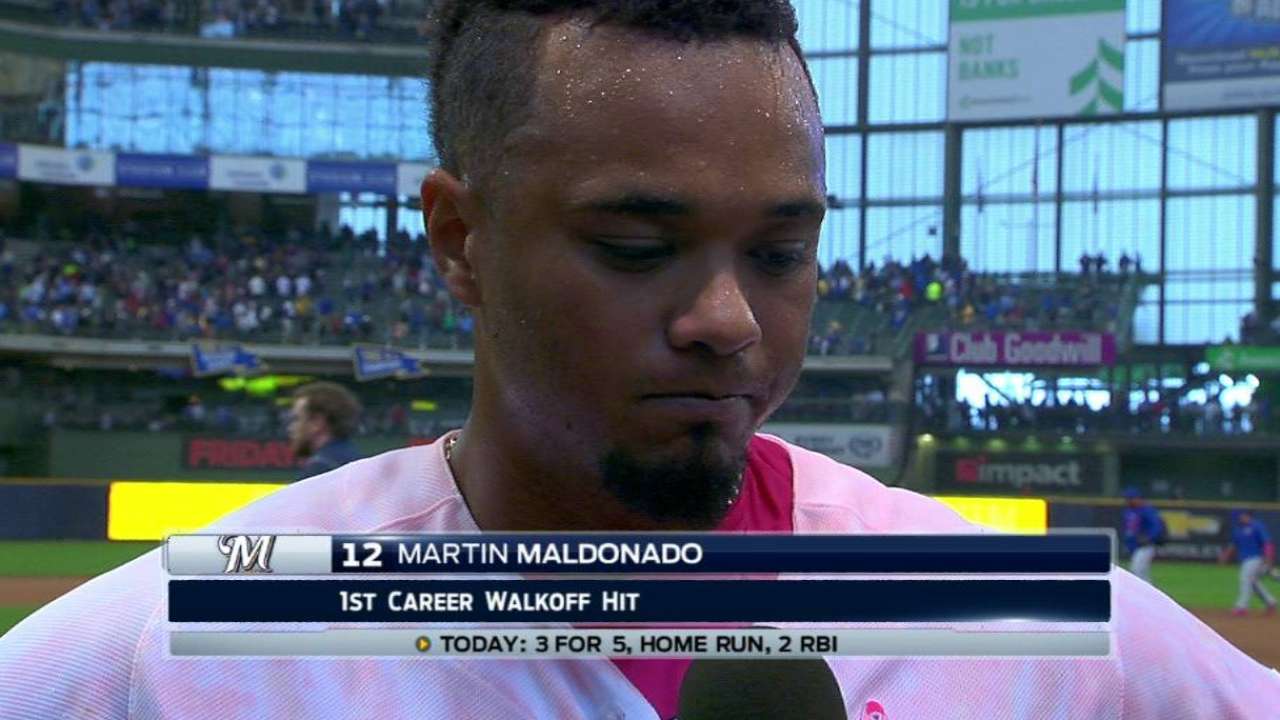 "Whenever he comes up to bat, I go like this to him," Valdes said, waving her hand. "I always say, 'I'm proud of you.'"
Has she seen Maldonado deliver walk-off hits before?
"Sure," she said. "I've been watching his games since he was 4 years old, so you can imagine how many times I've seen him win the games. [Seeing him play in the Major Leagues], it's fantastic. I know God has blessed him for that."
Said Maldonado: "It's pretty special to come through like that."
Adam McCalvy is a reporter for MLB.com. Follow him on Twitter at @AdamMcCalvy. This story was not subject to the approval of Major League Baseball or its clubs.