Ruf grateful for special Mother's Day reunion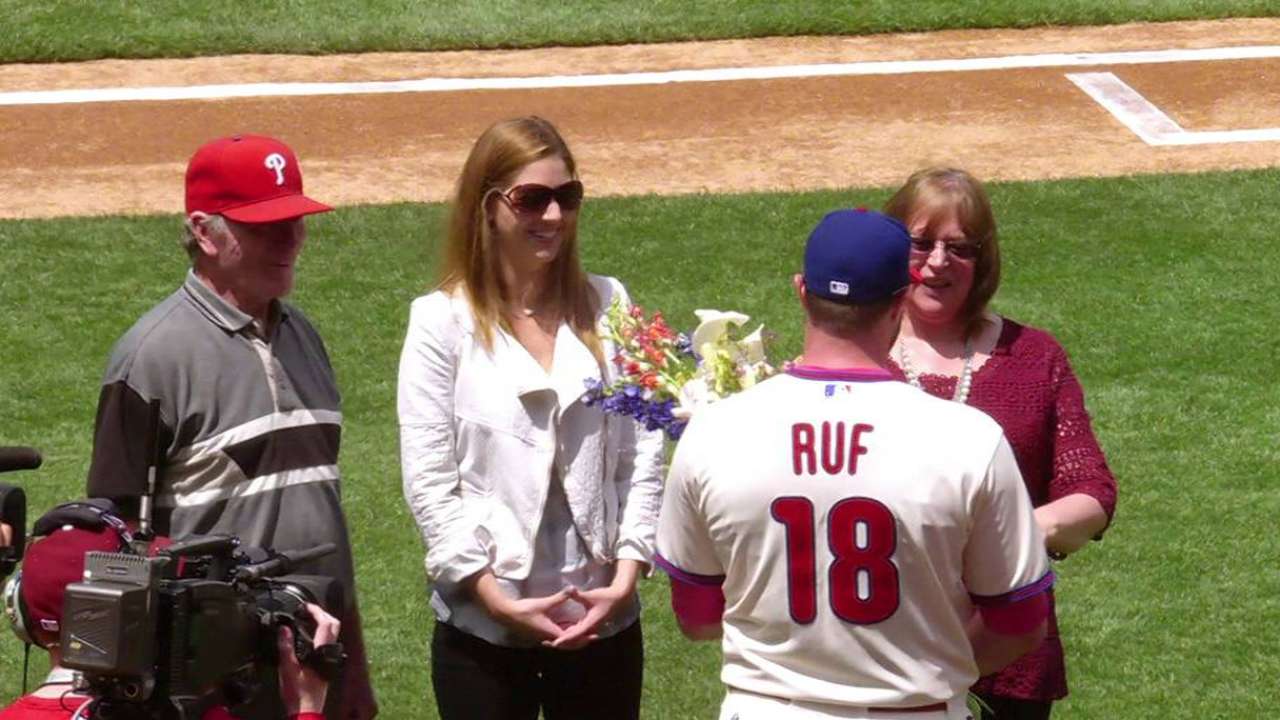 PHILADELPHIA -- It's not every Mother's Day that Mary Ruf gets to see her son. In fact, it's sort of just this one.
For the first time in the seven years since her son, Phillies outfielder Darin Ruf, has been in professional baseball, Mary and Darin were in the same place for the holiday, as the Phillies flew Mary into town. The not-so-intimate 27,935-person setting wasn't conducive for much interaction, however.
"I haven't spoken to Darin before the game," Mary said. "I'll speak to him after it's all over."
Even if the two weren't able to communicate early in the day, the occasion was still special for the pair. The Mets' 7-4 victory was the first time Mary was able to make it to the ballpark this season, something for which her son was appreciative.
"It's awesome when your family can come watch you play, especially on a day like today," Darin said. "I wish I could've done a little bit better for her, but it's great of the Phillies to do that for her and my family, and I'm very thankful for that."
Darin finished the day 0-for-4 with two flyouts and two groundouts to shortstop. However, Mary said statistics wasn't what she was looking for from her son.
"I think he's going to try to do something special for everyone here," Mary said before the game. "[I just want him to] have fun and try to do his best."
Ruf wasn't the only member of the Phillies honoring mothers Sunday. Pitcher Jerome Williams, who regularly wears a pink glove in honor of his mother who died from breast cancer, surprised Roni Storti -- the team's Honorary Bat Girl -- with a signed glove pregame, and many of his teammates did their part by using pink bats and wearing pink cleats and undershirts.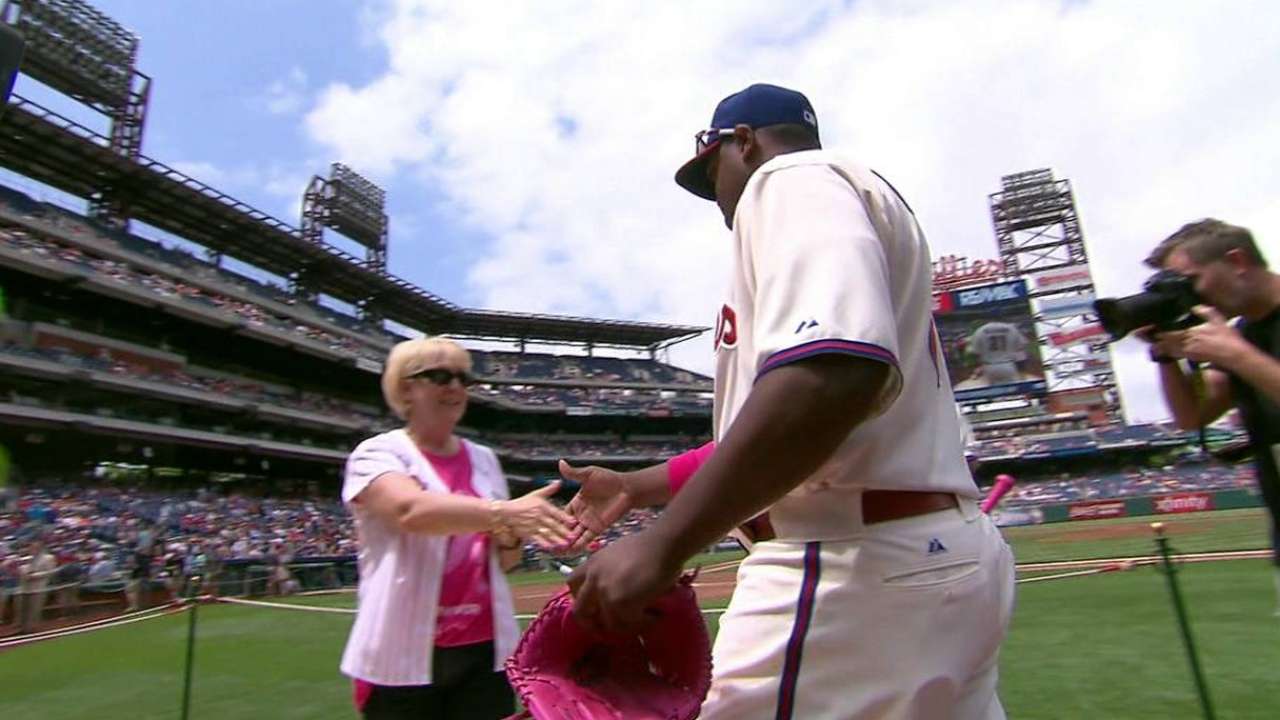 Right-hander Chad Billingsley said he was pleased he had the chance to take the mound.
"It was nice to pitch on Mother's Day for all the mothers out there," Billingsley said.
But for the mother and son who had the opportunity to reunite at the ballpark, the day was nice, if not a little too short.
"[She's] actually flying out tonight," Darin said. "She has to get back to work on Monday."
Nick Suss is an associate reporter for MLB.com. This story was not subject to the approval of Major League Baseball or its clubs.