Pink power: Mets surge ahead on Mother's Day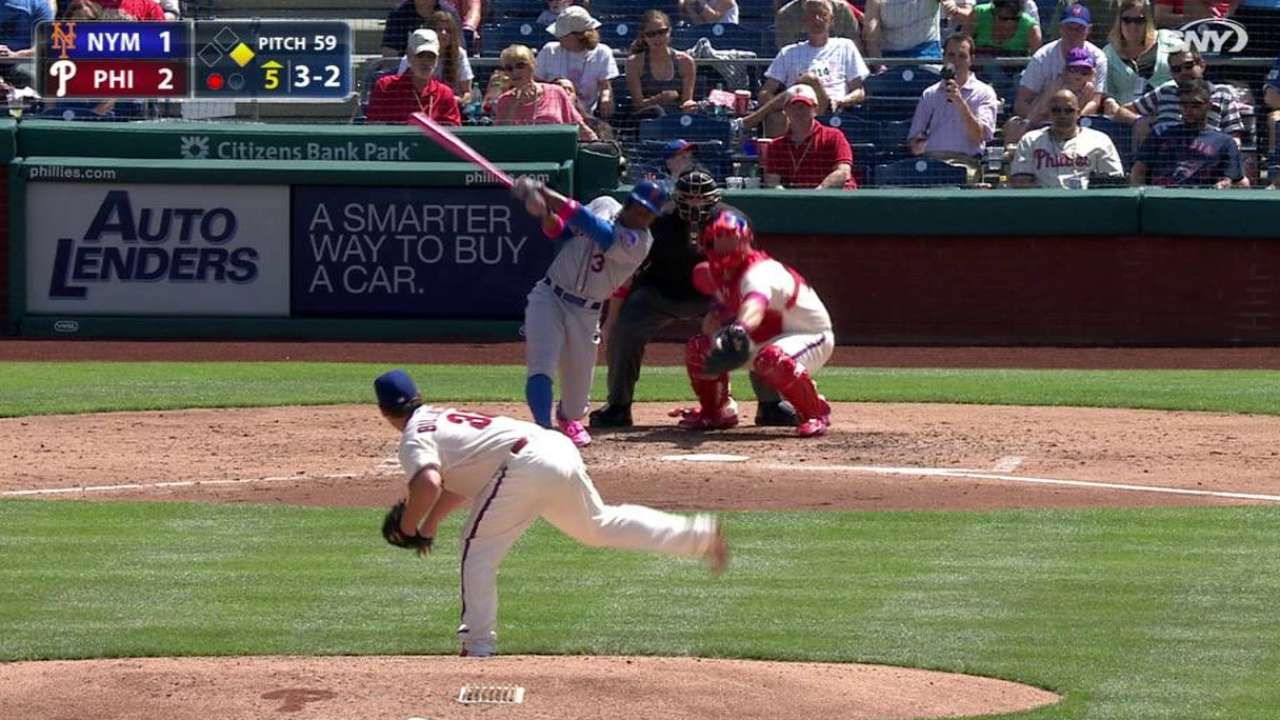 PHILADELPHIA -- When the Mets took the field on Sunday afternoon, it was easy to see that it was a special day.
Across baseball, it has become an annual tradition for all on-field personnel to don pink clothing to celebrate Mother's Day. It's not required, but few abstain, and the Mets' starters all wore pink T-shirts under their jerseys and pink on their shoes, with Curtis Granderson having the brightest pair in right field.
Granderson was one of many who broke out a pink bat as well, and whether it helped or not, he certainly had a strong day as he went 2-for-5 with a home run and two RBIs in the Mets' 7-4 victory. Granderson has struggled this season as the Mets have asked him to be more of a prototypical leadoff hitter, but the power remains. That was obvious in the fifth inning when he hit a 3-2 offering from Phillies starter Chad Billingsley into the right-field stands.
"Power can change the pace of the game," manager Terry Collins said. "When you have it, it makes a big difference. We know [Granderson] has it. We've asked him to change his game to be an on-base guy, but you know there is nothing wrong hitting one out every so often."
Only starter Bartolo Colon didn't have pink in his shoes, but he quickly offered a dedication for his outing, in which he collected his sixth win of the season.
"It's really special because it is Mother's Day," said Colon, who lost his mother last August. "I just want to dedicate this to all the mothers that are not here and are in a better place. I'm just happy that it happened today."
It was also a day for unsung heroes, like backup catcher Johnny Monell, whose two-run double in the eighth gave the Mets a three-run cushion. It was the first career hit and RBI as a pinch-hitter for Monell, who was called up on Wednesday.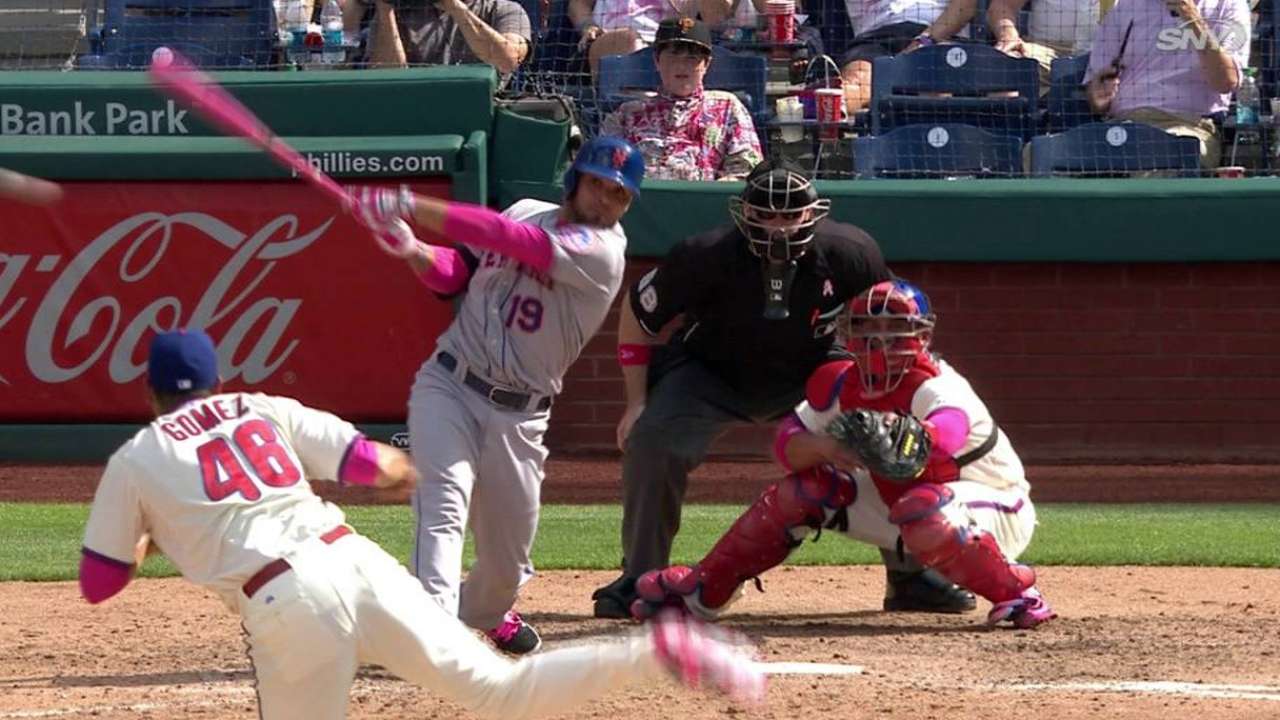 "I just knew the guys in front of me were getting on," Monell said. "Just thinking about getting my chance and get the barrel on the ball and give us a cushion heading into the ninth.
"I'm just trying to stay focused. Really concentrate on your approach and do what you do best and keep aggressive and prepare the best way I can. I'm up for the challenge to hit in those big spots off the bench."
Michael Radano is a contributor to MLB.com. This story was not subject to the approval of Major League Baseball or its clubs.