Inability to pitch deeper frustrates May
Twins rookie allows six runs over four innings in loss to Indians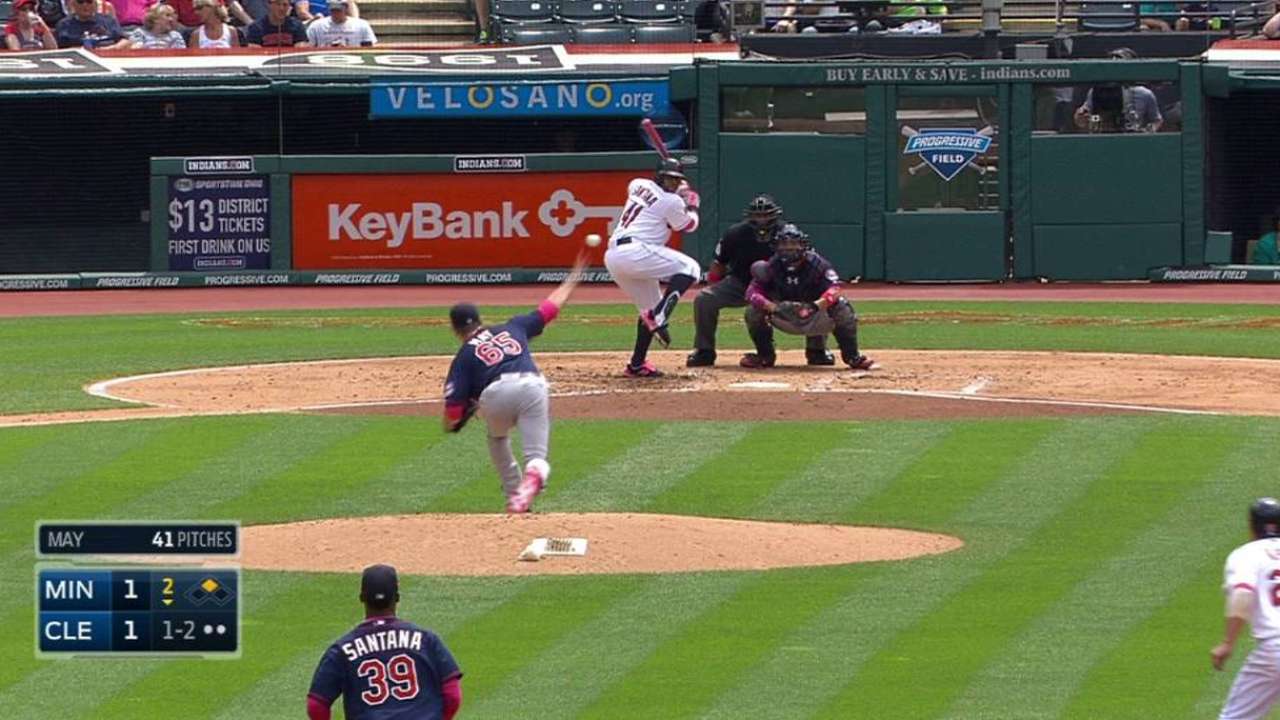 CLEVELAND -- Trevor May entered Sunday's start against the Indians averaging just over five innings per start. Twins manager Paul Molitor said keeping the pitch count down and working deeper into games was a point of focus for the 25-year-old rookie.
May lasted just four innings in an 8-2 loss. He allowed six earned runs on nine hits, three walks and a homer. He struck out four.
"It's only a matter of time before things start clicking and I start getting those 1-2-3 quick innings and getting deeper into games," May said. "That's what's more frustrating than anything, is looking out in the bullpen and seeing a guy warming up in the bullpen in the fourth, fifth or sixth inning every single time I pitch."
May was spotted a 1-0 lead in the first inning when Twins leadoff man Brian Dozier hit the fourth pitch of the game off the foul pole in left field. But the Indians got it right back when Jason Kipnis hit a leadoff double and Carlos Santana followed it up with an RBI single.
May held the Indians in check until a defensive miscue in the fourth inning started a five-run Cleveland rally. Kipnis hit a fly ball to the warning track in right field, which hit off the glove of rookie Eddie Rosario and gave Kipnis a triple, scoring Roberto Perez, who had walked. Four more hits followed the Kipnis triple, including a three-run homer by Lonnie Chisenhall, and the score was 6-1.
"Your pitcher wants to see guys make as many plays as they can," Molitor said. "But they also know that our defense has been pretty good, so I think a part of his maturation is that he's tried to do better at moving on, whatever happens. Good play, bad play, good pitch, bad pitch. Today, obviously, he ended up grooving that one to Chisenhall after we didn't make a couple plays."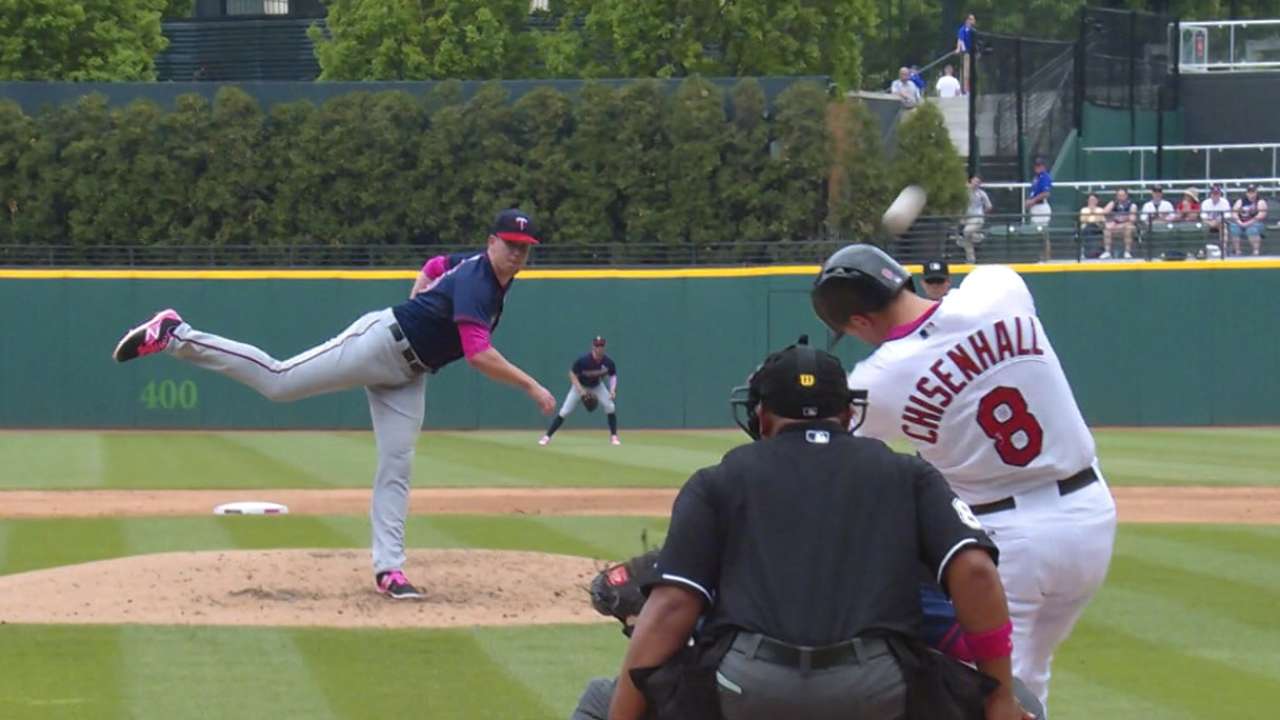 In that inning, May threw a first-pitch ball to five of the first six batters. In total, he threw a first-pitch strike just 46 percent of the time (11-of-24). For context, the lowest season mark, among all qualified starters, is currently 52 percent.
"I had to get ahead better," May said. "I was just behind constantly -- 1-0, then I'd go 1-1 but lose it to 2-1. I didn't feel like it was 3-0 or way behind a guy, it was just those middling counts constantly. Five or six pitches to every hitter. You just can't do that as a starting pitcher all the time."
August Fagerstrom is an associate reporter for MLB.com. This story was not subject to the approval of Major League Baseball or its clubs.