White Sox try to take home on the road
With walk-off win Sunday, Chicago is 5-for-5 in home series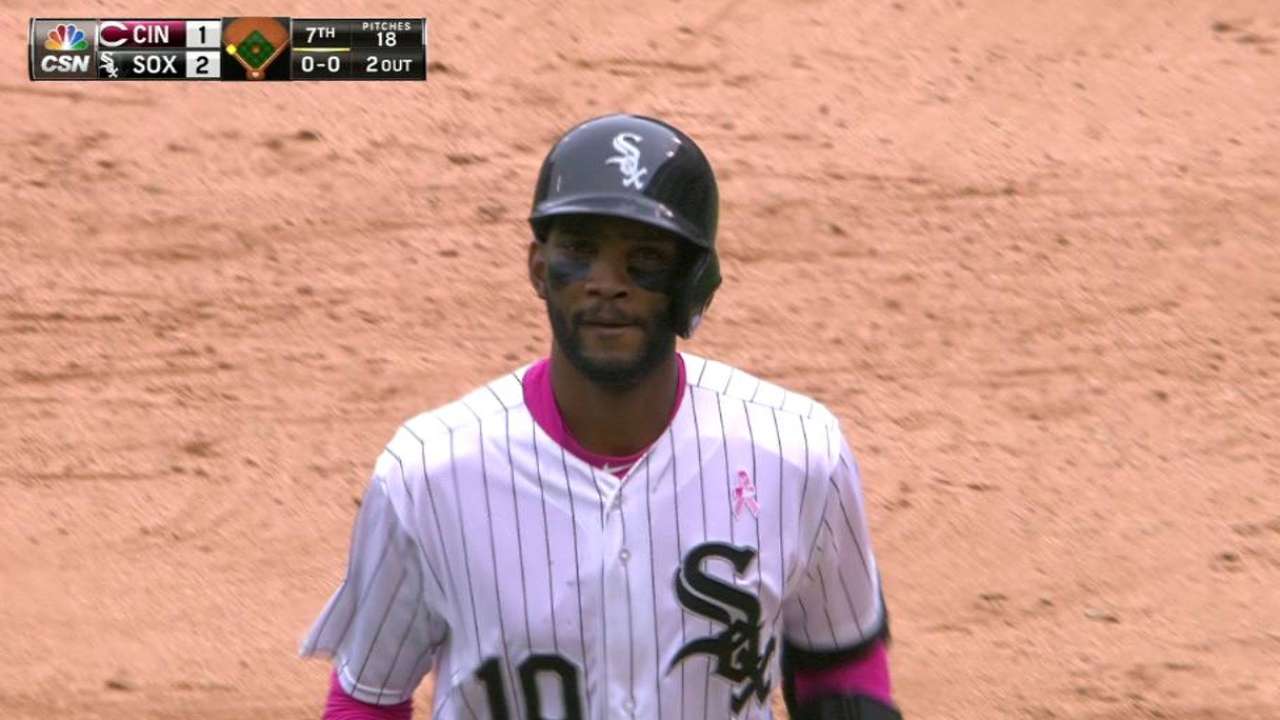 CHICAGO -- Maybe it's the new clubhouse at U.S. Cellular Field or the breathtaking lakefront view that inspires White Sox players as they make their way to the ballpark.
Whatever the explanation, the White Sox (12-16) clearly play a different brand of baseball at home vs. on the road. Sunday's 4-3 walk-off victory against the Reds gave the White Sox five home series wins in five home series scheduled.
They have a 10-5 record on the South Side of Chicago, put up against a dismal 2-11 mark away from home. With a six-game road trip to Milwaukee and Oakland beginning on Monday night at Miller Park, the White Sox need to bring a little of that local flavor along for their travels.
"Well hopefully, we won't struggle on the road this next road trip," said White Sox closer David Robertson, who earned the victory Sunday after blowing his first save for the White Sox. "Obviously, we need to pick it up a little bit when we leave Chicago."
"We obviously have to start sooner than later, but we're playing good ball," said White Sox infielder Gordon Beckham, who delivered the two-out, game-winning single on the last of five straight 100-mph fastballs from Reds closer Aroldis Chapman. "We just have to keep focusing on that and not really how we've played in the past. You can't focus on anything but the present."
John Danks turned in his best outing of the season Sunday, allowing just one run over seven innings, before giving way to Zach Duke in the eighth and Robertson in the ninth. In the manner of three straight hits to open the ninth, the Reds ended Robertson's scoreless streak at 12 innings and 12 games.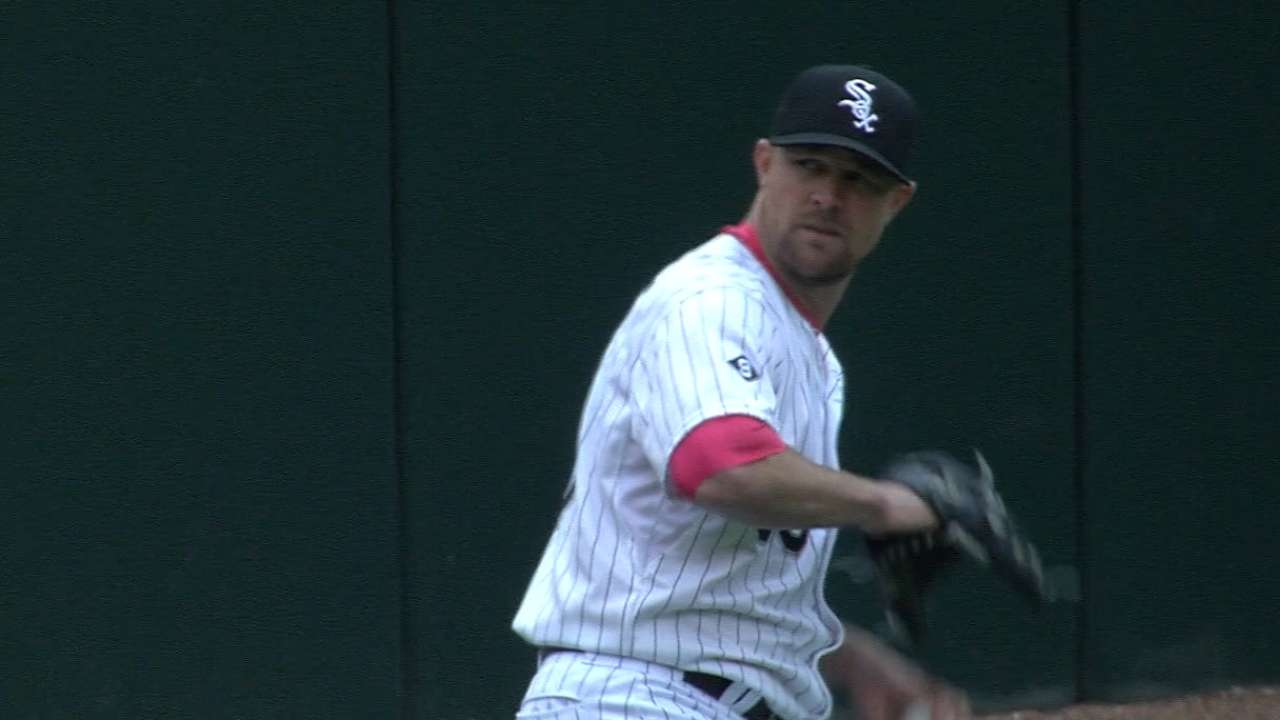 But this game took place in Chicago, where the White Sox find ways to win this season, even when they aren't always helping themselves (see two more passed balls Sunday). Chapman retired the first two hitters without breaking a sweat before consecutive singles from Avisail Garcia, Alexei Ramirez and Beckham gave the White Sox two straight victories and their third walk-off.
One explanation for the White Sox home success could be the sense of normalcy. Their last road trip featured two games canceled by civil unrest in Baltimore, one game played without fans and then a flu bug ripping through the clubhouse in Minnesota.
"That was difficult and very awkward," said Robertson, focusing on the Baltimore series and the fan-less contest. "Our schedule was kind of thrown off there."
Those aren't excuses, as much as they are fact. The fact also remains that a team playing well at home and lousy on the road basically translates to a .500 squad, or somewhere right around there. That would be a step forward from last season's 73 wins, but it certainly won't get the White Sox to the elite status they envisioned.
"I don't think anyone's worried about record on the road right now," Danks said. "We haven't played consistent baseball all year, really. We know we're capable of getting on a run and hopefully starting tomorrow we can continue this little run."
Scott Merkin is a reporter for MLB.com. Read his blog, Merk's Works, and follow him on Twitter @scottmerkin. This story was not subject to the approval of Major League Baseball or its clubs.