Braves optimistic despite tough weekend in Washington
Big day for Wood on the mound and plate not enough vs. Nats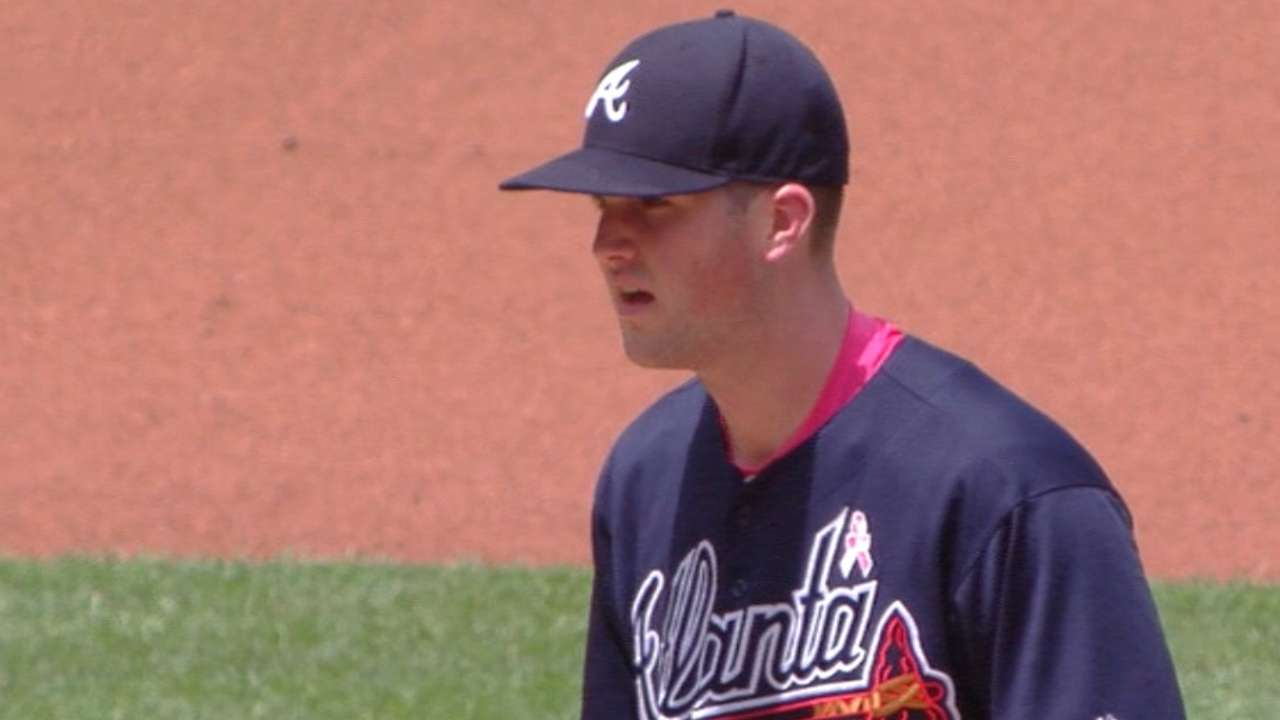 WASHINGTON -- The Braves capped a tough weekend in Washington by losing an eighth-inning lead in Sunday's 5-4 loss to the Nationals.
Atlanta dropped all three games in the series, the last two in the final innings. Anyone expecting a forlorn clubhouse before the team continued on its nine-game road swing likely was surprised by the positive tone.
Atlanta trailed after the first inning as center fielder Cameron Maybin's misplay on a Bryce Harper fly ball led to a 3-0 hole.
Reliever Cody Martin took the loss for a second straight day after allowing two runs in the eighth with the Braves leading 4-3. In between, the Braves challenged Nationals starter Jordan Zimmermann, while Alex Wood blanked Washington over his final 5 2/3 innings.
"We have to get 27 outs, and we only got 24 of them," Braves manager Fredi Gonzalez said. "We battle every single game and I'm proud of the club for that."
"We easily could have gotten down after the first inning," said first baseman Freddie Freeman, who singled and scored the go-ahead run for Atlanta in the seventh on Alberto Callaspo's single. "We fought back again. That's all you can really do."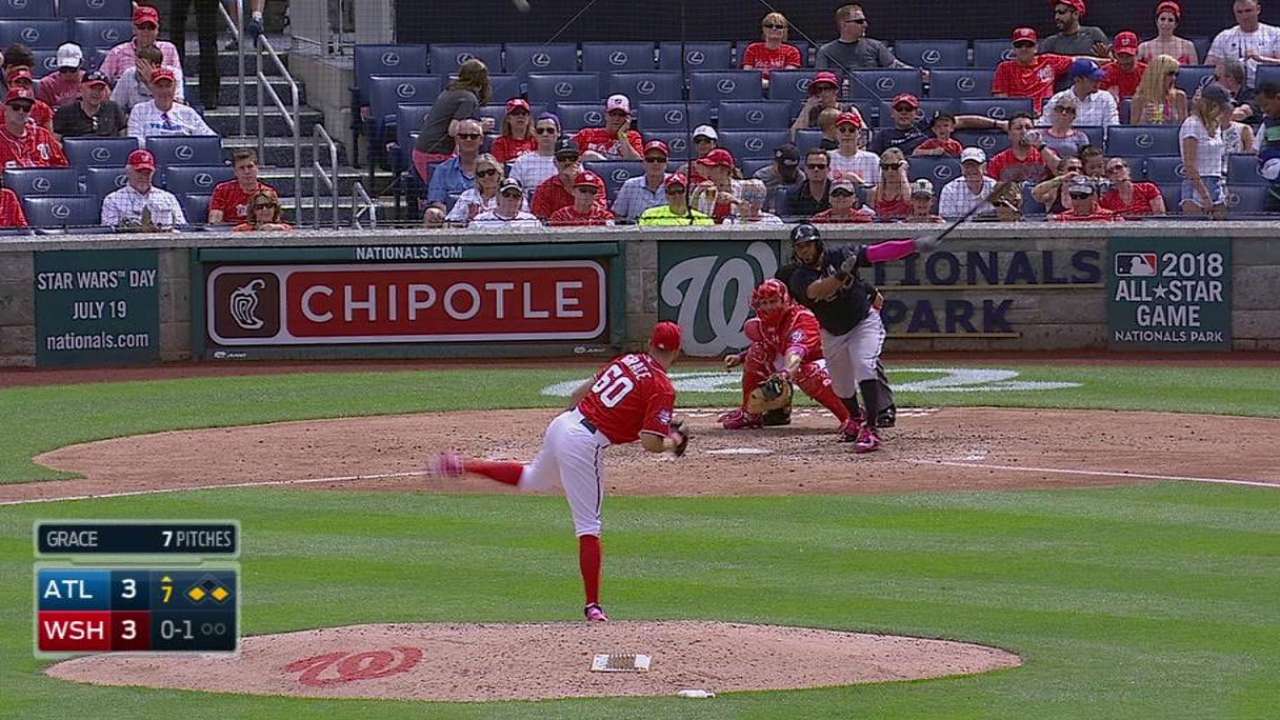 Wood, who was denied the chance to even his record at 2-2, took the optimism up a notch.
"I mean, anybody that watched those three games, you've got to love watching this team," he said. "There is no give-up in anybody in this clubhouse. Doesn't matter the score is, doesn't matter where we are or who were playing.
"You have 25 guys that will run out there and grind, playing their butts off from start to finish. As teammates and fans watching the game, it's hard not to get behind a group of guys like that."
That may sound like rah-rah talk, especially since the three losses dropped Atlanta (14-17) six games behind the first-place New York Mets. Yet, it's clearly something the team believes from the manager on down.
"We probably should have been leading right from the very beginning. Misplaced ball in center field cost us three runs," Gonzalez stated. "I thought [Wood] was terrific. We came back and scraped against a tough Zimmermann. We got him out of there [after] the sixth inning. We didn't give any AB's away, none whatsoever."
Wood more than helped his own cause at the plate with a 3-for-3 day against Zimmerman, including an RBI single in the second inning. The pitcher entered 3-for-68 (.044) in his career. He also provided stability on the mound after a rocky start. Washington had four of its eight hits off Wood in the first inning.
"Woody was a bulldog on the mound. He was in line to get the win," Gonzalez said.
The manager didn't have closer Jason Grilli available due to back spasms.
"We've got to mix and match out of the bullpen and we haven't been able to do it," Gonzalez said.
The Braves will work on that issue. Generating positivity in the locker room, they've got that covered.
Ben Standig is a contributor to MLB.com. This story was not subject to the approval of Major League Baseball or its clubs.