Statcast breaks down Revere's diving catch
Outfielder's elite speed helped make up for inefficient route to ball
Phillies outfielder Ben Revere relied almost entirely on his pure speed to make a spectacular diving catch that turned into an inning-ending double play in the eighth inning of Sunday's 7-4 loss to the Mets.
Though the naked eye can tell it was a highlight-reel grab, Statcast™ suggests that Revere's speed helped him make up for a below-average first step and a somewhat unfavorable path to the ball.
To be exact, Revere needed .531 seconds to take his first step and then registered a route efficiency of just 94.9 percent -- meaning 5.1 percent of his route was unnecessary. To put that into perspective, Pirates center fielder Andrew McCutchen registered a route efficiency of 99.2 percent on his sensational diving catch earlier this month to take a hit away from Cardinals second baseman Kolten Wong.
McCutchen ran a total of 58.6 feet on that play, while Revere covered 62.8 feet on his diving effort on Sunday. Though part of that was due to his imperfect route, Revere was still able to reel it in thanks to the fact that he reached a top speed of 20.1 mph on the play. McCutchen, meanwhile, maxed out at just 19.2 mph on his catch.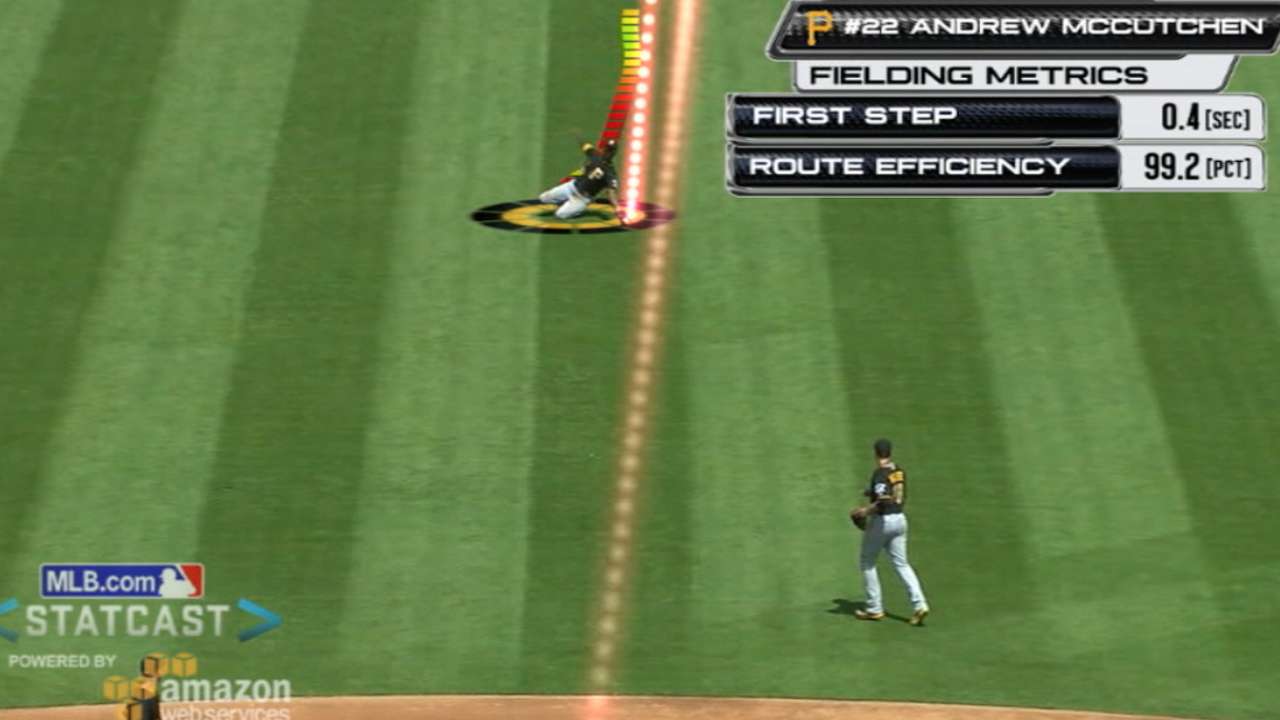 Both catches seem slightly superior to yet another diving grab made last week by Twins outfielder Jordan Schafer on a play that was initially ruled a hit, but overturned by replay.
Schafer logged a route efficiency of just 92.5 percent and reached a max speed of only 17.9 mph before sprawling out to take a hit away from A's outfielder Billy Burns. Schafer was able to make the play despite the subpar route efficiency and max speed due to the fact that he ran a total of 59.4 feet on the play, even when factoring in the unnecessary ground he covered.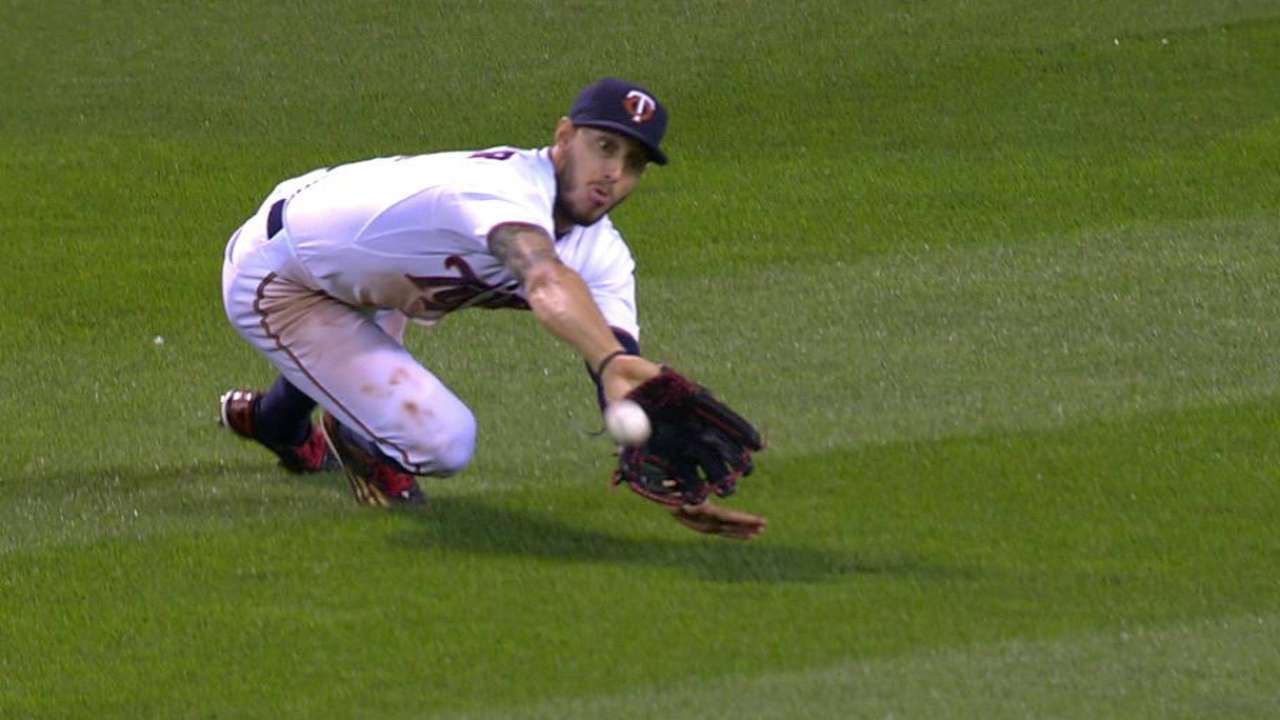 Revere's catch also has an extra element that neither of the other two had, as he jumped to his feet afterward and doubled a runner off second base. That was the easy part, however, as Mets pinch-hitter Johnny Monell had taken a sizable secondary lead extending to 18.2 feet then raced toward third thinking the ball would drop in.
Though he may not have taken the most direct path, Revere's elite speed allowed him to prove Monell wrong and prevent any further damage in the inning.
Paul Casella is a reporter for MLB.com. This story was not subject to the approval of Major League Baseball or its clubs.