Strong start for Billingsley derailed by Mets
Right-hander homers for early lead, surrenders 5 runs in 5-plus innings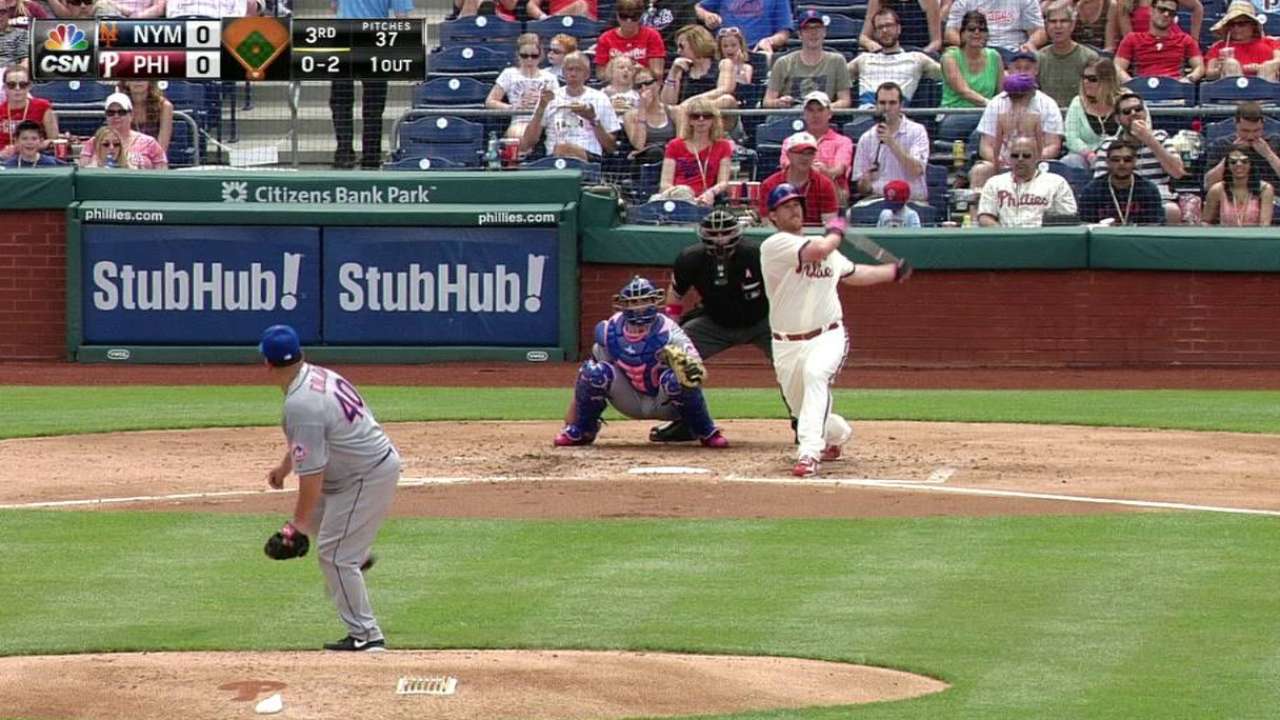 PHILADELPHIA -- Through three innings Sunday, Chad Billingsley looked like the best player on the field at Citizens Bank Park.
The veteran right-hander had allowed just two hits, needing just 28 pitches to get through three innings. As a nice add-on, Billingsley flicked a Bartolo Colon pitch over the short porch near the left-field foul pole for his third career home run and the first homer by a Phillies pitcher since June 2011.
Billingsley's outing slowly disintegrated from there as the Phillies dropped the series finale, 7-4.
He allowed five runs in a losing effort, logging five innings and facing two batters in the sixth, both of whom reached base with doubles, before he was replaced by Justin De Fratus. Billingsley has allowed five earned runs in both of his starts this season.
He allowed his first run in the fourth inning on a single by shortstop Wilmer Flores that drove home first baseman Lucas Duda. The Phillies' offense rallied back in the home half of the inning to regain the lead, but Billingsley gave it right back on a two-run home run by right fielder Curtis Granderson. Three outs, three hits and two runs later, Billingsley's day was done.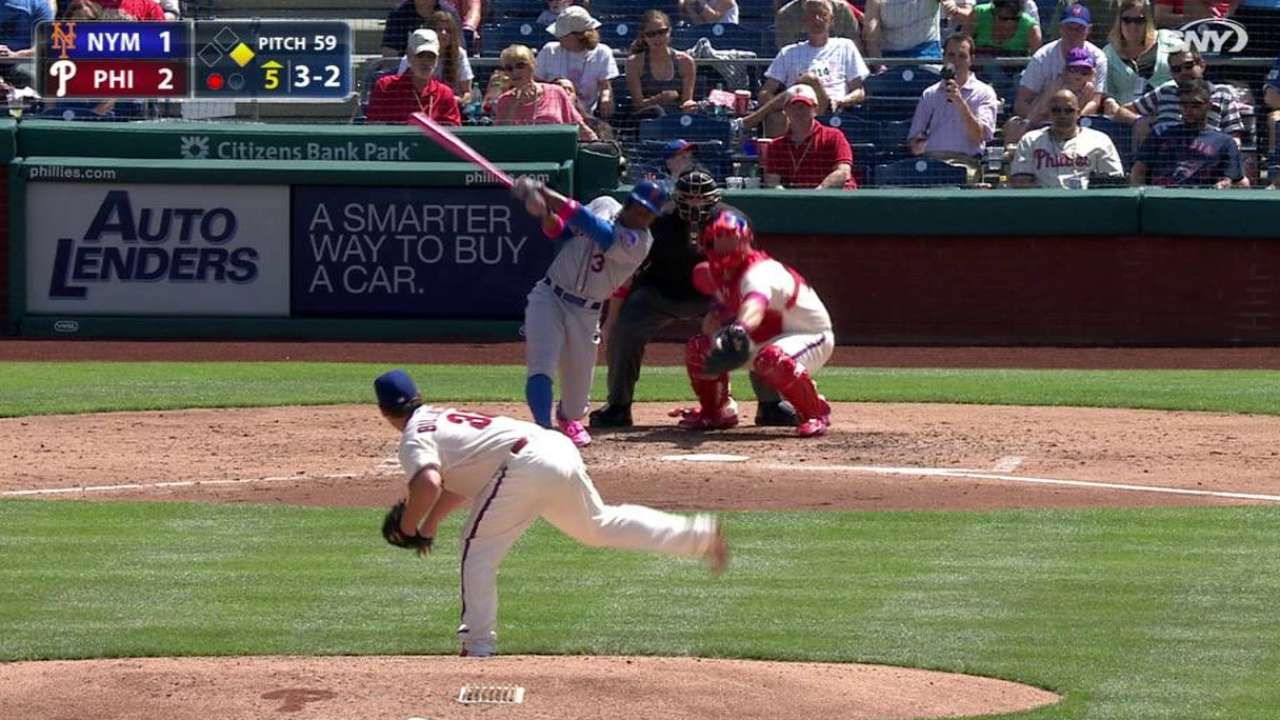 Phillies manager Ryne Sandberg said he was disappointed his team was unable to sustain a lead.
"We lacked shutdown innings today all the way through the game," Sandberg said. "Every time the offense would bounce back and we'd close or threaten, we wouldn't be able to keep numbers off the board."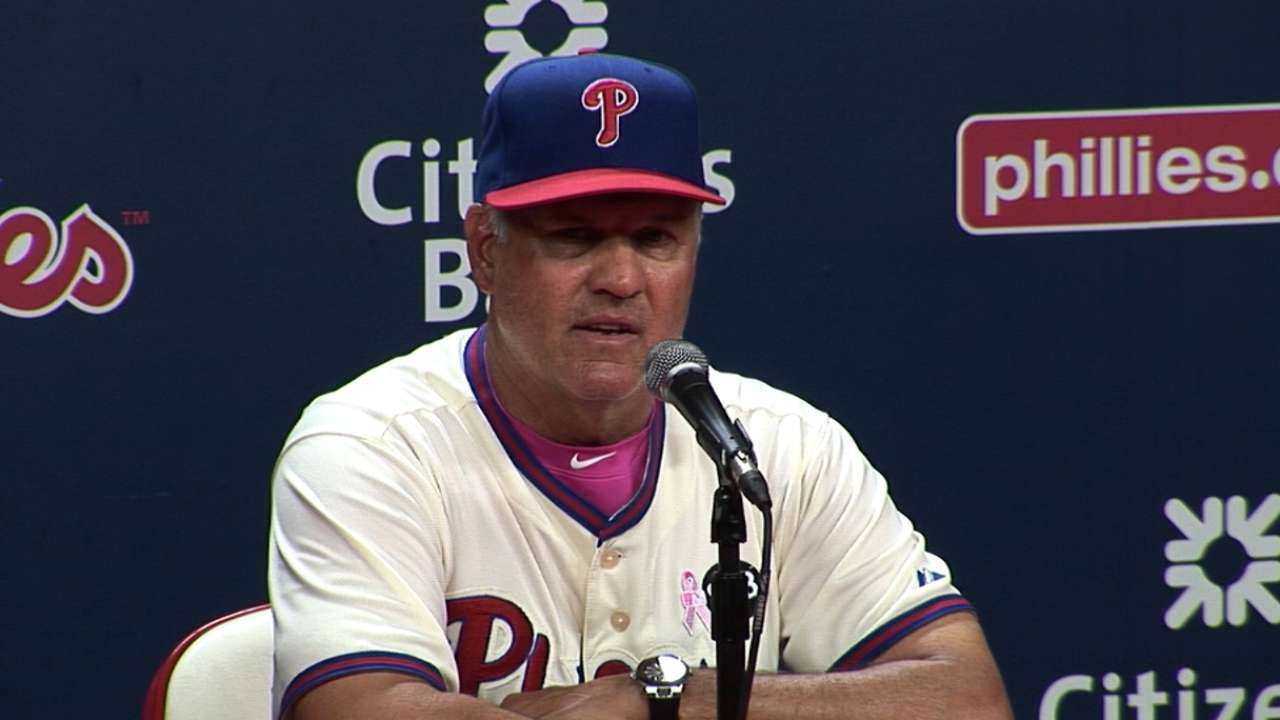 Billingsley, who missed most of 2013 and all of 2014 due to Tommy John surgery and a procedure to repair a torn flexor tendon, said he felt the game was a step in the right direction for him.
"I definitely felt a little bit more comfortable out there than the first time," Billingsley said. "Nerves were a little bit better today. One mistake to [Granderson], but it was a positive day."
The home run to Granderson came in an especially aggravating situation for Billingsley, as it came on a full count after a near-strike on ball three. Billingsley said he wasn't focused on what could have been. Rather, he said he missed his spot with a fastball that was intended to be low but ended up in the middle of the zone.
As for his home run, Billingsley was modest about his power stroke.
"It was a nice 0-2 approach," he said. "It was exciting to do that today. It was a heater that just came right back into my bat. I wasn't really trying to do it, but it happens."
Nick Suss is an associate reporter for MLB.com. This story was not subject to the approval of Major League Baseball or its clubs.