With mom at game, Napoli belts big homer
First baseman's three-run shot breaks game open early in Red Sox's win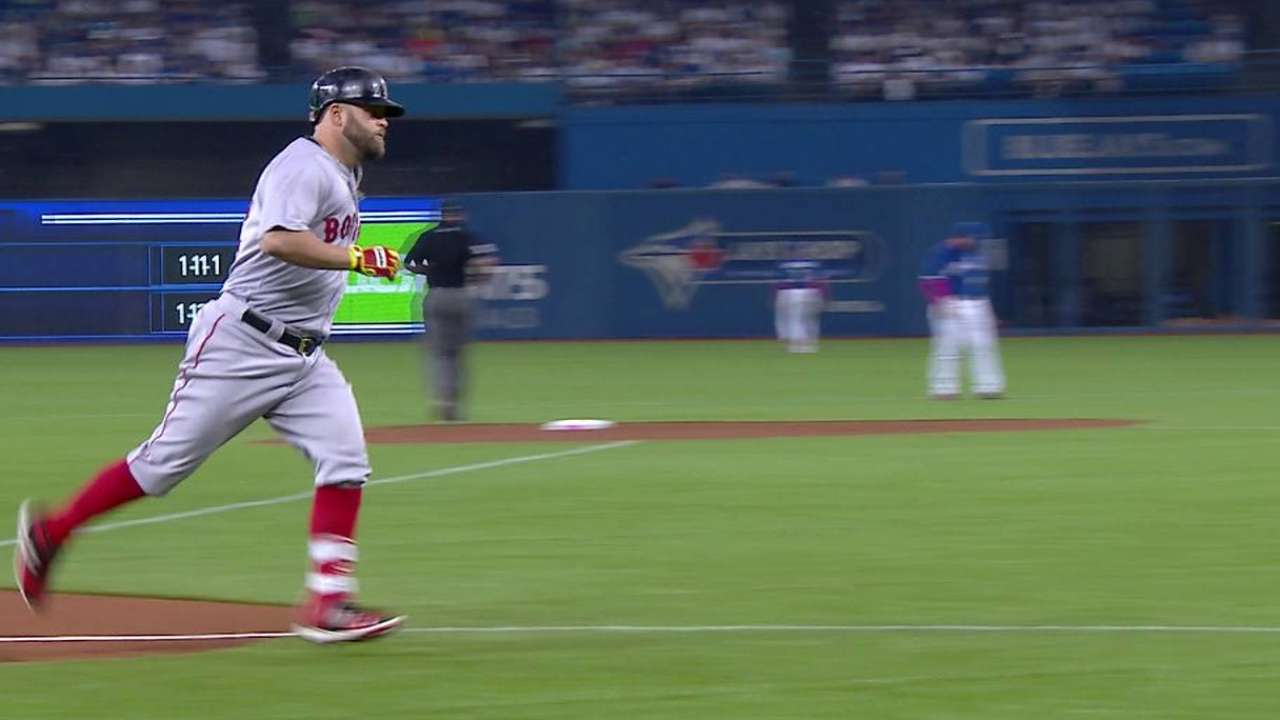 TORONTO -- Mike Napoli helped the Red Sox break out of a collective offensive slump in a big way and at the same time delivered his mom a perfect Mother's Day gift as Boston snapped a three-game losing streak Sunday.
Napoli's mother, Donna Torres, was in attendance as her son belted his 12th career homer at Rogers Centre to pace the Red Sox offense in a 6-3 victory over the Blue Jays.
"She got a front-row seat to see it," Napoli said.
Having scored only once in the first two games during their series against the Blue Jays, the Red Sox were in need of a big offensive day. Manager John Farrell said this weekend that his team is more successful when it scores first, and his theory was confirmed Sunday.
With Boston holding a 1-0 lead in the first, Napoli crushed a three-run homer -- his third dinger of the season -- off knuckleballer R.A. Dickey to give the Red Sox a four-run cushion. It was Napoli's eighth dinger at Rogers Centre in his last 19 games at the park.
"Four runs in the first certainly gives you a little bit of a boost," Farrell said. "I thought we came out with really good energy today. More importantly, when we did score on a couple of occasions, we were able to go out and put a shutdown inning together."
Farrell and Napoli commended David Ortiz's slide at second base to break up a potential double play on a Hanley Ramirez ground ball. Ramirez's fielder's choice preceded a Pablo Sandoval double and the Napoli homer, ultimately keeping the inning alive.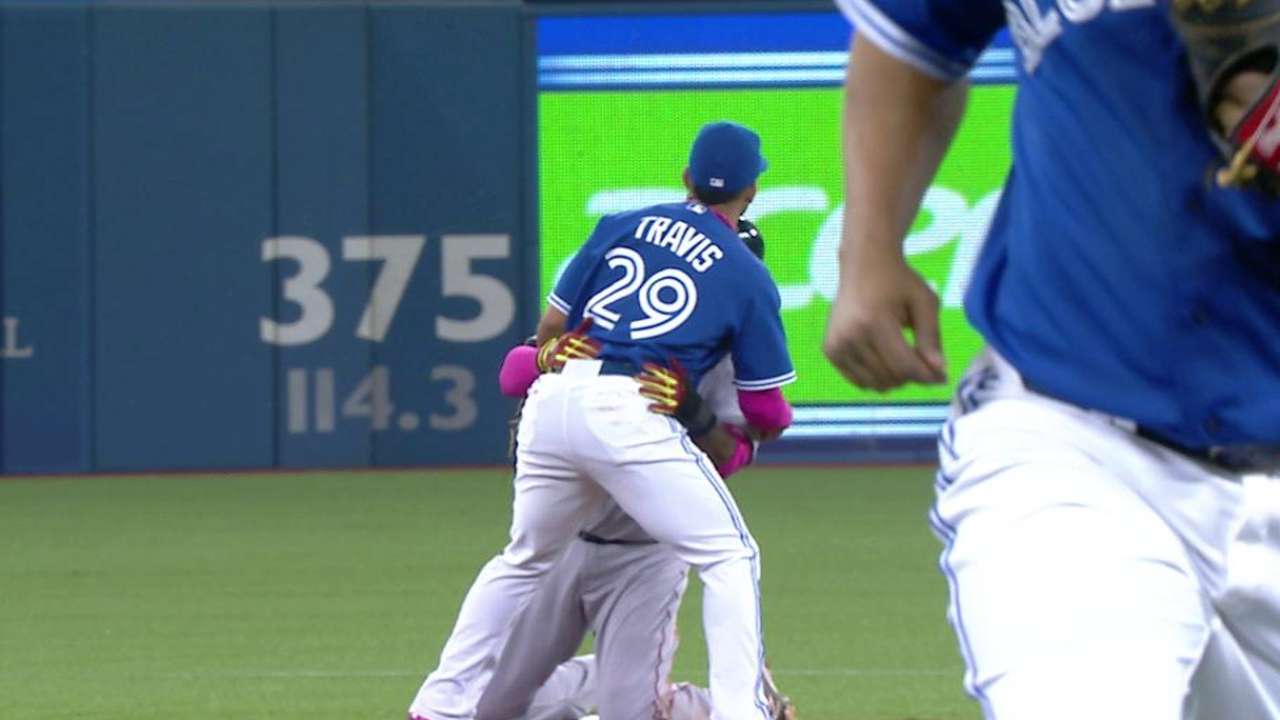 "You see David going in there, trying to break up a double play, I was screaming at him on deck about what a good job that was," Napoli said. "That's the type of baseball we need to play."
Sandoval went yard in the fifth with a two-run shot, providing an extra cushion as the Red Sox left Canada with a win ahead of their three-game series against the A's in Oakland.
Jamie Ross is an associate reporter for MLB.com. This story was not subject to the approval of Major League Baseball or its clubs.