Grilli day-to-day with back spasms
Closer has nine saves in 10 opportunities this season for Braves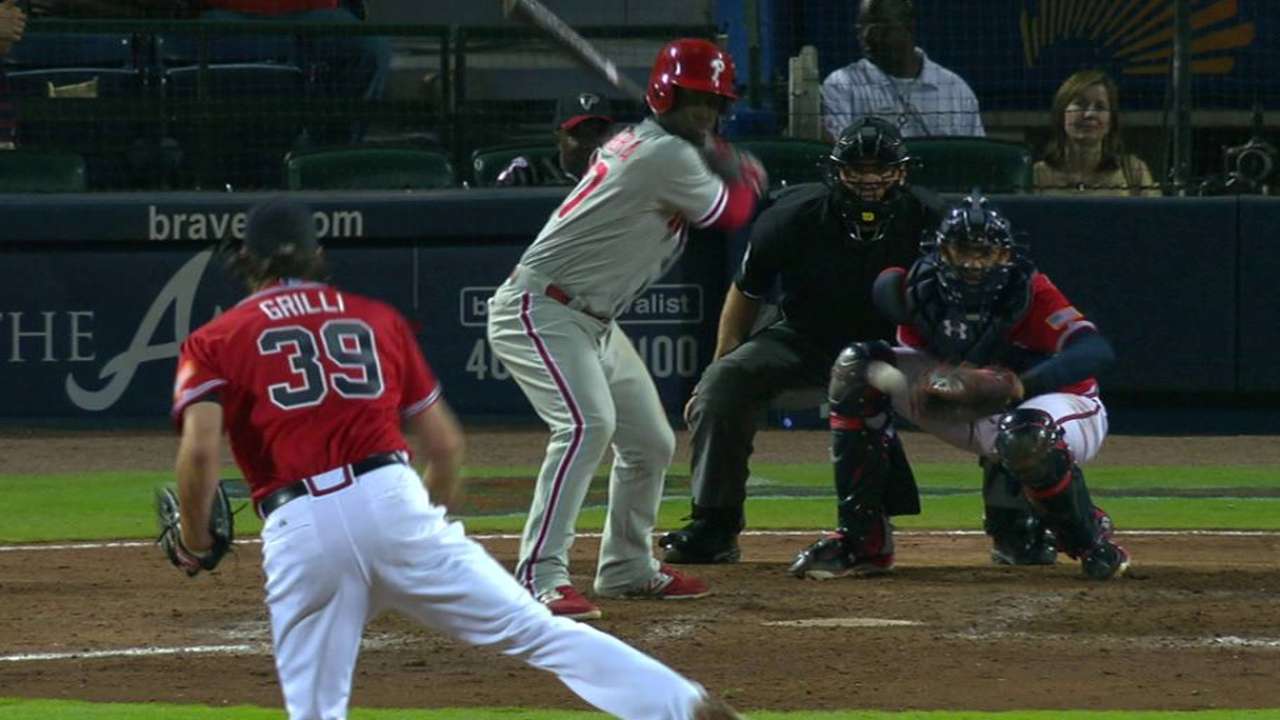 WASHINGTON -- Surrendering the go-ahead runs in the eighth inning in Sunday's 5-4 loss eventually meant no save opportunity for the Braves in the ninth.
Jason Grilli would not have entered the game regardless. Atlanta's closer is dealing with back spasms, and is considered day-to-day.
"Simple as that," Grilli said. "I'm not dead. I'm breathing. I'm here. Trying to get myself as ready as possible."
Grilli, 38, did not pitch in Washington. He has nine saves in 10 chances this season.
"He is getting better. He is getting closer," said manager Fredi Gonzalez without providing a specific timetable.
The Braves dropped all three games in the series, including the last two in the Nationals' final plate appearances.
The right-hander, who last pitched May 6 against the Phillies, bristled at questions about his ailment. Those included when the spasms first began.
"It's tough to say," Grilli stated. "We all have nicks, bruises and scratches. If I complained about everything we feel, soreness, this and that, you guy would have a full report. But that's not what we're here to talk about. We're here to talk about winning ball games."
Ben Standig is a contributor to MLB.com. This story was not subject to the approval of Major League Baseball or its clubs.