Felix notches 2,000th career strikeout
Seattle ace becomes 4th-youngest to reach mark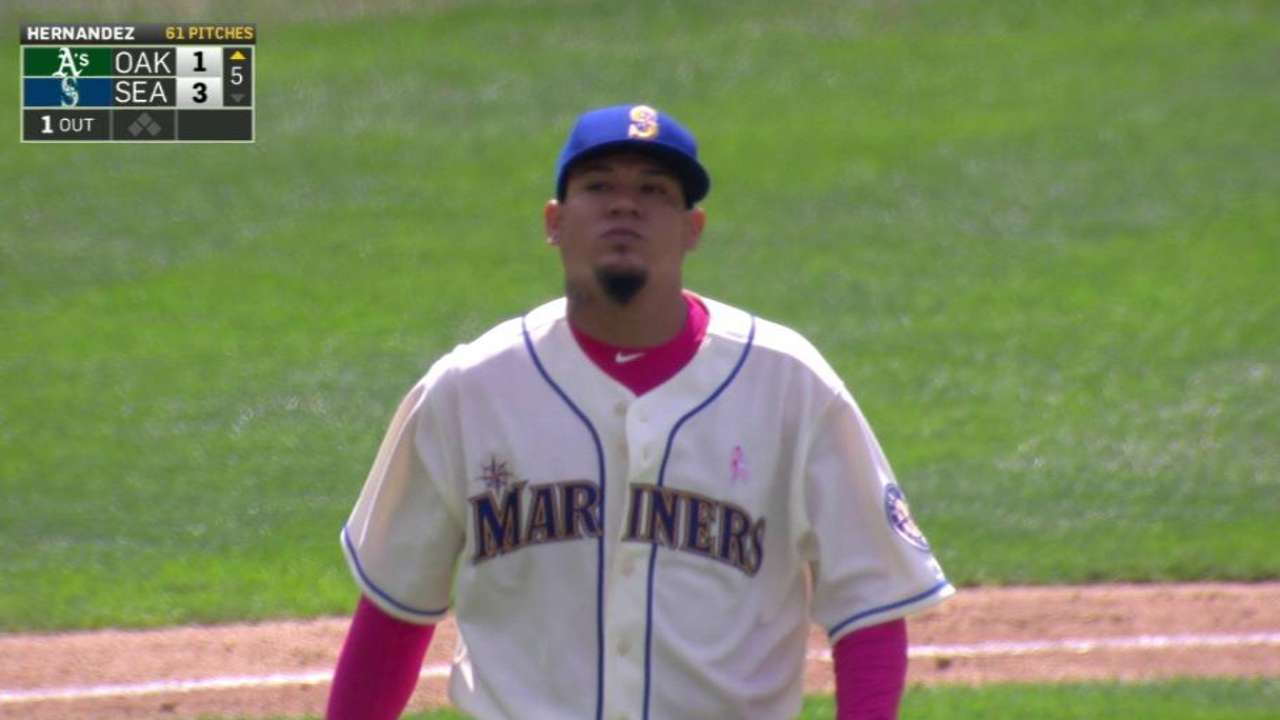 SEATTLE -- Lloyd McClendon knows he's watching something special when Felix Hernandez takes the mound. After years of watching him from the opposite dugout, the second-year Seattle skipper is even more impressed from what he's seen up close.
Hernandez gave McClendon a chance to see history Sunday afternoon, as he recorded his 2,000th career strikeout after fanning Oakland's Sam Fuld looking in the fifth inning.
"From afar, when I was on the other side, I knew he was good, but I didn't know he was this great of a competitor," McClendon said. "Even a better teammate, so the accolades just keep coming and coming with this guy.
"He's a delight to watch every fifth day and I think we're all blessed. I'm not sure if everybody realizes what he's actually doing, but this guy's real, real good."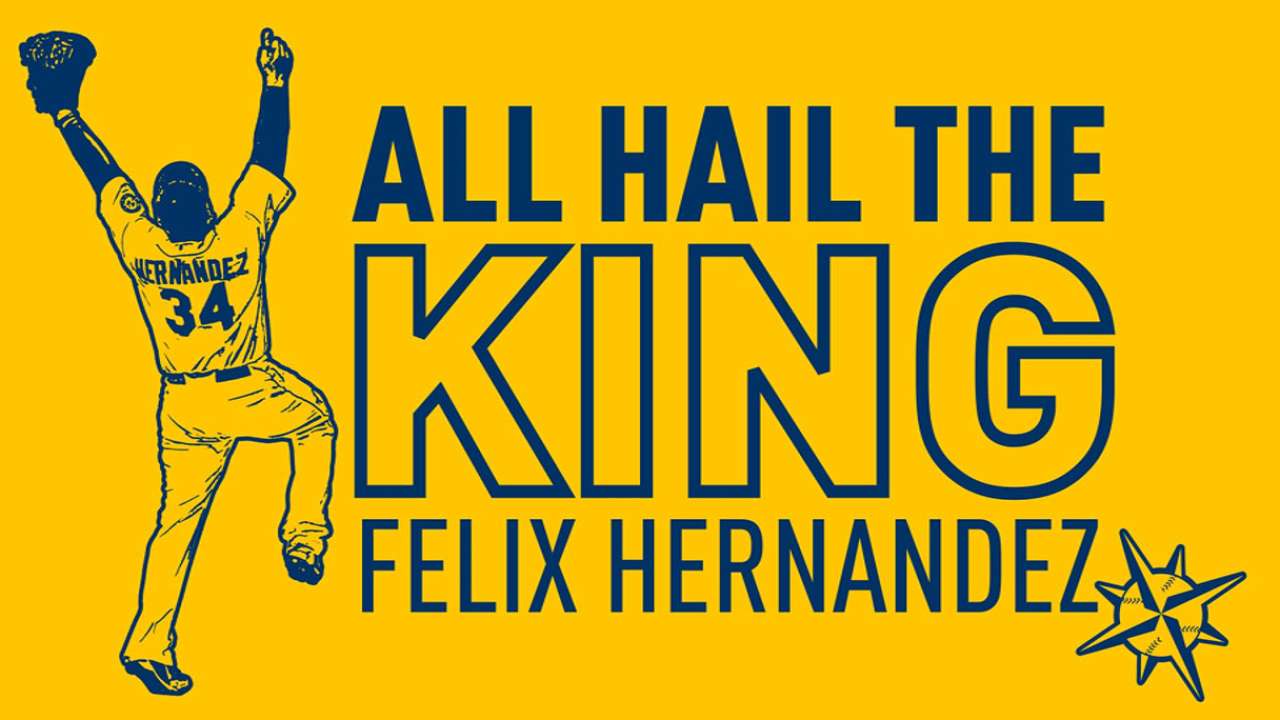 The crowd at Safeco Field gave Hernandez a standing ovation as he tossed the baseball to the dugout to keep as a souvenir and then walked around the mound. He finished with six strikeouts in seven innings in the Mariners' 4-3 win to improve to 6-0.
Hernandez, at 29 years and 32 days, is the fourth-youngest to reach the milestone. Only Bert Blyleven, Sam McDowell and Walter Johnson reached 2,000 at a younger age. Hernandez was also the fourth-youngest to reach 1,000 strikeouts when he accomplished the feat on Aug. 25, 2010.
"It's a pretty special moment," said Hernandez, who claimed he was thinking only of getting the win, not reaching the milestone. "I'm so happy."
Hernandez's eight strikeouts on May 4 against the Angels pushed him past Johan Santana's 1,988 strikeouts to give him the most by a Venezuelan-born pitcher.
Josh Liebeskind is a contributor to MLB.com. This story was not subject to the approval of Major League Baseball or its clubs.