Rough weather has relievers well rested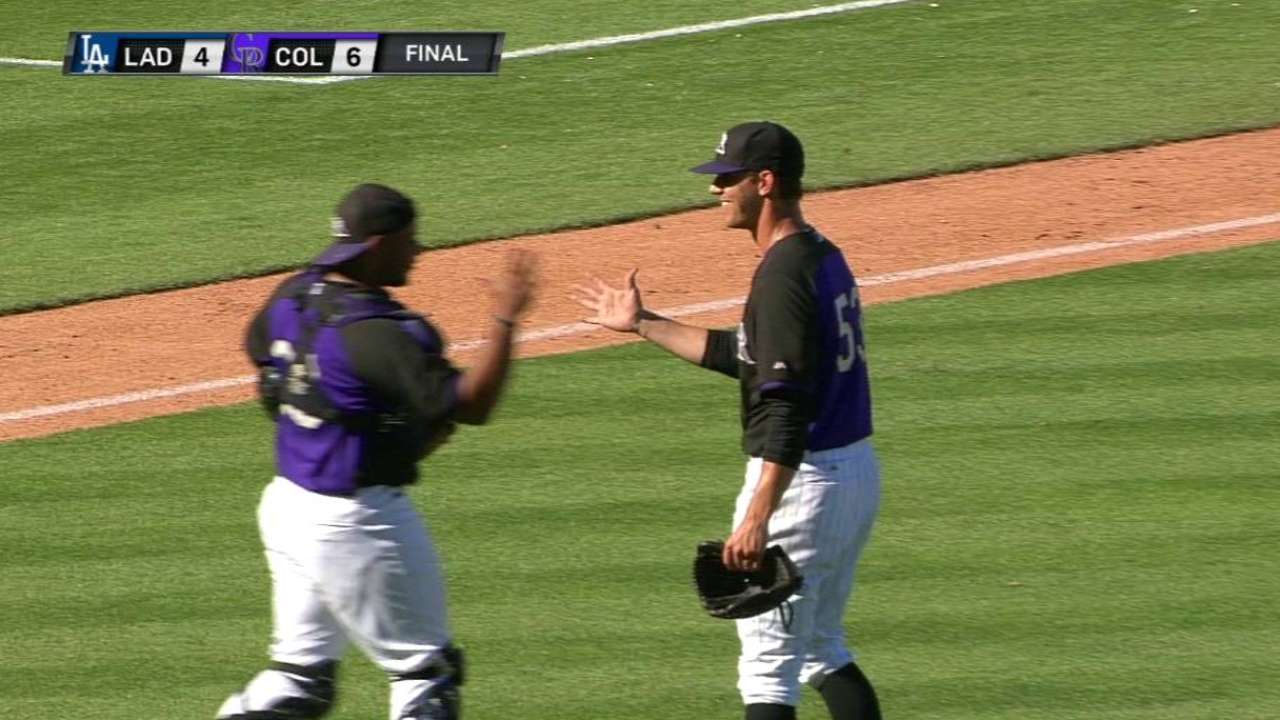 DENVER -- Rockies lefty Christian Friedrich's energy Sunday morning even outshone the hot pink Mother's Day baseball undershirt he wore before the afternoon's game with the Dodgers.
The Rockies entered Sunday's game against the Dodgers with 95 1/3 relief innings pitched, which is in the top 10 National League. But the ranking doesn't tell the whole story. Relievers had participated in fewer games (26) than any club -- four fewer than the Cardinals' relievers, who led the league with 97 2/3 innings. But at least Friedrich and his 'mates aren't tired.
About the only bright side to losing four of the last seven home dates to weather, in an unusual period of heavy rain in Colorado, was the bullpen could rest. Friedrich entered Sunday leading the Rockies with 13 appearances and 14 1/3 innings pitched, but that tied him for just 35th in the NL.
The Rockies still need more from their starters, who are averaging slightly more than five innings per game. But with the bizarre weather, Friedrich and the rest of the relievers are actually pining for more action.
"It's nice to have a day here or there, but I'll tell you what, we're frustrated because this schedule isn't baseball -- we're waiting around, itching to play," said Friedrich, 0-0 with a 4.40 ERA. "We've had a lot of off-days and we've got one tomorrow. And the skid [eight games going into Sunday] has been going on, so we want to help out."
All things considered, the 'pen is in decent shape. Behind Friedrich in frequency of use is righty Brooks Brown (0-1, 4.50) with 14 innings over 12 appearances. They've generally been used in one-inning shots. Swingman Christian Bergman has been there to eat some innings in blowouts.
The relief staff has had to absorb seeing two closers injured. LaTroy Hawkins threw a bullpen session on Sunday, but Adam Ottavino, who supplanted Hawkins as closer in the season's second week, is gone for the year because of Tommy John surgery. But the Rockies have an experienced closer in John Axford and feel rested and capable if they have leads to protect.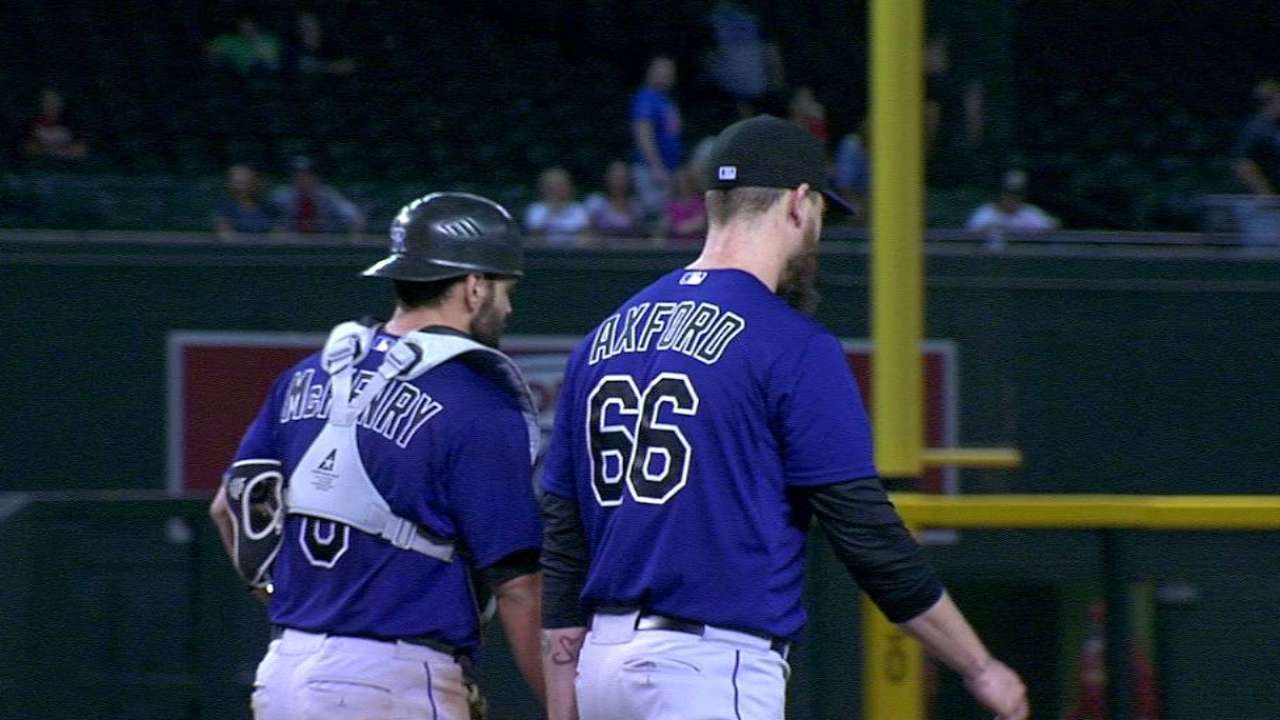 "When you play 2 1/2 games in eight days, our bullpen should be feeling real rested," Rockies manager Walt Weiss said.
The bigger problem is a lack of use, especially for late-innings relievers. Weiss had to manufacture opportunities for lefty setup man Boone Logan and Axford when the Rockies were swept by the D-backs on Wednesday.
Logan (0-1, 4.50) said it's been difficult staying sharp, because he doesn't want to force a pregame bullpen session and have that become the day he is needed for the game.
"I've always been a guy who's wanted to be out there every couple of days," Logan said. "You want to take advantage of the days off but you want to throw. I'm hoping we get leads, then turn it to us in the bullpen and start winning ballgames."
Thomas Harding is a reporter for MLB.com. Follow him on Twitter @harding_at_mlb, and like his Facebook page. This story was not subject to the approval of Major League Baseball or its clubs.