Giants collect trophies for GIBBY Awards
World Series champions honored in four categories
SAN FRANCISCO -- The cool thing about the GIBBY Awards, and what separates them from the other awards, is that the categories are not limited to the regular season.
Postseason is very much in play, which is good for the Giants, because their October run in 2014 was, simply, marvelous. There was no shortage of key moments that helped the Giants capture their third World Series title in five years, but a few of them stand out among the others.
Joe Panik's amazing diving stop and glove flip at second base that led to a double play in the decisive Game 7 of the World Series, for example. And Travis Ishikawa's walk-off home run that clinched the National League pennant for the Giants.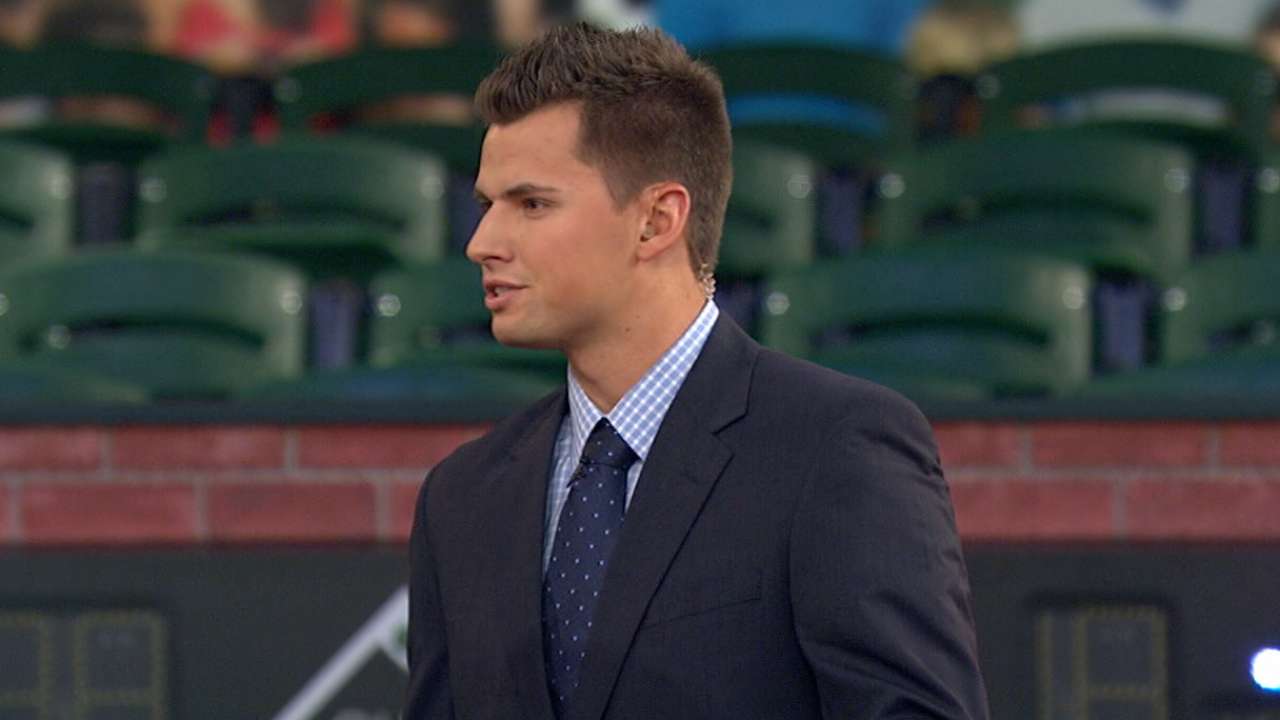 And Madison Bumgarner, for well, just being Madison Bumgarner. Maybe he didn't single-handedly pitch the Giants to a championship title, but it sure felt like he did. He ended October with a 4-1 record and an absurd 1.03 ERA and dominated the Royals in Games 5 and 7.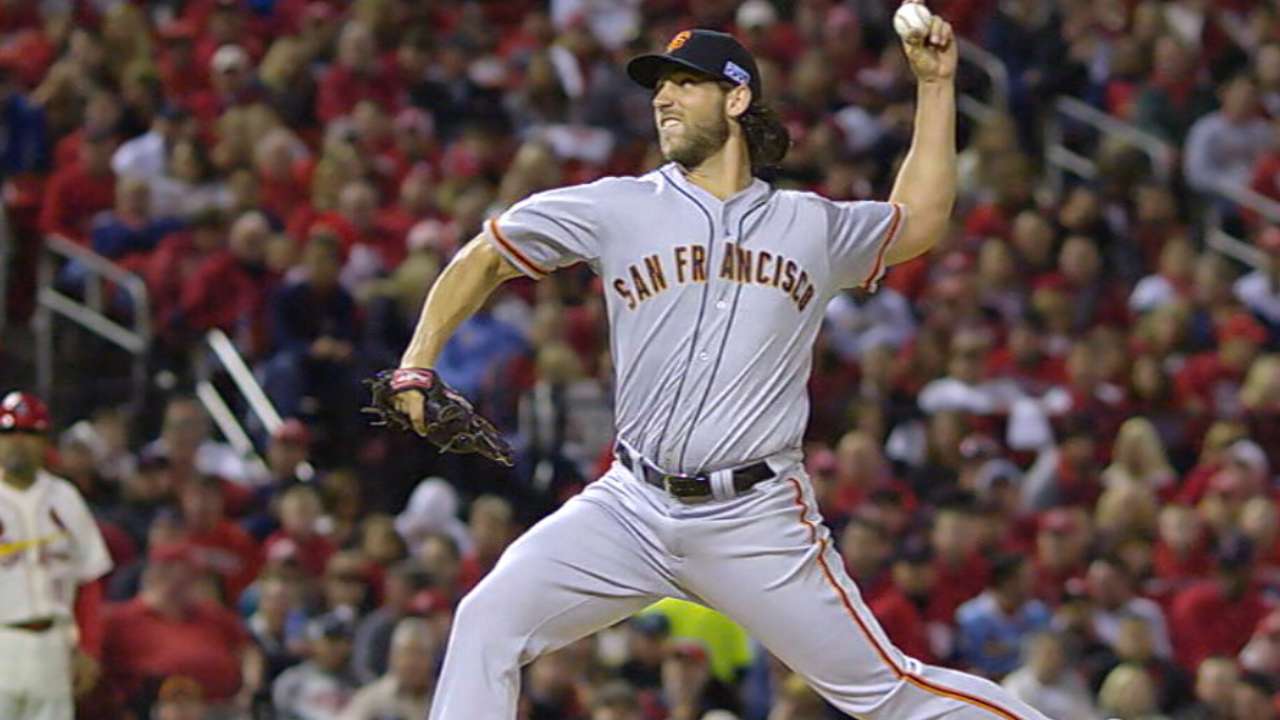 Those three, plus Manager of the Year Bruce Bochy, all won GIBBY Awards for their tremendous accomplishments in 2014. Bumgarner was named Postseason MVP, while Panik was recognized for Best Postseason Play and Ishikawa as Best Postseason Walk-Off.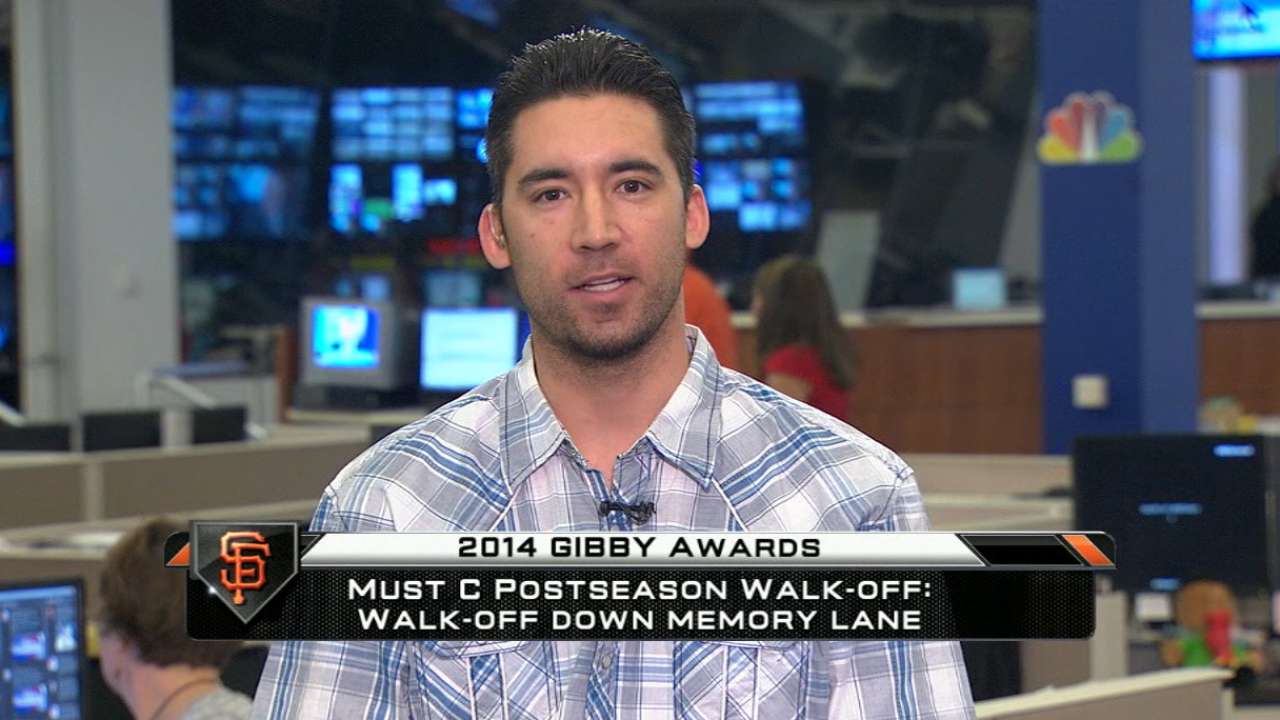 The other cool thing about the GIBBY Awards? They're the only baseball awards voted on by the fans.
The voting process begins soon after the offseason commences. An online campaign through MLB.com invites fans to cast their ballots for a slew of categories, with each candidate's accomplishments explained in detail, allowing fans to make an informed decision.
Other contributors to the voting process include broadcasters, reporters, front-office personnel, MLB alumni, and the Society for American Baseball Research.
Categories include such standards as Manager of the Year, Executive of the Year, Rookie of the Year and Most Valuable Major Leaguer. But there are some more unconventional categories as well, such as Best Defensive Player, Breakout Pitcher, Breakout Everyday Player and Bounceback Player.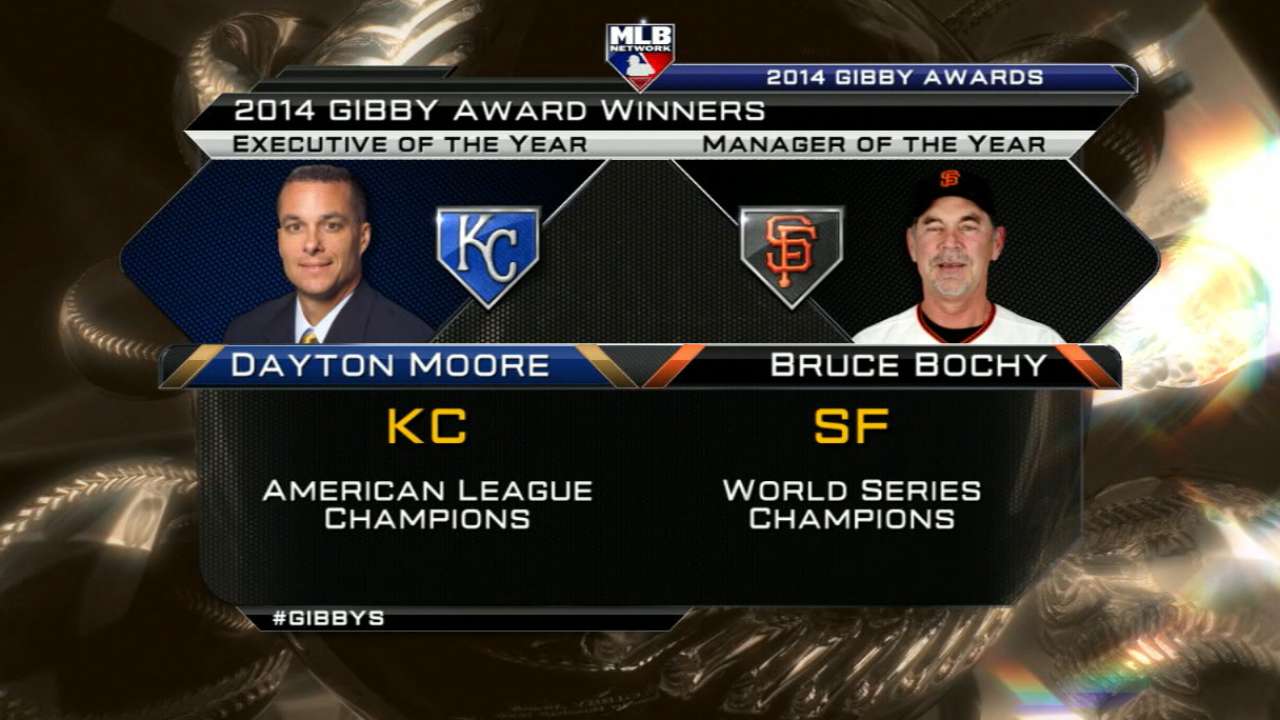 "Must C" topics are also included: best play, best outfield throw, best moment, storyline, hitting performance and pitching performance.
Not surprisingly, the two World Series participants won the most awards. The Giants and Royals, who took the Fall Classic to a Game 7 for only the 10th time in 35 years, tied for the highest number with four GIBBYs each.
Alyson Footer is a national correspondent for MLB.com. Follow her on Twitter @alysonfooter. This story was not subject to the approval of Major League Baseball or its clubs.