D-backs' bat girl gives back in cancer fight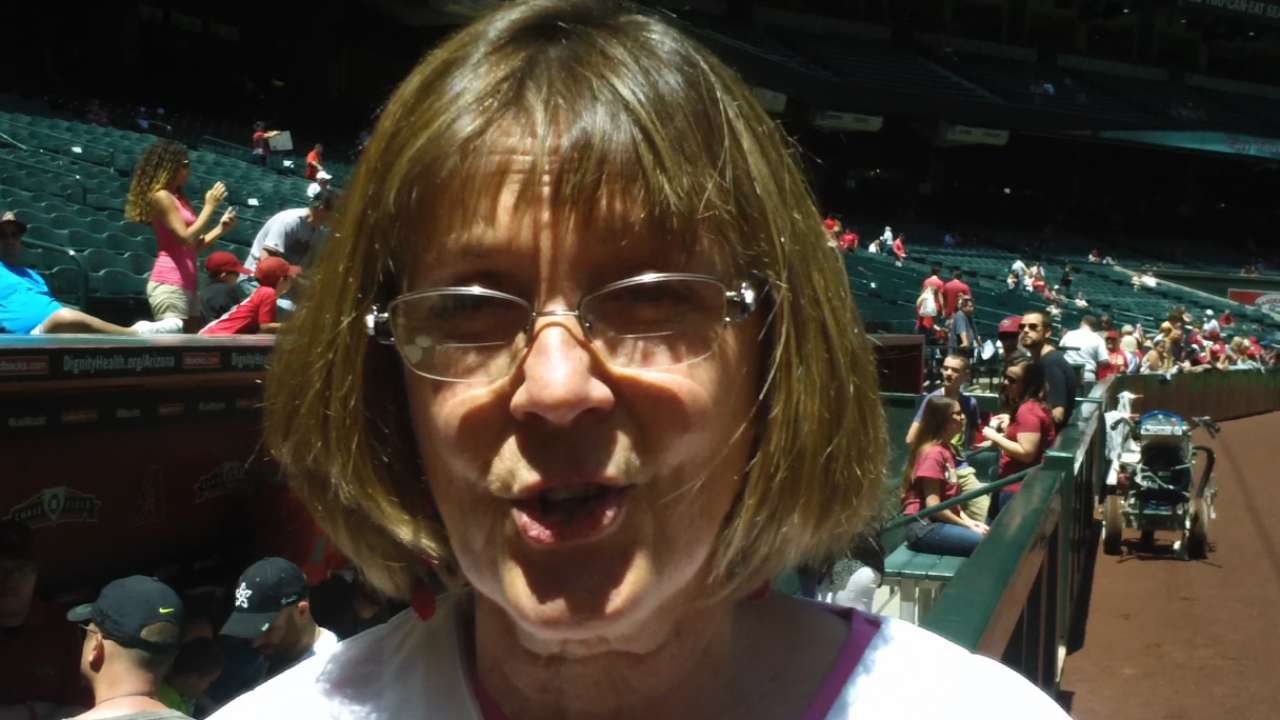 PHOENIX -- Mesa's Barbara Nicholl is the Honorary Bat Girl for the D-backs for 2015, but that's only part of her story.
Nicholl was diagnosed with breast cancer after a routine mammogram more than a decade ago. She had a mastectomy, underwent chemo and has been cancer-free for nearly 10 years.
Now, she's going to bat for others.
"I feel like I'm representing all of the survivors and it's not just about me," said Nicholl, who had a preventative mastectomy on her other breast when it was discovered she is a carrier of the BRCA-2 cancer gene.
"It's about all of them," Nicholl said. "I know when I come to this event and I see that we have a special day, that I am not alone. Sometimes, during the whole process you do feel alone and you do wonder. But to have a day like this, let's you know that you are bringing awareness to other people because it does affect everyone and people care."
Nicholl has been fundraising, spreading awareness and supporting the fight to end breast cancer for years. She's been a part of the Susan G. Komen 3-Day Walk and joined a team of other survivors and supporters as part of a group called the Tukee Tatas, who participate in the 3-Day Walk together each year.
Nicholl will complete the 3-Day Walk in September in Seattle, marking her 10th year to participate in the event.
"There have been so many survivors that have reminded me that you can live with this disease and you can move forward. You can do OK. There is hope," Nicholl said. "I keep going back because it gives me something to work toward, and I continue to train and raise money. You just have to keep going."
The Honorary Bat Girl program was introduced in 2009 to raise additional awareness and support for the annual "Going to Bat Against Breast Cancer" initiative celebrated on Mother's Day. Thousands of unique testimonials have been submitted and more than 2 million fan votes have been cast. Going to Bat Against Breast Cancer is a Major League Baseball initiative supported by MLB charitable partners, Stand Up To Cancer and Susan G. Komen.
Jesse Sanchez is a national reporter for MLB.com. Follow him on Twitter @JesseSanchezMLB. This story was not subject to the approval of Major League Baseball or its clubs.