Odorizzi shakes off flu to give quality outing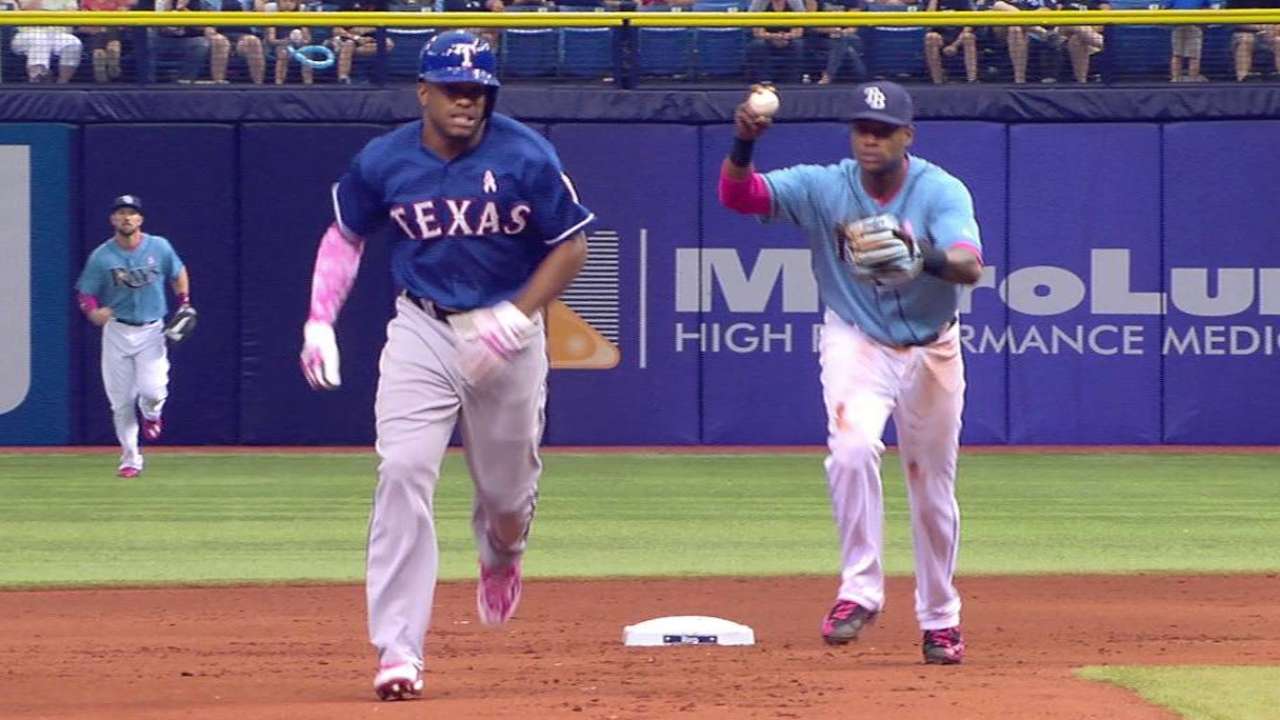 ST. PETERSBURG -- Jake Odorizzi fought the flu this week in advance of successfully getting after the Rangers on Sunday afternoon.
The Rays right-hander had to have his scheduled Saturday start pushed back a day due to the after-effect of the bug that grabbed him this past week.
Any effects of his illness were not evident when Odorizzi posted his fifth quality start of the season en route to a no-decision in the Rays' 2-1 loss at Tropicana Field.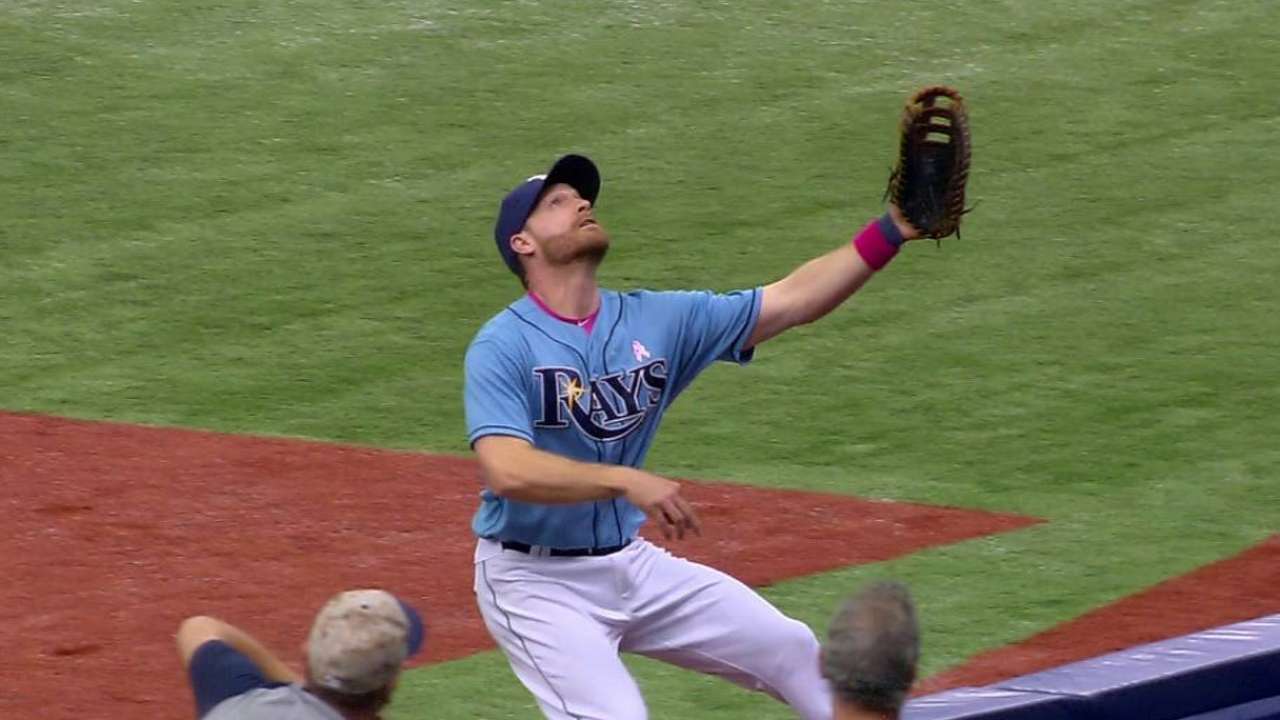 "I felt better, but I ... tried to give us as many innings as possible with what I had," Odorizzi said. It was a tough one, but I was able to get through it and the defense really helped me out. I was just trying to pitch to contact to get as many outs as I could as quick as I could.
"...[Did not feel] the greatest, but good enough to throw. The team needed me, and I wanted to go out there and not let anyone down. The bullpen would have been running thin if I had missed this start."
Odorizzi allowed one earned run on seven hits while striking out seven in 6 2/3 innings to lower his ERA to 2.09. Adrian Beltre's third home run of the season, a solo shot in the fourth, was all the Rangers could muster against Odorizzi.
"It was a 2-0 cutter," Odorizzi said. "It's something I throw all the time. It's, just, he hit it well. And he didn't try to do too much with it. And he hit it out."
Beltre's home run snapped Odorizzi's homerless streak at a career-high 44 2/3 innings.
Rays manager Kevin Cash complimented Odorizzi on a gutsy outing.
"We didn't really know what to expect, how he would feel," Cash said. "You wake up one morning, we've got a couple of guys who are battling not getting good sleep at night, and we were very much watching what he was doing and how he was going about it between innings.
"Other than the look on his face and a couple of mound visits, you really couldn't tell he was under the weather. And that's a credit to him and the way he commands the baseball."
Bill Chastain is a reporter for MLB.com. This story was not subject to the approval of Major League Baseball or its clubs.