Seattle weighs options for Wednesday's starter
McClendon could shift staff to get better matchup with Padres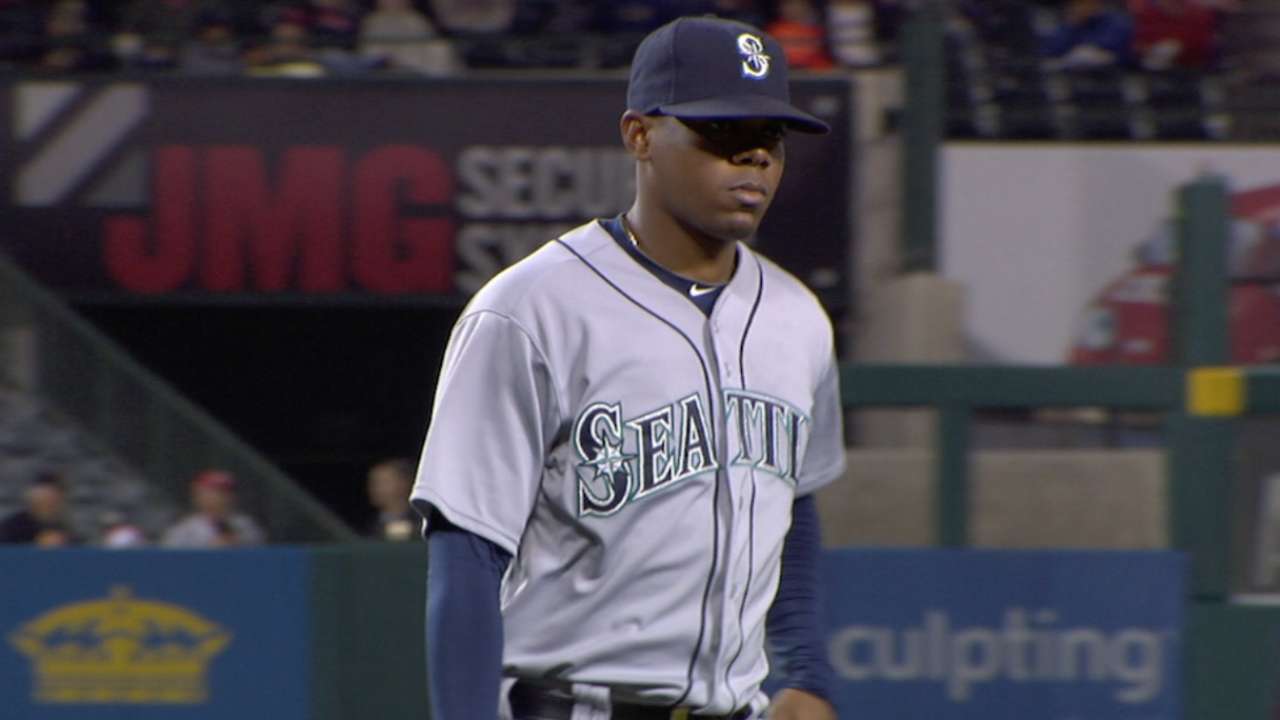 SEATTLE -- The Mariners have removed Roenis Elias as the announced starter for Wednesday's game against San Diego. Manager Lloyd McClendon didn't rule out the possibility the left-hander would make the start, though.
McClendon said the decision to weigh different options stems from the Padres' ability to hit left-handers well. Lefty James Paxton is scheduled to start Tuesday, the first of the two-game Interleague series.
"I think the only reason we have the option to do this is because of the off-days," McClendon said. "I can move it around and try to get the best matchup, who we think is possible to give us the best chance to win ball games. I'm not saying Elias won't pitch, I'm saying I haven't made up my mind."
Elias has made three starts since the Mariners recalled him from Triple-A Tacoma on April 26. He is 0-1 with a 3.86 ERA in those starts, but McClendon has liked what he's seen from the southpaw.
"Elias has had three starts and deserved to win all three," McClendon said. "We just didn't support him."
Josh Liebeskind is a contributor to MLB.com. This story was not subject to the approval of Major League Baseball or its clubs.