Cron gets chance to play first base on Sunday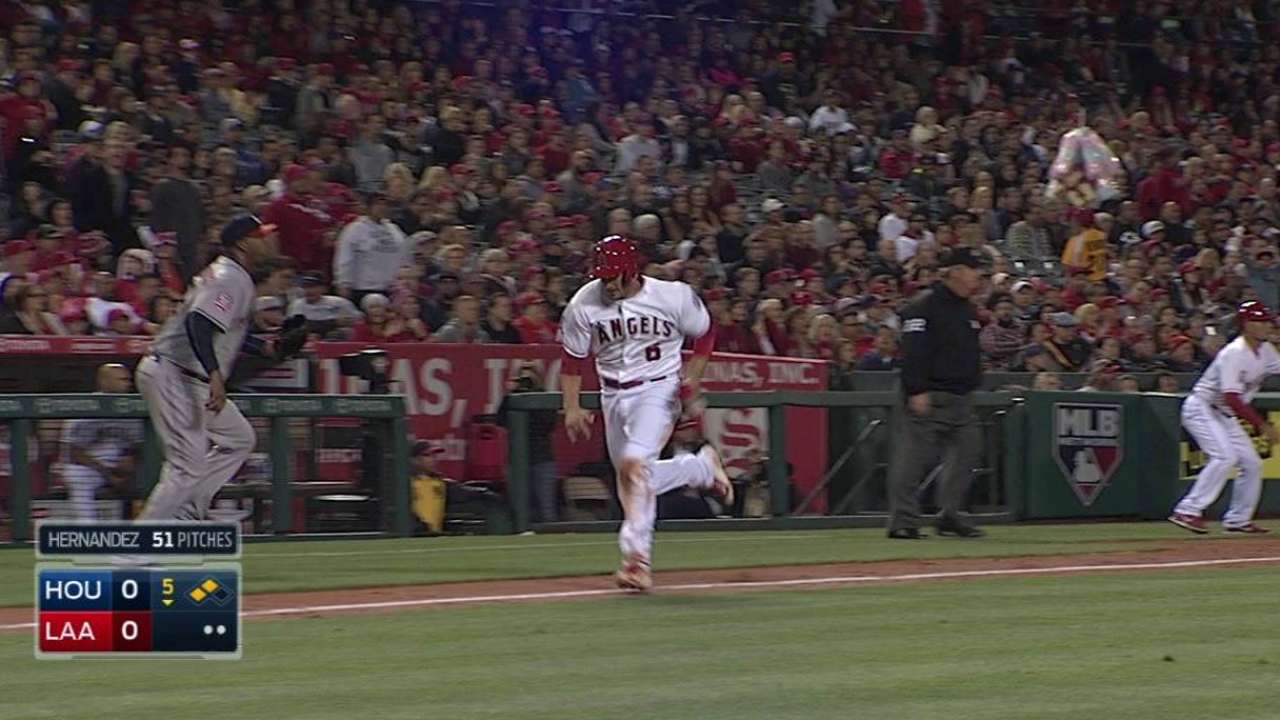 ANAHEIM -- C.J. Cron started at first base for the Angels against the Astros on Sunday, just his sixth start there in the club's first 32 games.

"When you're used to playing a position, it's an adjustment," said Cron, who has been the designated hitter in 17 games. "I'm still looking for something to do that works for me between my at-bats."

It's unusual for a team to have a 25-year-old designated hitter, which is how Cron has mostly been deployed since he came up last year. He made 33 starts at DH and 29 at first for the Angels in 2014

But there are mitigating circumstances, namely the presence of a Hall-of-Fame-bound, Gold-Glove quality first baseman in Albert Pujols, who still prefers to play defensively on most days.

So, when manager Mike Scioscia gives Pujols a DH day, as he did Sunday, Cron said he relishes the opportunity to put on the glove and play first base. It's a family tradition: His father, Chris, was also a first baseman, and also made his Major League debut for the Angels, in 1991. The elder Cron is the D-backs' minor-league hitting coordinator.

"I understand the situation," said the younger Cron, the Angels' 2011 First-Round pick. He played 261 of his 346 minor-league games at first, where he starred for the University of Utah. "Again, it's on me to find the right way to adjust to it [DH]. I started working on it last year."
Earl Bloom is a contributor to MLB.com. This story was not subject to the approval of Major League Baseball or its clubs.