Maddon content with Russell in No. 9 spot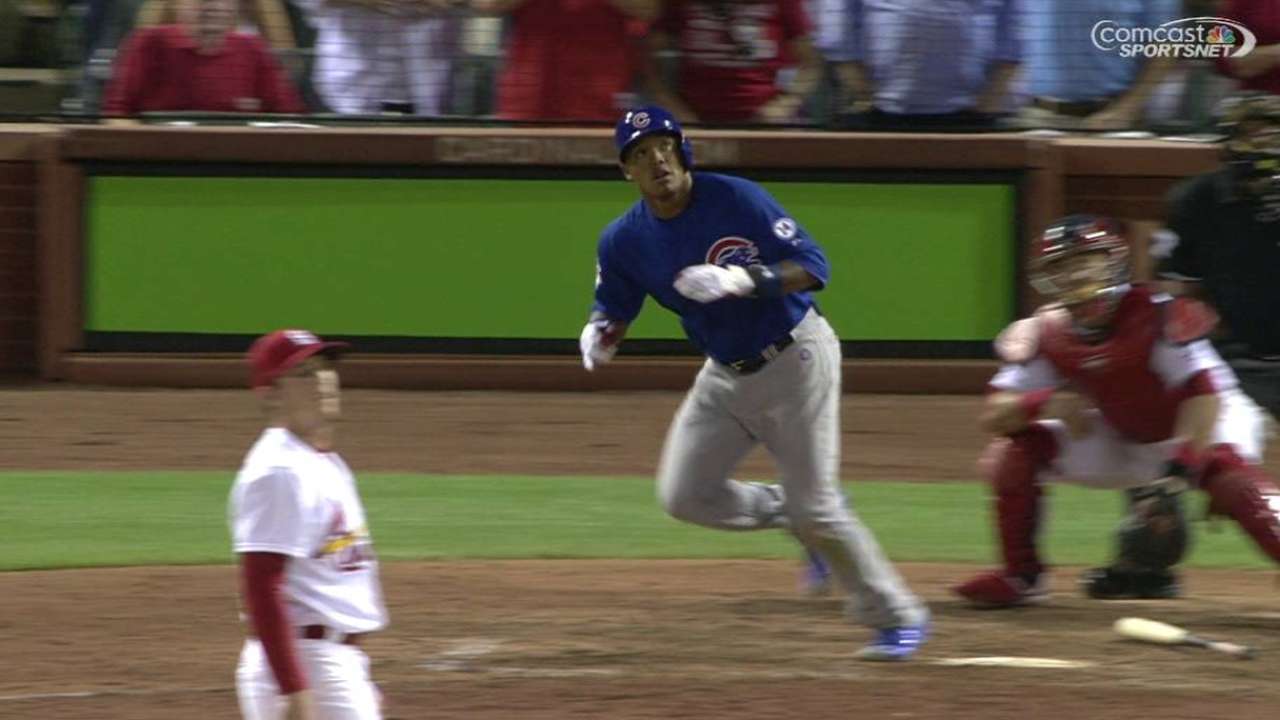 MILWAUKEE -- Cubs manager Joe Maddon has no plans to move hot-hitting Addison Russell out of the No. 9 spot in the lineup.
The rookie second baseman extended his hitting streak to 12 games with a first-inning single in Saturday's 12-4 loss to the Brewers at Miller Park.
It is the longest hitting streak by a Cubs rookie since Mike Fontenot's 12-game streak in 2007. According to research by the Elias Sports Bureau, Russell also is the first National League player to have a 12-game hitting streak or better exclusively out of the No. 9 spot since Pittsburgh pitcher Wilbur Cooper had a 16-game streak as the ninth hitter in 1924.
And, what was good enough for Cooper apparently is good enough for Russell, who is the Cubs' No. 2 prospect.
"Here's what you have to understand about him hitting ninth," Maddon said. "He's not going to see any better pitches than he's going to see hitting ninth. Now, I don't want to put him in the one-hole or the two-hole right now. I don't want to lay that on him. So, if you put him seventh, or put him eighth and put the pitcher ninth, he's going to see a less quality of a pitch.
"Part of the whole game plan in my mind's eye is that hitting him ninth is two-fold -- to be the second leadoff hitter in a sense with a lot less pressure on you. No. 2, the potential to see better pitches because one, two and three are hitting behind you."
Maddon admits the strategy contradicts what some consider conventional baseball thinking.
"This is a young player we're trying to break in right now, and I'm trying to optimize his opportunities," Maddon said. "And I think by him hitting ninth -- the only stigma attached to that is the fat little kid that used to play right field and hit ninth on the playground. That's where the stigma's attached to it. It's nothing to do with here.
"The batting order is a circular situation. It's not the Columbus batting order that falls off the face of the earth. This thing keeps coming around and around and around. And with that, by him hitting ninth, he's going to see better stuff to hit."
Jim Hoehn is a contributor to MLB.com. This story was not subject to the approval of Major League Baseball or its clubs.