Rays honored to play in pink on Mother's Day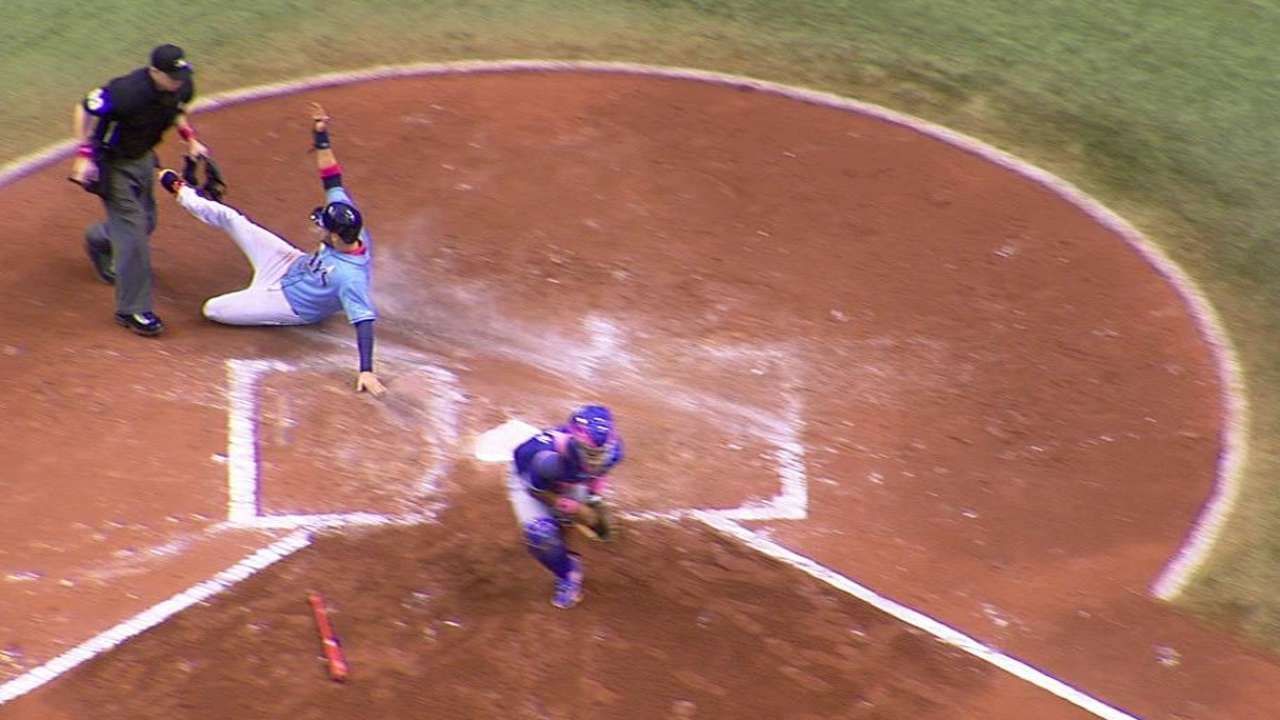 ST. PETERSBURG -- Rays players and on-field personnel were pretty in pink on Sunday in honor of Mother's Day and to bring awareness to breast cancer.
In addition to wearing the symblic pink ribbon on their uniforms, players and on-field personnel wore just about anything pink they could get their hands on including shoes, gloves and sleeves. And, as usual, when players stepped to the plate, they held pink lumber in their hands.
"I think it's awesome," Steven Souza Jr. said. "I think paying respect to your mom is huge and to have a specail day where the world can see that you value what your mom did for you means a lot."
Brandon Guyer said, "It means a lot to participate in this."
"A lot of us wouldn't be where we are today without our mother's love and care and everything," Guyer said. "Just good to be able to go out and show our appreciation for them by wearing a lot of pink.
"Batting gloves, arm sleeves, wristbands. Definitely glad to go out and show our pink today."
Kevin Kiermaier's mother, Chris, was in the stands on Sunday as his mother, father, younger brother and his girlfriend made the 16-hour drive from Fort Wayne, Ind.
"Really cool to have her down here," Kiermaier said. "This is her first time coming down here to The Trop. Really excited to spend Mother's Day with her and my little brother's birthday is the 11th, which is Monday. They're just very happy to be down here. They're staying with me."
Rays players recognize the symbolic connection to breast cancer awareness and wearing pink.
"It's just cool to stand for people," Souza said. "I just know that any time you're going through a struggle -- I'll never know what it means to have that at this point -- but to stand and say we support you and encourage you. Hopefully we can do a little bit for breast cancer."
Added Guyer: "There's so many people affected by breast cancer, if this can bring awareness and do anything to help. That's what we're going for."
Bill Chastain is a reporter for MLB.com. This story was not subject to the approval of Major League Baseball or its clubs.