Mariners finally grab (somewhat) comfortable win
'It's been stressful,' McClendon says of Seattle's 14 1-run games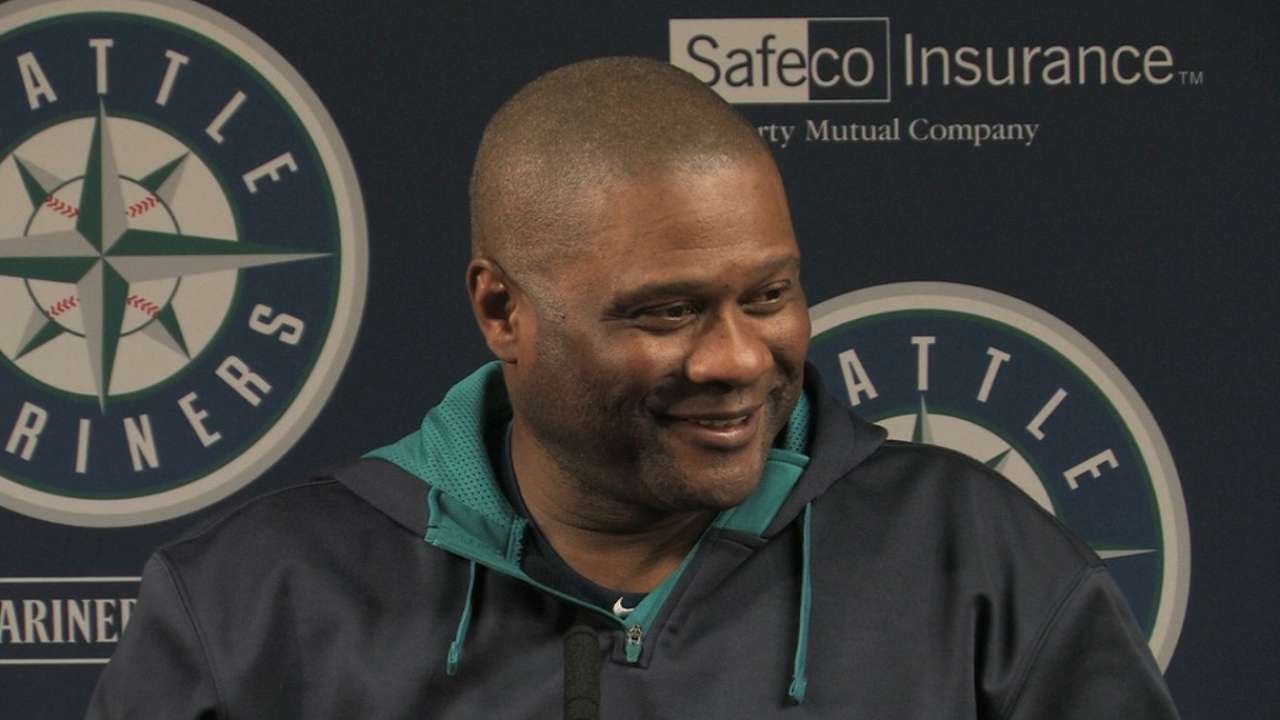 SEATTLE -- Lloyd McClendon had to be ready for this, even if he didn't admit it right away.
His Mariners team had won 12 games prior to its 7-2 defeat of the Oakland A's on Saturday night, but none of them had come by more than three runs. Leading into Saturday's game, Seattle was leading the Major Leagues with 14 games (out of 29) decided by one run, and seven of its last eight, and eight of its last 10, were decided by one run.
So scoring three times in the first two innings to take a 3-0 lead and stretching the lead to 6-1 by the beginning of the seventh inning had to have been a welcomed change for a team that has been grinding through most innings this season.
McClendon, who notched his 100th victory as Mariners manager, was asked if he could breathe just a bit easier watching his team cruise home by a five-spot.
"Why?" he asked an inquiring reporter with a wry smile. "Were you relaxed?"
He relented a bit after the opening line, admitting that the early going has tested the team's resolve.
"It really has," McClendon said. "It's been stressful in a lot of ways. You like to blow a game out, but it just hasn't happened to this point. But I'm glad you were relaxed."
Things do seem a tad different since the Mariners have come home on the heels of two walk-off losses in Anaheim. On Friday night, they were the ones delivering the walk-off, with a Logan Morrison homer beating the A's in the 11th inning. On Saturday, they were the ones taking advantage of the other team's miscues. The A's made four errors and it led to the five-run differential.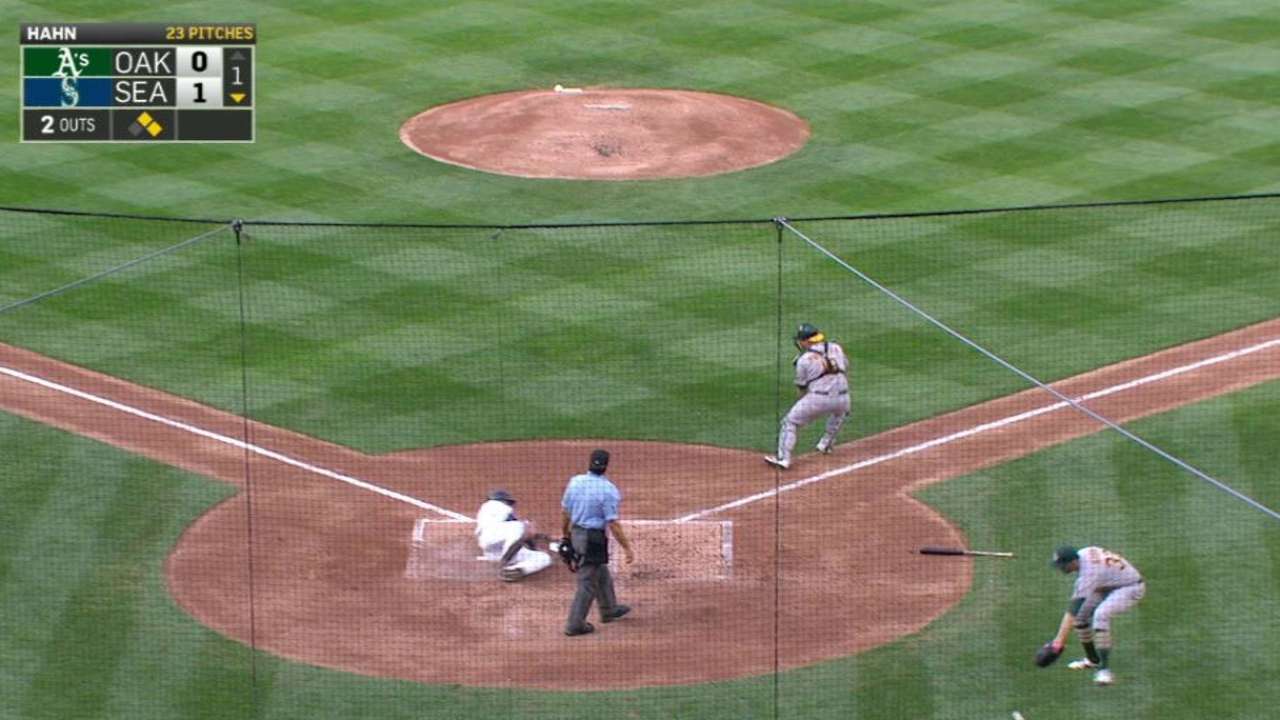 "I feel like we've got a great team, the best in the division," Morrison said. "We just have to … stay healthy and keep going."
After the game, the team waited for McClendon in the clubhouse and feted his triple-digit-win accomplishment with an impromptu beer shower. McClendon, once again, had a bigger picture in mind.
"Win [No.] 100," he said without emotion when asked about it by the media.
"I'll talk to you when I get win 1,000."
Doug Miller is a reporter for MLB.com. Follow him on Twitter @DougMillerMLB. This story was not subject to the approval of Major League Baseball or its clubs.