Mariners Happ-y with newest addition to rotation
Seattle lefty improves to 3-1, strikes out 8 in win over A's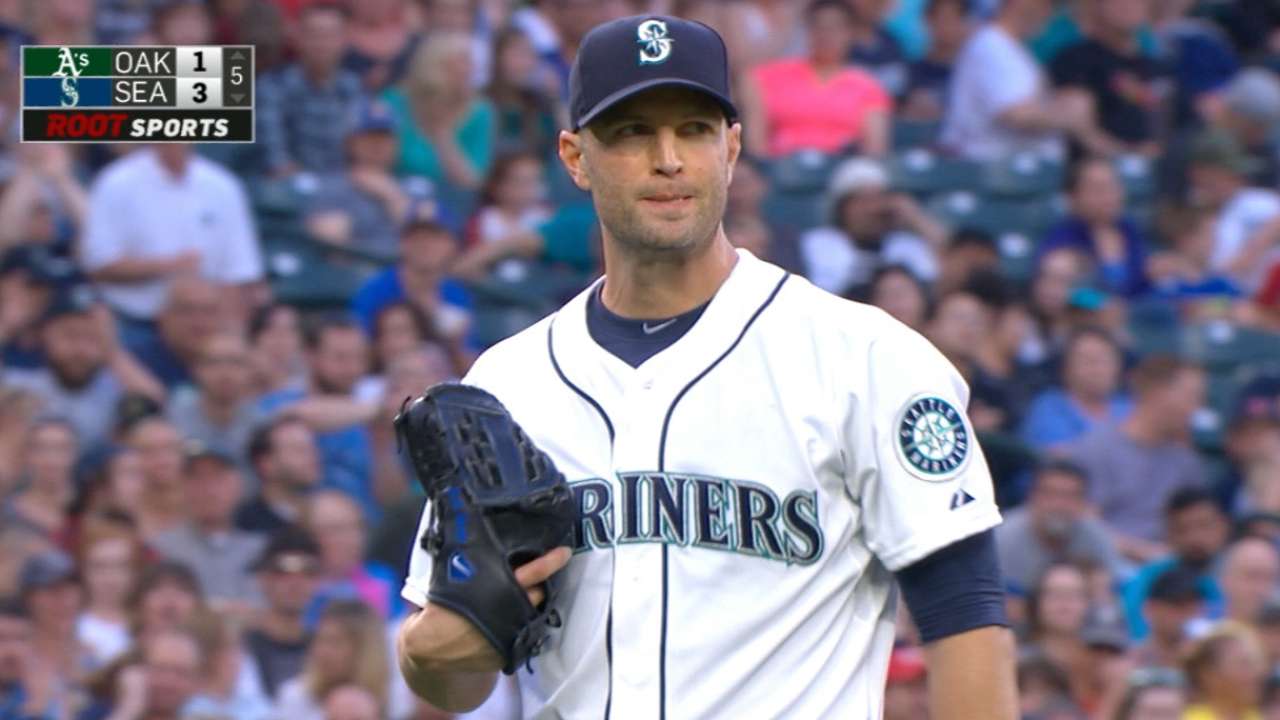 SEATTLE -- Where would the Mariners be without J.A. Happ?
It's a question that's been asked before in the past few weeks. The left-hander, who also happens to be the newest member of the team's starting staff, has been a rock of the rotation, along with ace Felix Hernandez, and one of the reasons the team doesn't have a record worse than its current 13-17.
Oh, and Happ also happens to be one of the main reasons Seattle won its 13th game of the year over Oakland, 7-2, on Saturday evening.
The veteran southpaw wasn't stellar, but he was resilient and good enough when he had to be. He threw 93 pitches in five innings, but he only gave up one run on four hits and struck out eight while walking two and throwing a wild pitch. The most important part, once again, was that he did what he had to do to help his team come out victorious, he rebounded from his worst outing of the season in his previous start, and he improved his season record to 3-1.
Happ was pulled after walking two batters and giving up an RBI single in the fifth. Manager Lloyd McClendon, as usual, was thinking more about the big picture while making the move.
"He's been outstanding," McClendon said. "It was a tough decision to take him out after five today, but the pitch count was so high. You have to manage a season. That's what I told him and he was a little disappointed, but he's been outstanding. He's done a tremendous job for us."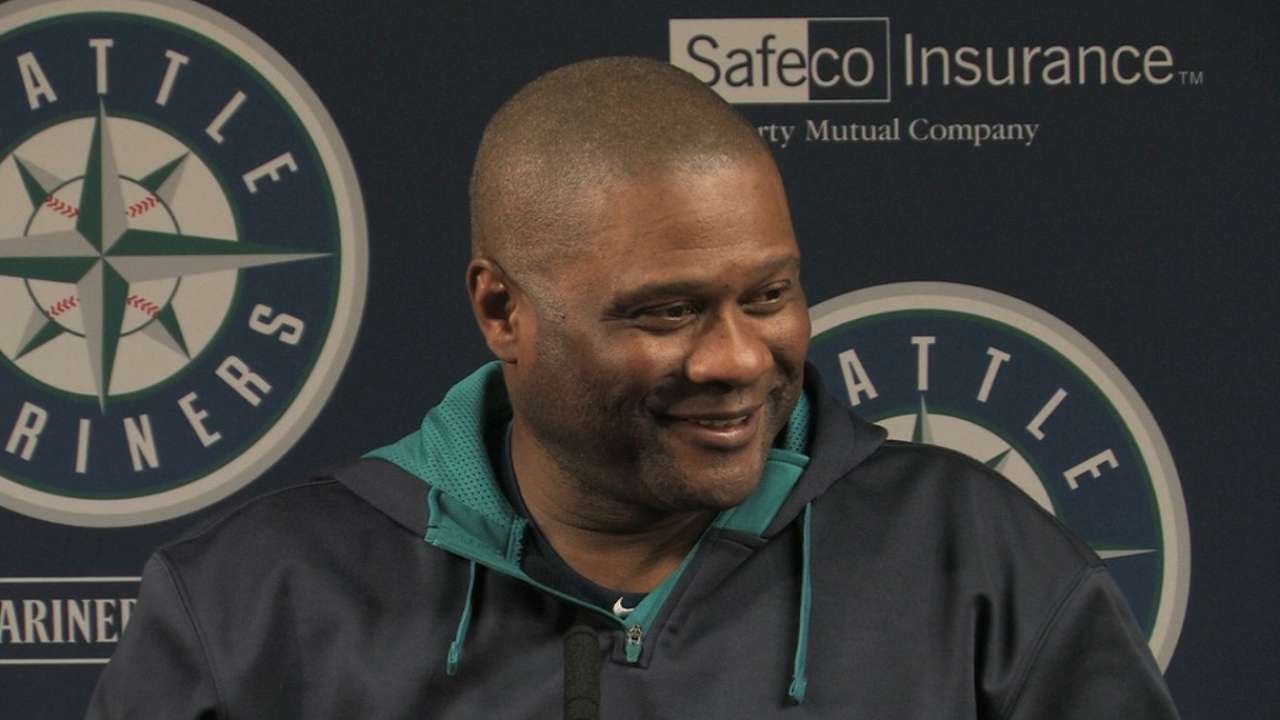 Happ said he understood, and he admitted that he was thinking big-picture, too. After he said two bad changeups led to him giving up six runs in six innings in his last start at Houston on May 3, he improved on Saturday in several areas.
"My fastball was better, location was better, and I think I got ahead a little better," Happ said. "It was definitely a battle for five innings. … I think I was a little more consistent down in the zone today."
And getting early run support -- the Mariners led 3-0 after two innings -- never hurts.
"It was great to get two and then one and early in the game have a three-run lead is awesome," Happ said. "And we stayed on them. It was great to see from our guys."
And those guys like what they've seen from the new guy.
"He's been awesome," infielder Brad Miller said of Happ. "Another start where he went out there and was solid for us. Any time you have guys like him and Felix [Hernandez] back to back that can give you a good start, it lets everybody catch up and it can really help you."
Doug Miller is a reporter for MLB.com. Follow him on Twitter @DougMillerMLB. This story was not subject to the approval of Major League Baseball or its clubs.