ICYMI: Padres guarantee split after extra-inning affair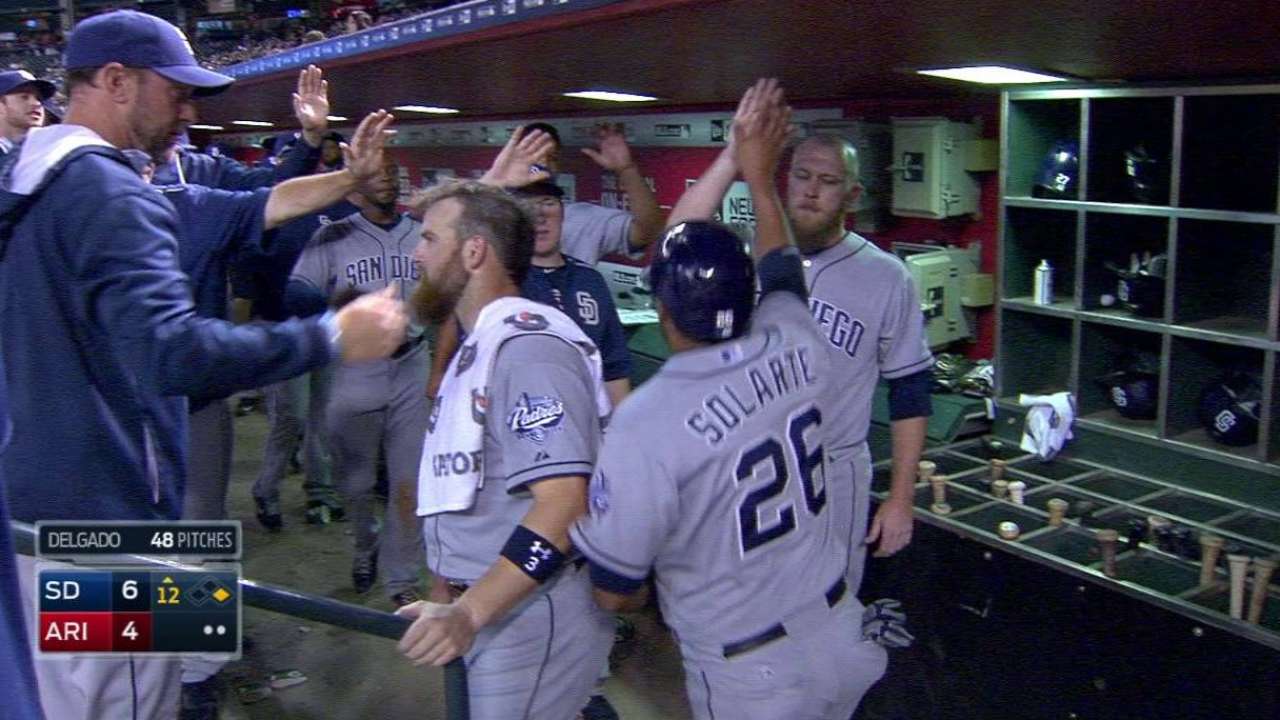 Bill Center, longtime sportswriter for U-T San Diego, is an employee of the Padres.
Whether it takes 9 innings or 19 innings, a win is still a win on the road. Such was evident as the Padres played in an exciting "overtime" game and guaranteed a series split against the Diamondbacks with a 12-inning victory at Chase Field on Saturday night.
In spite of a rare miscue by the bullpen late in the game, the Friars bounced back for a 6-4 victory after some timely hitting and late-inning heroics by a few key players. Although starter Tyson Ross didn't factor into the final decision of the game, he still earned a quality start and kept the D-backs at bay after surrendering only two earned runs while striking out six in six innings pitched.
Meanwhile, outfielder Justin Upton and infielder Alexi Amarista dealt the deciding blows in the top of the 12th for the Friars, giving the Padres' bullpen a chance to get the "W." So in case you missed it, here are some stories and highlights you may not have seen on Saturday:
Padres postgame recap on MLB.com: Upton's homer powers Padres in 12 innings
Ross stays sharp in quality start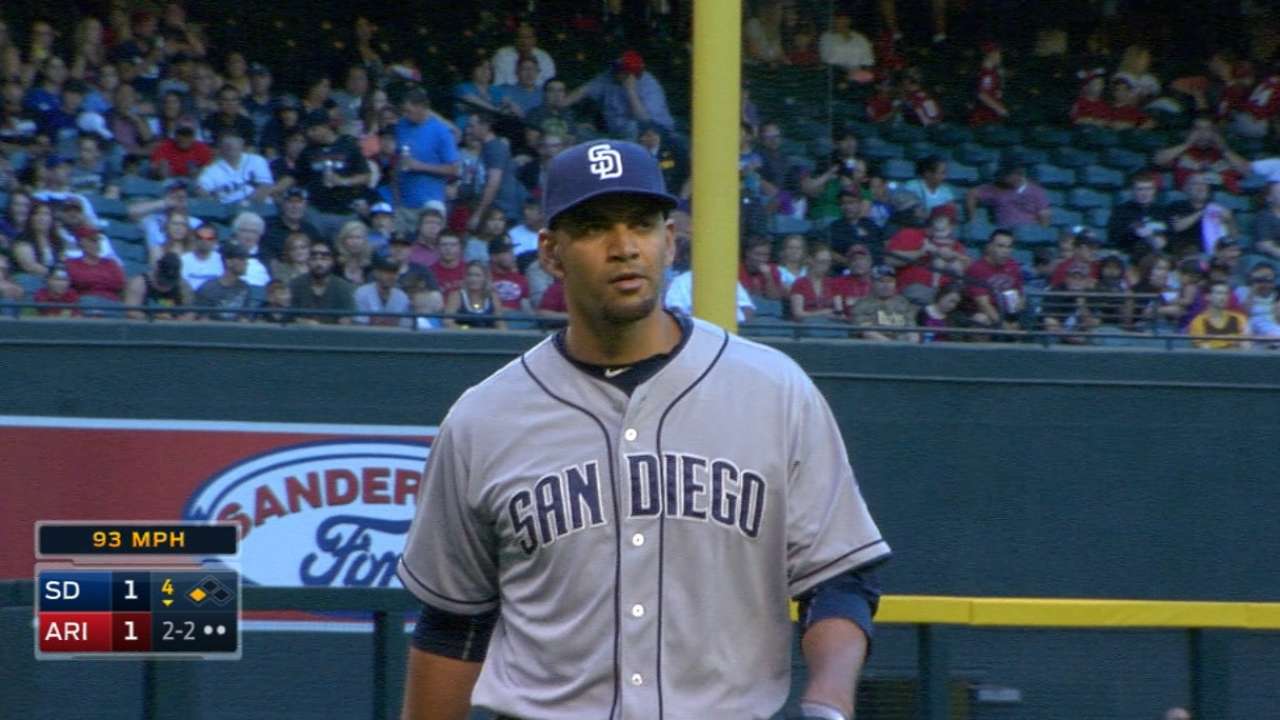 Gyorko flashes leather to save the game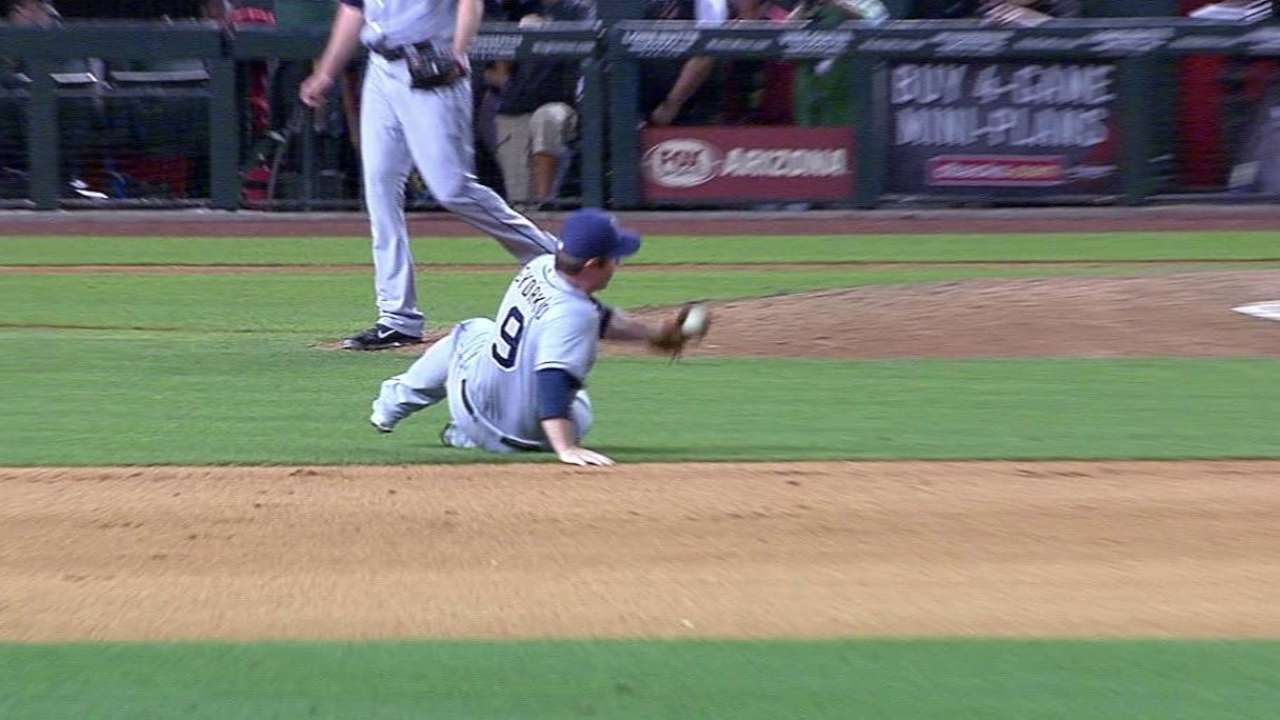 Upton's solo drive deals decisive blow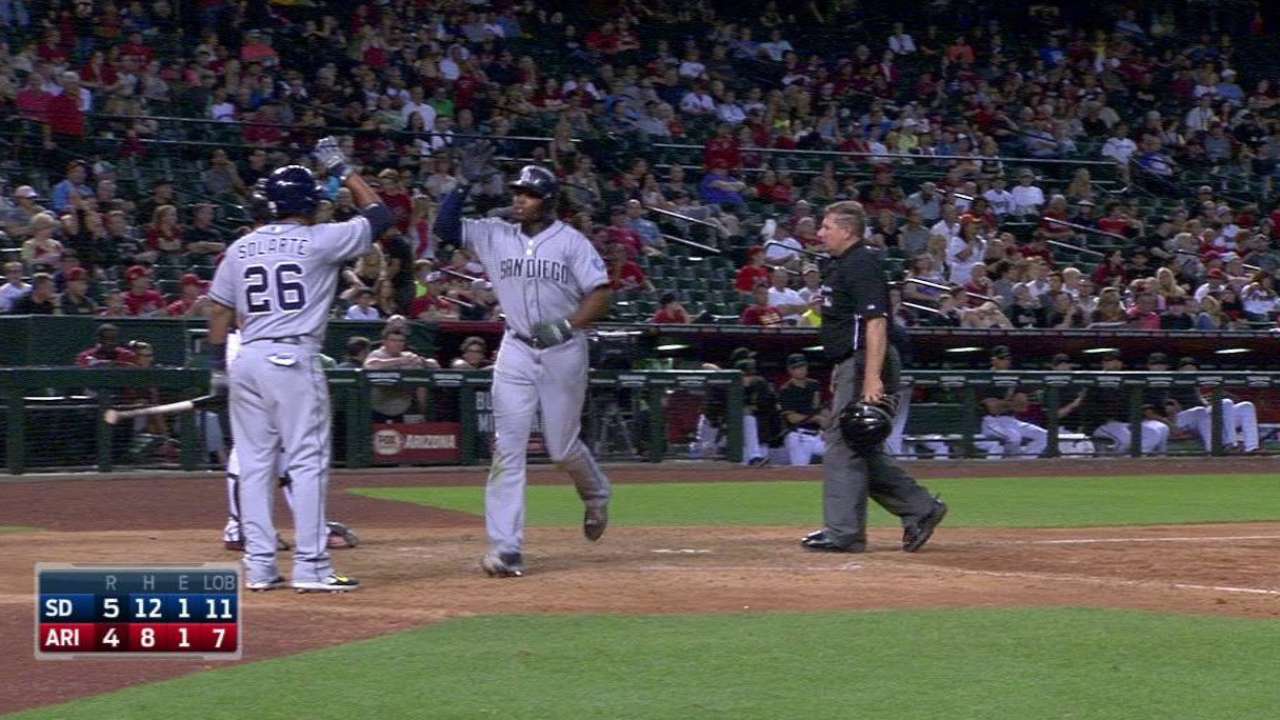 Another "win for Gwynn" -- Forever and always, Mr. Padre: Tony Gwynn remembered on 55th birthday
Deck and Co. leave the park again and again: Prospects Decker, Turner, Renfroe power up
Black says Myers on first and Venable/Almonte are in center, but Melvin Upton is coming ...
Game Notes @ ARI (05.09) Ross Saddled to Uneven Series in Friars' Favor
And once again, looking forward:
Friar Forecast: Padres preview for series finale in Arizona