Brewers' offense starting to come to life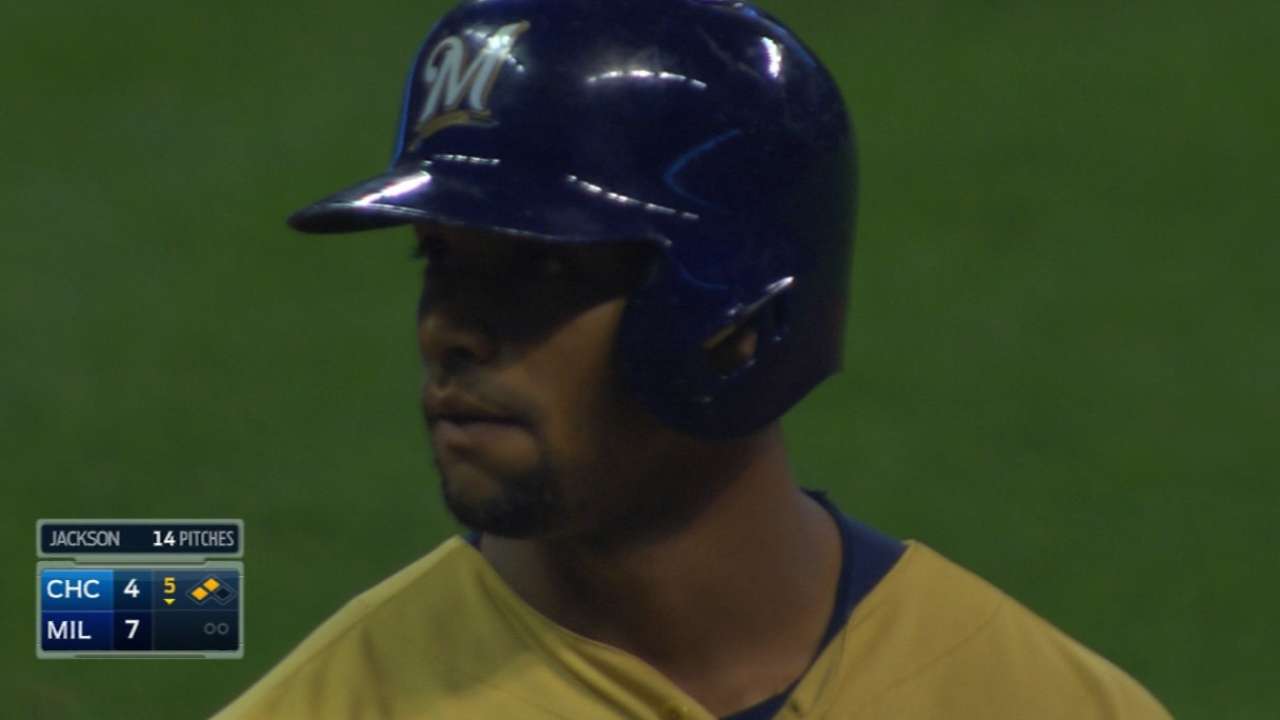 MILWAUKEE -- Just like he did as a player, new Brewers manager Craig Counsell resisted the urge to get giddy in the wake of his team's biggest night at the plate this season.
"It's one game," Counsell cautioned after a 12-4 win over the Cubs at Miller Park. "We broke out offensively, which is a good thing. A lot of guys had big nights offensively, but to me, it's more that we have hitters starting to show signs of being the hitters they are. Like Khris Davis. That's what's going to carry on longer than one win."
Davis had three more hits and three more RBIs, building on an equally explosive performance against the Cubs 24 hours earlier. Gerardo Parra hit his first home run of the season and finished with four RBIs. Jason Rogers capped a five-run fifth inning with a pinch-hit, three-run home run, the first of his career in his 35th plate appearance.
By the end of the fifth, the Brewers had exceeded their season-high for runs (10, against the Reds on April 21). By the end of the game, they were 5-for-9 with runners in scoring position, continuing a 13-game stretch in which they're batting .382 (34-for-89) in those situations, raising their overall average in the clutch from .203 to .280.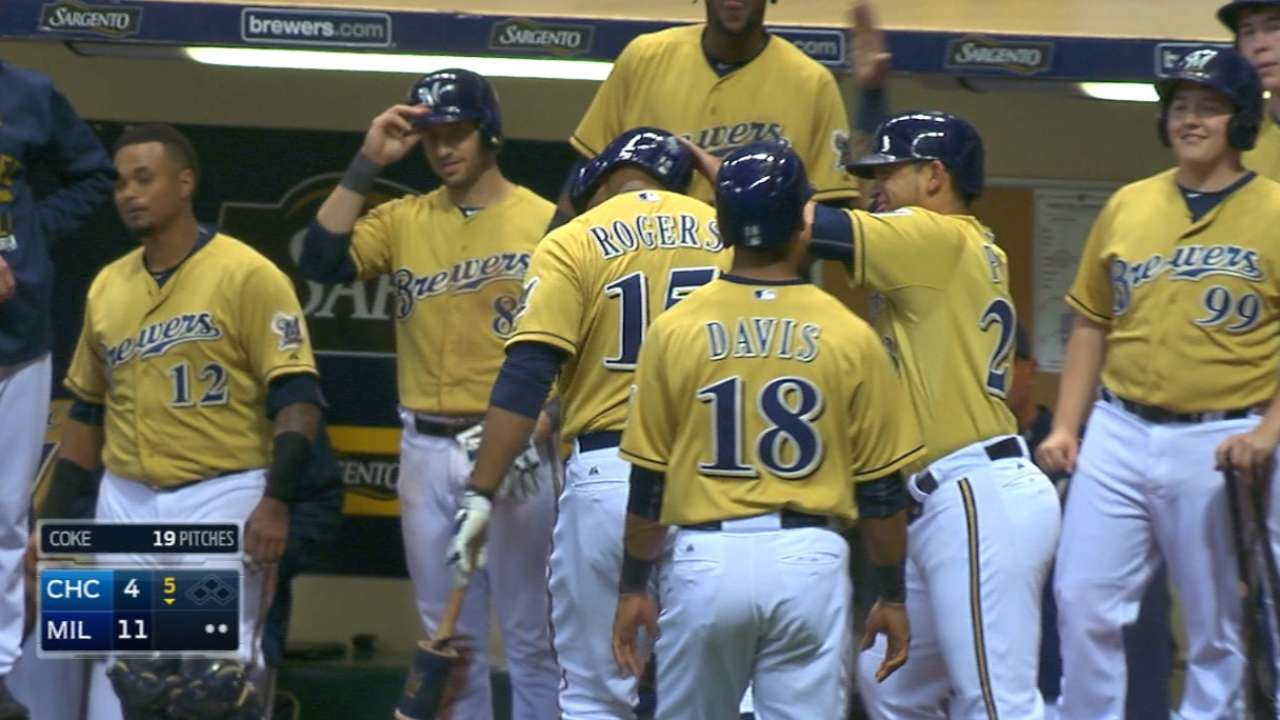 "We showed flashes of it in Spring Training," Davis said. "Now that it is pulling up during the season, it feels great."
Davis has been leading the way this weekend. With his 3-for-3 night Saturday, he has seven hits, four extra base hits, and six RBIs in the first two games of a series he entered 0-for-17.
"It seems like he flipped the switch and it's pretty good right now," Counsell said. "The key to being a good hitter is extending the long streaks and shortening the tough streaks. It's a challenge for every hitter. But when Khris gets locked in, it's damaging. It's extra-base hits, he's driving in runs, he's scoring runs. You want him to be aggressive up there like he was tonight."
That was the case in the third inning, when Davis got a green light to swing in a 3-and-0 count against Cubs left-hander Travis Wood with one out and the bases loaded. He doubled to left field for two runs; Ryan Braun was sent back to third base when the baseball bounced over the fence for a ground-rule double.
"I'm not here to take pitches," Davis said. "I'm here to swing at them."
The same went for Rogers in the fifth. Batting in place of Brewers starter Kyle Lohse, he hit a Phil Coke pitch for a three-run home run and an 11-4 lead. Rogers referred to the moment as "surreal."
He was one of two rookies to log career home run No. 1 on Saturday night at Miller Park. The other was a Cubs infielder named Kris Bryant.
"I was thinking when he hit his first, I was wondering, 'Hey, what if I hit my first tonight?'" Rogers said. "It was pretty cool."
Adam McCalvy is a reporter for MLB.com. Follow him on Twitter at @AdamMcCalvy. This story was not subject to the approval of Major League Baseball or its clubs.