Lagares busts slump with well-timed home run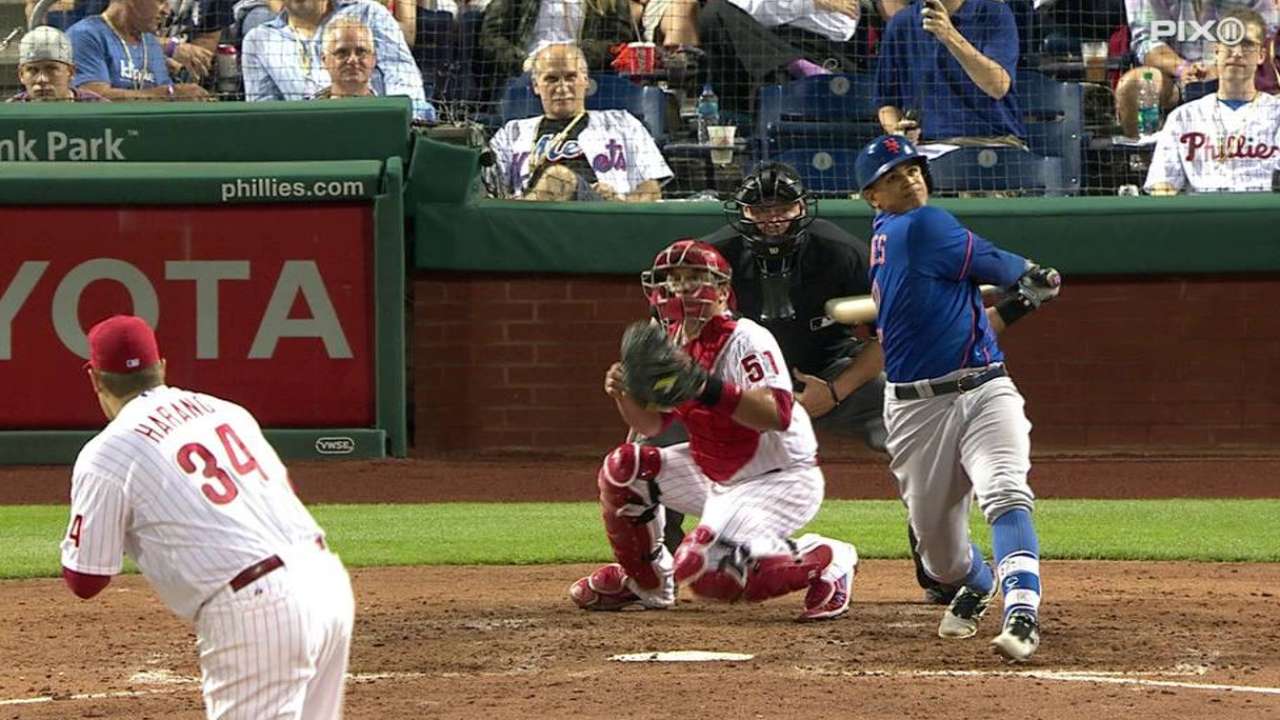 PHILADELPHIA -- Mets center fielder Juan Lagares had been in a hitless funk over the last three games. That's part of the ups and downs of baseball, but it's also a facet of the game Lagares hadn't faced recently. It was his longest hitless streak since last July.
Down by a run with one out in the seventh Saturday night, the object was to find a pitch to hit. When Phillies starter Aaron Harang left a fastball up, Lagares broke an 0-for-16 slump in style with his first home run of the year.
The two-run shot carried the Mets to a 3-2 win over the Phillies at Citizens Bank Park and set up a rubber match in the three-game series on Sunday afternoon.
"It was a little struggle the last couple games," said Lagares, who has hit .344 (44-for-128) in 37 games against the Phillies in his career. "I went out there looking for a good pitch to hit, and I hit it out.
"I've been hitting the ball hard to people. I just come here positive every day and keep fighting."
Michael Radano is a contributor to MLB.com. This story was not subject to the approval of Major League Baseball or its clubs.