Teheran follows best start of year with worst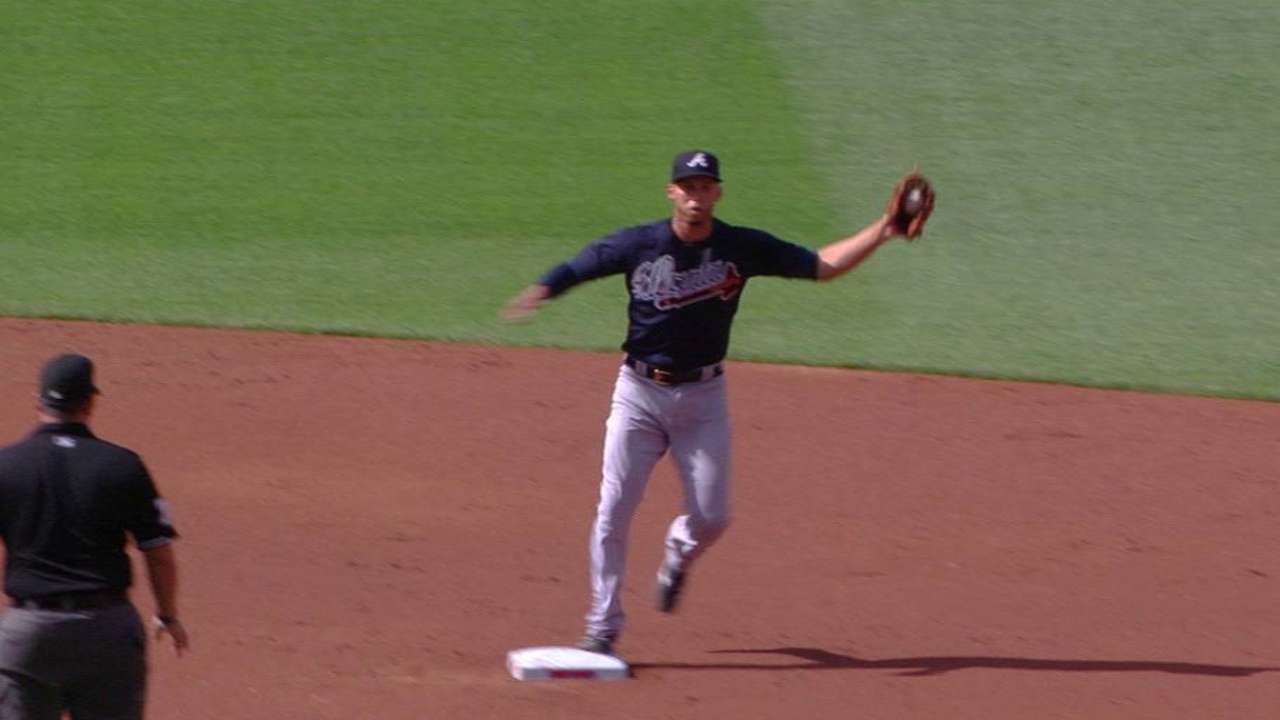 WASHINGTON -- Fresh off his best start of the season, the Braves' Julio Teheran looked forward to building off the outing Saturday against the Nationals.
Instead, the right-hander threw five innings and allowed a season-high six earned runs and 10 hits as the Nationals beat the Braves, 8-6, on a walk-off home run from Bryce Harper.
"I feel that I was executing pitches," said Teheran, who allowed three runs and four hits in both the second and fifth innings. He went six scoreless frames in his previous outing Sunday against the Reds.
Nationals catcher Jose Lobaton hit a two-run homer in the second, while first baseman Ryan Zimmerman hit a three-run blast in the fifth.
All nine Nationals had at least one hit against Teheran, led by Lobaton, who is now 7-for-13 lifetime (.538) against the 24-year-old.
"I was making pitches, and obviously they're very hot right now," Teheran said. "They're having good at-bats against us, and there were two mistakes I made in those two innings and they cost us a couple of runs."
Teheran left the game with Atlanta trailing 6-1, but he took a no-decision thanks to a late Braves rally. Teheran remains 3-1 on the season while his ERA rose to 4.74.
"It was a tough outing for him," said catcher Christian Bethancourt.
"He made some really good pitches, he was getting the ball down, he was pounding the zone, and they were just hitting the ball. They've been hitting the ball really hot, and basically we can't do anything about it. We just have to keep executing pitches, stay positive, don't give up."
Ben Raby is a contributor to MLB.com. This story was not subject to the approval of Major League Baseball or its clubs.