Gwynn remembered on 55th birthday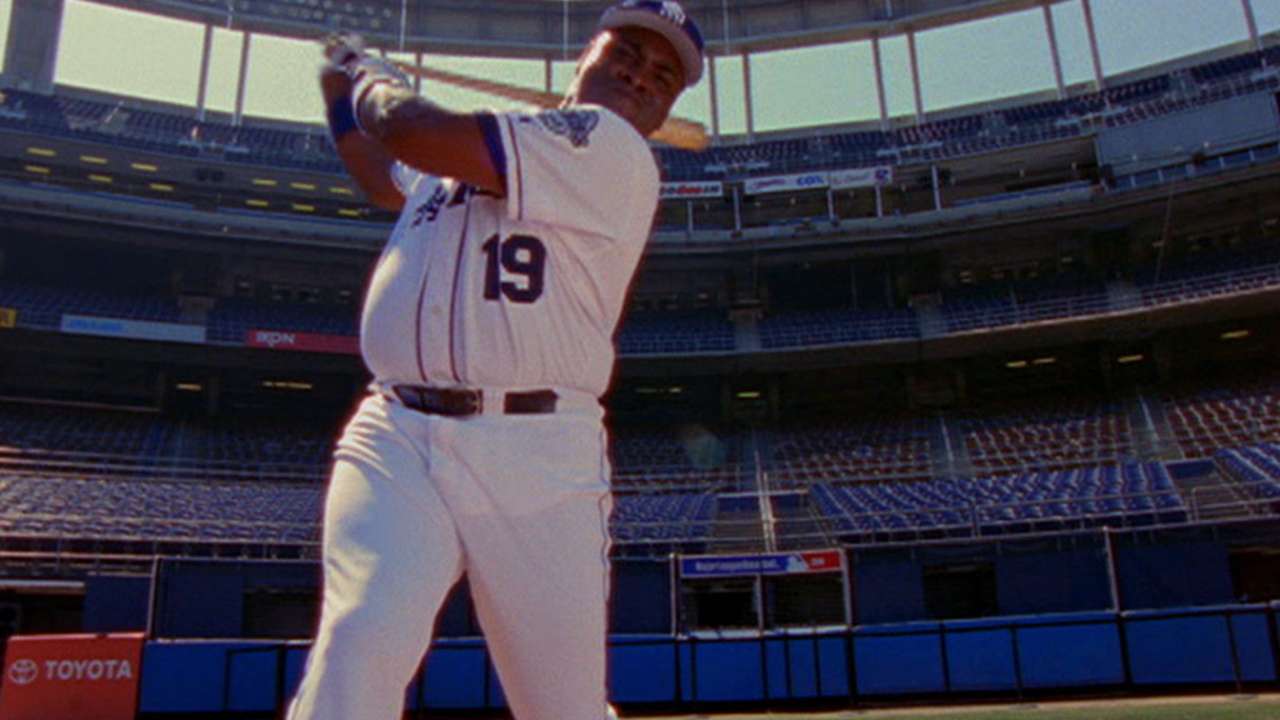 Bill Center, longtime sportswriter for U-T San Diego, is an employee of the Padres.
Several weeks ago, I happened to come across some notes I had written to myself four years ago after a talk with Tony Gwynn in the press box at Petco Park.
There was nothing earth-shaking or life-changing among those notes. Tony threw out a couple thoughts and ideas and we talked about a project we might collaborate on. We chatted almost daily and I'd routinely jot down a couple observations Tony would make.
What struck me about this round of notes was the tenor.
Tony was a man of action more than words. He didn't offer many philosophical thoughts. When we talked, he spoke of actions he'd like to see taken ... and not just in baseball.
When I looked at those notes, my memory took me back to that night. We rarely talked after games, but Tony stopped by this night as the cleanup crew was working below us. Naturally, I asked him what had kept him at the ballpark past my newspaper deadline.
He said a friend had asked him to talk to the son of another friend who was on the verge of making a "bad life choice." Tony had just spent an hour on the phone with a young man he didn't know -- offering to help him find a meaningful job if he stayed in school.
This was nothing new to Tony and Alicia Gwynn. Over the years, the Padres' first family had opened the doors of their Poway, Calif., home to many youth -- offering them a stable home and a shot at a better future. The Gwynns never made a big thing of their efforts.
"We work on small projects, helping here and there," said Gwynn. But the Gwynns changed lives.
As we talked, he looked on the workers below us and said two words that, for reasons I can't remember, I wrote down. "Menial labor," said Gwynn. Here, I paraphrase because I can't remember Tony's exact words.
Gwynn said people tend to look down at men and women performing menial labor. But he looked up to them.
"If you are willing to work like that to support your family, there is much more to you than people see on the surface," said Gwynn. "We should reward that kind of hard work rather than disrespect the people doing it."
As I looked at those old notes, it struck me that that was the true essence of Tony Gwynn.
Yes, he was a Hall of Fame baseball player, the best player in Padres history. But he was also one of the best persons in Padres history. Tony Gwynn cared as much for the men who cleaned the seats as the athletes who packed the fans into them. He loved the players he coached as much -- and probably more -- than the ones he joined in All-Star Games.
"We need to make small rights count as much as big things," Tony Gwynn once told me.
I really enjoyed watching Tony Gwynn, the Hall of Fame player. But I loved Tony Gwynn, the man.
Today is Tony Gwynn's 55th birthday. To me, he will live forever.
Happy Birthday, Tony!
FROM THE SCOREBOOK:
• Right-handed starter James Shields has a 4-0 record. But he isn't exactly dominating his starts. He surrendered four home runs Friday night in six innings. He has given up seven homers in his last two starts covering 11 1/3 innings. He has given up 11 home runs on the season in 42 1/3 innings. That's a home run just over every 3 2/3 innings. Last season, he went almost 10 innings between homers. Thirteen of the 23 runs he has allowed this season have come on home runs. And over his last two starts, Shields' ERA has jumped from 2.90 to 4.25.
• Wil Myers was 4-for-5 with a double and a homer in his Padres debut at first base Friday night. On the season, the Padres' first basemen -- Yonder Alonso, Yangervis Solarte and Myers -- have hit a combined .339 with a .421 on-base percentage. By position, those are the highest marks among the Padres -- the average being 59 points higher than the next-best position.
• Both Myers and center fielder Will Venable fell a segment short of becoming the first player in Padres history to hit for the cycle. As of last night, 360 Padres have missed the cycle by a hit. Myers was the 257th to fall a triple short. Venable was the 19th to miss by a double.
• Infielder Cory Spangenberg was 1-for-1 Friday night with four walks. In his last six starts, Spangenberg is 7-for-20 with a triple, five walks, two steals and five runs scored.