Cano shows signs of emerging from slump
Mariners second baseman urges patience after rough first month
SEATTLE -- Robinson Cano has slumped before. He started his Major League career in 2005 going 2-for-23 as a New York Yankee, in fact. He knows what it's like for a rabid fan base and media market to get impatient for the hot streak to arrive.
Maybe that's happening now for Cano.
The Mariners second baseman had five hits in his last 12 at-bats entering Saturday's game against Oakland, including a game-tying double in the seventh inning of Friday night's 4-3 win over the A's. He entered Saturday leading the American League with 11 doubles. But he's a veteran and a perennial All-Star, so he knows that his season statistics to date -- .263 batting average, .691 OPS, one home run, eight RBIs -- aren't cutting it for the skeptics.
Instead of dwelling on it, he urged some perspective.
"The way I look at it, you can't judge a guy just because of batting average," Cano said. "How many times -- not only with myself but guys around the league -- do you see guys hitting .230 or .250 [this early in the year], and they're crushing the ball right at guys? Especially with men in scoring position.
"But people love to criticize and say stuff. For me, I understand what it's all about. If you're not producing, it's not going to happen. I'm used to that. I know a lot of people are saying I'm not doing good, but we play 162 games. If I start putting up good numbers, everything will change. The last thing you want as a player is getting that stuff in your mind that you have to worry about what people say because you're not swinging good. You don't want things in your mind limiting you from playing at a high level."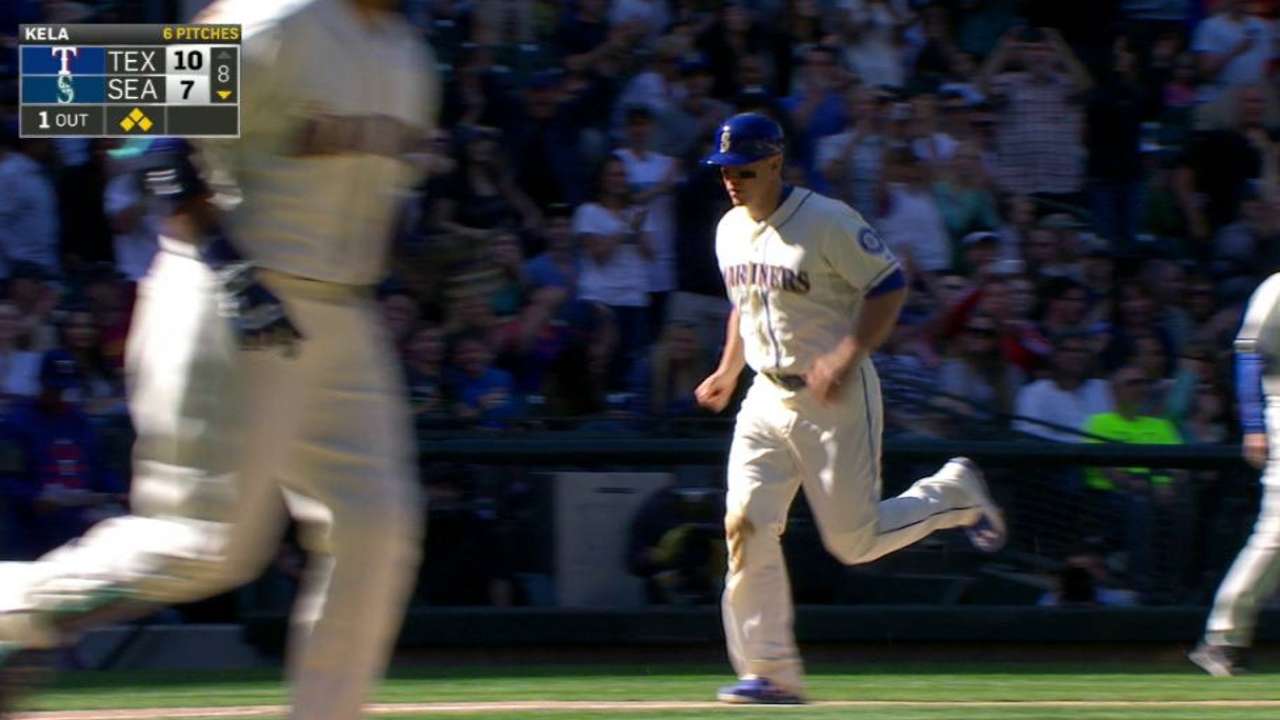 Mariners manager Lloyd McClendon said before Saturday's game that he doesn't worry about Cano too much but has emphasized the importance of the base on balls in Cano's offensive game. Cano has drawn seven walks and struck out 19 times this year in his first 126 plate appearances. Last year, he walked 61 times and struck out 68 times and had a season-ending on-base percentage of .382.
"He's a great player, but great players need love, too," McClendon said. "And attention. So from time to time, you have to give them little reminders as well. I think he's starting to swing the bat a lot better. Last night, he took a walk. He was more patient at the plate. He'd been going outside the zone a little too much. It was just a simple little reminder: 'Take your walks.' When he does that, he usually gets on a roll."
Doug Miller is a reporter for MLB.com. Follow him on Twitter @DougMillerMLB. This story was not subject to the approval of Major League Baseball or its clubs.