Bradley visits with local youth struck by liner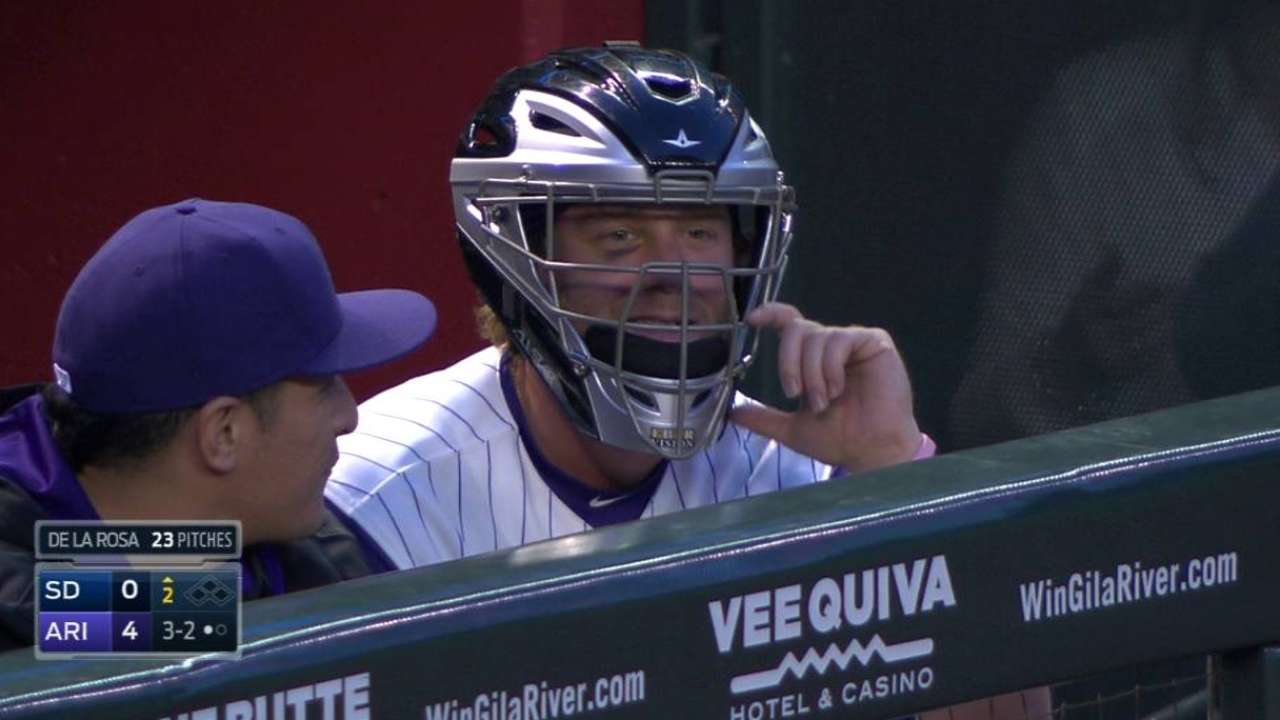 PHOENIX -- Hours after he took a 115-mph line drive to his face last week, D-backs pitcher Archie Bradley was making jokes at his own expense. Sulking about his unfortunate, nearly tragic situation wasn't going to help him heal faster.
Bradley last Friday brought that same mentality to Nick Shumaker, a 14-year-old from Phoenix who was struck by a line drive the day before Bradley. The D-backs rookie visited Shumaker at Phoenix Children's Hospital and on Saturday gave Shumaker and his family the royal treatment at Chase Field before the D-backs played the Padres.
"[Nick] didn't have a lot of drive [while in the hospital], but after Archie left, we couldn't keep him in bed. It's been nonstop since then," Vince Shumaker, Nick's father, said.
Nick, a freshman at Moon Valley High School, took a batted ball to his nose while playing third base. He required reconstructive surgery on his nose and around both orbital bones, Vince said.
Bradley did not require surgery -- and is expected to come off the disabled list and return to the mound May 16 at Philadelphia -- but that didn't keep him and Nick from bonding quickly over their injuries.
"What are the chances a kid in the Phoenix area gets hit the same day I do," Bradley said. "Meeting Nick and seeing what he had to go through, it put it all in perspective. I didn't need surgery like he did and it made me realize even more how fortunate I am."
Nick described his ordeal as "terrible ... but I got to meet Archie."
Bradley was the catcher as Nick threw out Saturday's ceremonial first pitch. Their first encounter, however, was a surprise.
"Archie stuck his head around the [hospital room] doorway and Nick's face lit up like a Christmas tree," Vince said. "They just sat there and talked. It was a real nice gesture that he did. I don't know how long they'll keep in contact but it's been pretty neat."
Chris Gabel is a contributor to MLB.com. This story was not subject to the approval of Major League Baseball or its clubs.