Bryant hits first Major League home run
Cubs third baseman takes Brewers starter Kyle Lohse deep in the third inning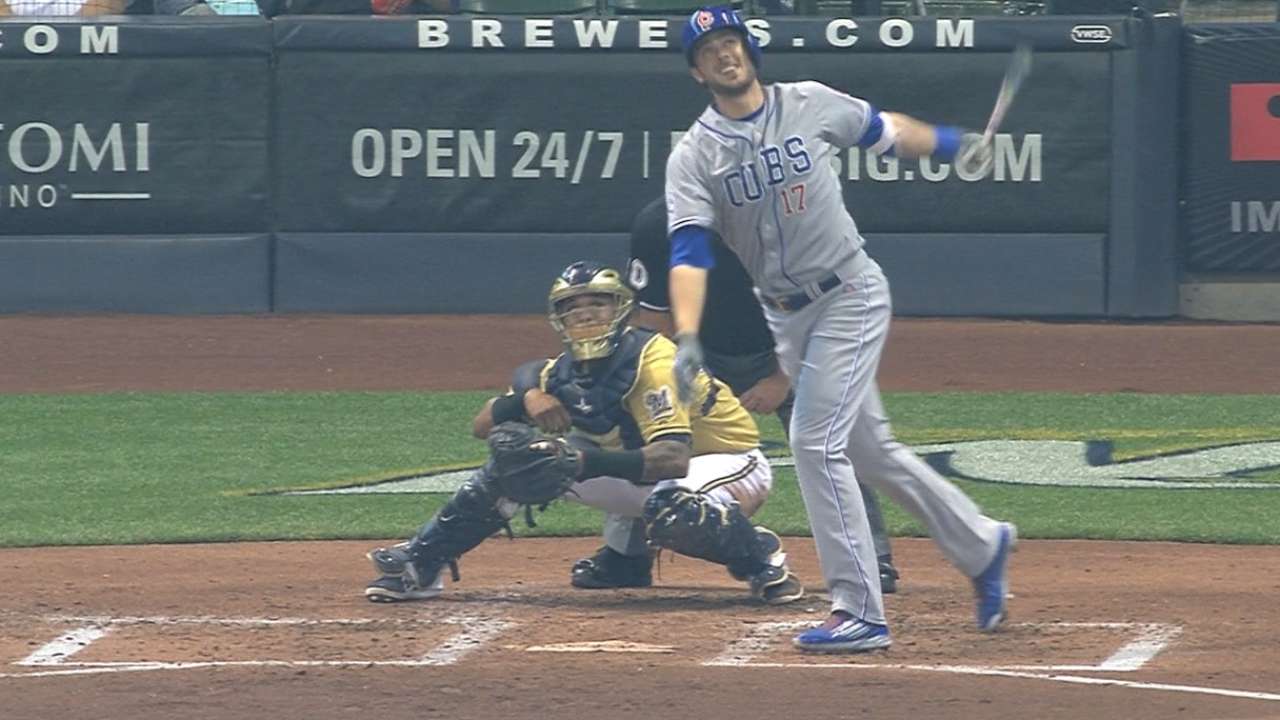 MILWAUKEE -- After waiting a long time for his first home run, rookie Kris Bryant had to wait a little longer to celebrate.
Bryant, who was expected to provide the Cubs with a power surge after his early season call-up from Triple-A Iowa, hit his first Major League home run on Saturday night in the Cubs' 12-4 loss, driving a first-pitch slider from Kyle Lohse deep over the wall in left-center for a three-run shot that gave the Cubs a 3-2 lead in the third inning.
After touching home plate and turning back to the dugout, he was greeted by -- absolutely no one. Everyone in the Cubs dugout had retreated into the clubhouse.
"It was pretty funny. They all came in here," said Bryant, who had the home run ball in his locker. "Come back to the dugout, nobody was in [there]. That was pretty funny. But, we had a good time with it."
"They were all waiting over there by the door, kind of like a mosh pit, punching me and all that kind of stuff," he said. "That was fun."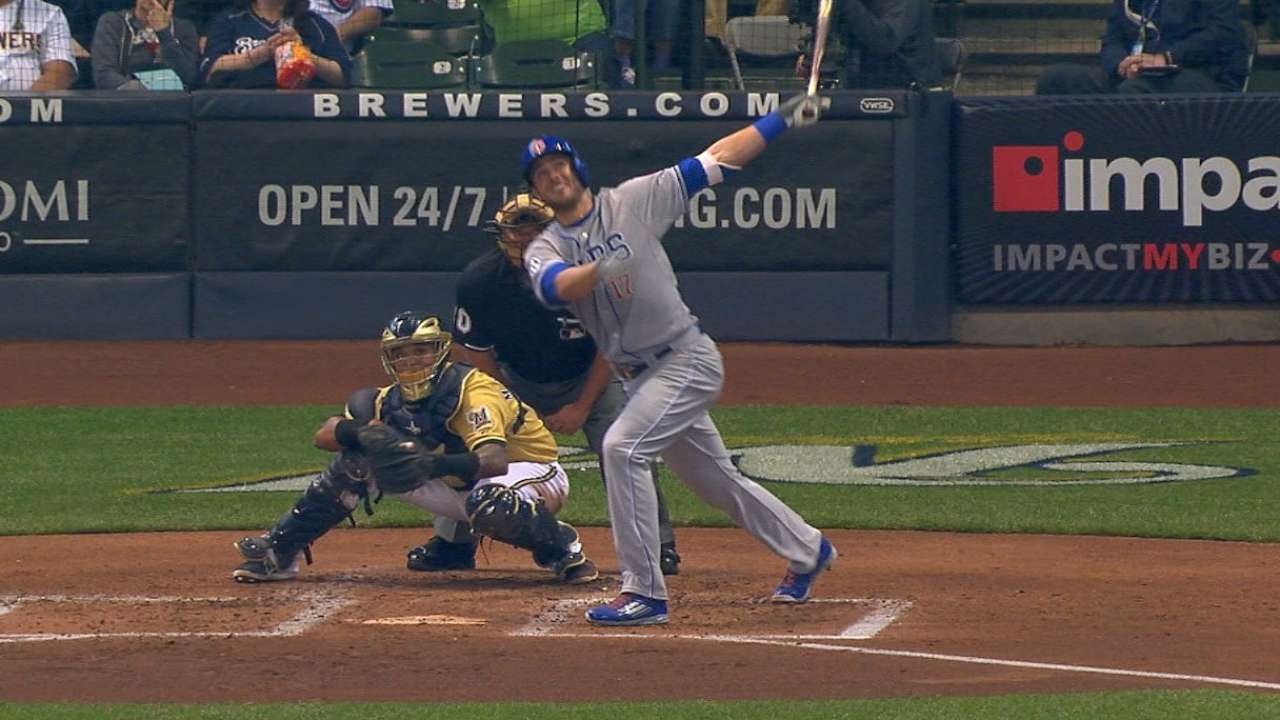 The Bryant-delivered lead was short-lived, however, as the Brewers bounced back for the win.
"It's kind of been a while, but I did it," Bryant said. "It's a cool feeling and we had fun with it. It would have been nice to get a win out of it, but it will still be a day I'll be able to remember."
Cubs manager Joe Maddon said first baseman Anthony Rizzo came up with the idea to clear the dugout, but Maddon credited the Miller Park designers with making it easy.
"This is the perfect ballpark for that with the clubhouse being so close to the dugout," he said. "So, we were all clustered in there."
"The funny part is that KB came after us to be congratulated," Maddon said. "He found us to be congratulated. I thought that was pretty funny."
Brewers manager Craig Counsell, who replaced fired Ron Roenicke after last weekend's three-game series against the Cubs at Wrigley Field, said it was just a matter of time for Bryant.
"I think it was coming," Counsell said. "I'm glad it came in a Cubs loss, I guess."
Bryant, who hit 43 home runs in the Minor Leagues last season, had not homered in 72 at-bats entering Saturday night's game. He grounded out to third base in the first inning, before ending his long-ball drought.
"That ball was out off the plate, but it was up," Lohse said. "He's got a big, long swing, and he was able to reach out there and get it. I felt like other than that, I made improvements with my change-up. That was a big pitch for me today. I threw some good ones. Other than that, it was a great game for our offense."
Jim Hoehn is a contributor to MLB.com. This story was not subject to the approval of Major League Baseball or its clubs.