Alexei ends HR drought with Nos. 100, 101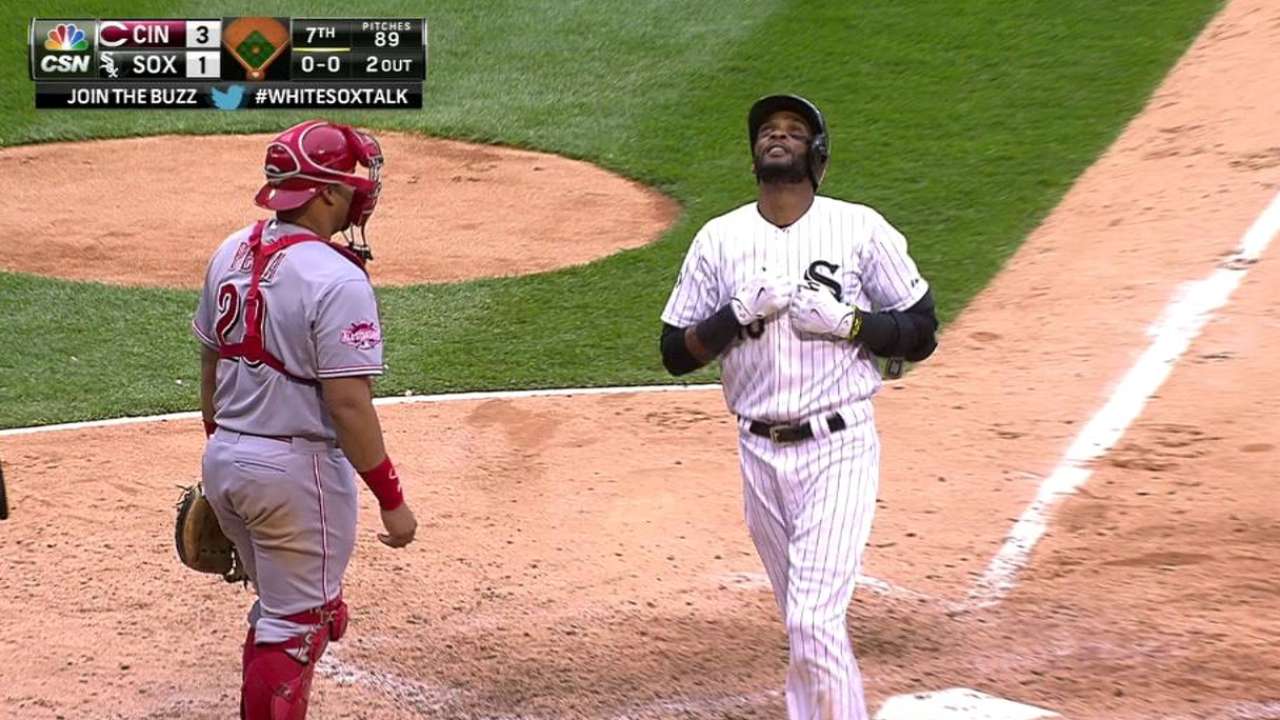 CHICAGO -- The home-run drought for Alexei Ramirez between career blast No. 99 on Sept. 13, 2014 off of Phil Hughes in Game 1 of a doubleheader against the Twins and No. 100 in Game 1 of Saturday's doubleheader, a 10-4 loss against the Reds, covered 161 plate appearances.
It took Ramirez exactly two plate appearances to get to career homer No. 101, a two-run shot coming off of Jason Marquis in the second inning of an 8-2 victory in Saturday's nightcap. Ramirez finished 5-for-8 with four RBIs on the day, giving an indication that he might be about to break out of these early-season doldrums.
"He can do that," said White Sox manager Robin Ventura of his shortstop. "He can go looking and swinging through everything and the next thing you know he gets hot and he runs with it for a while.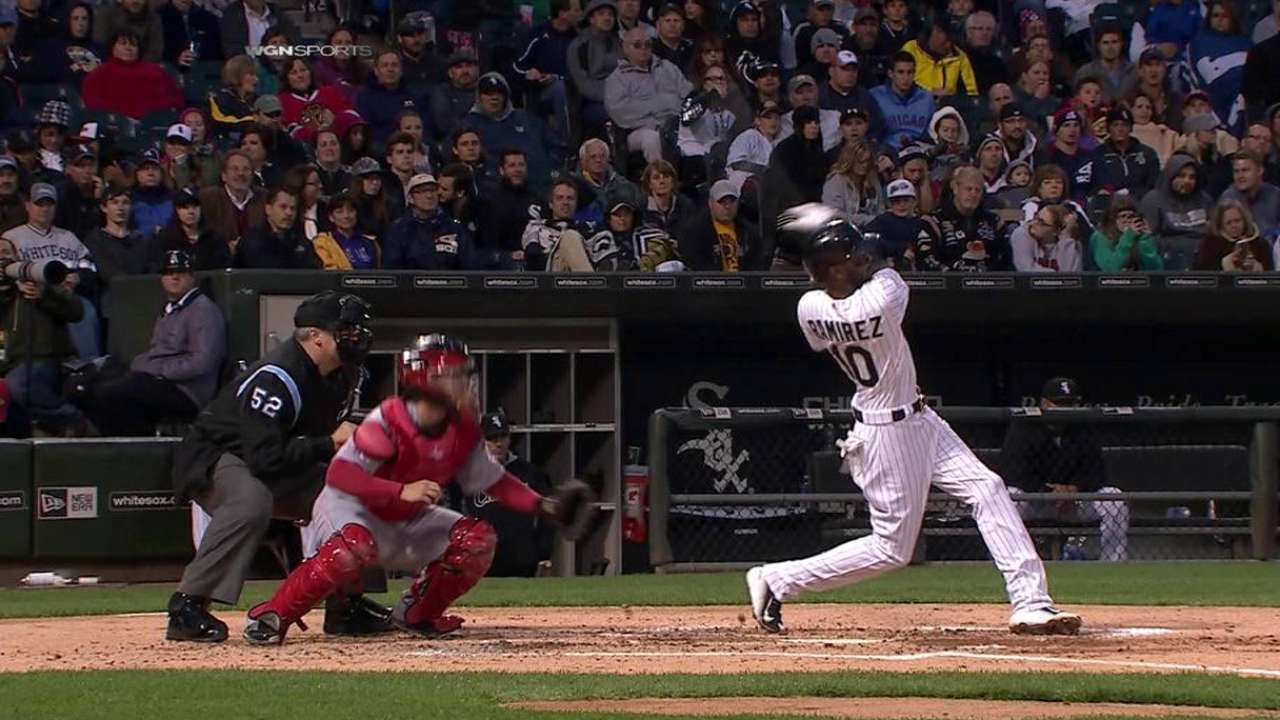 "Hopefully this is a good sign to turn the corner for him. Everybody's frustrated that's got a low average right now and it's not getting done offensively. But these guys stick together and it'll get better. I think all of them have that feeling right now."
Ramirez hit his 100th career homer during the seventh inning of Game 1, connecting on a first-pitch slider from Johnny Cueto, who had allowed three hits up until that point. He retrieved the baseball and plans to put it alongside other milestone connections in his house, such as big league hit No. 1.
At 101 career homers, Ramirez ranks second all-time among White Sox shortstops. He trails only Jose Valentin at 136, a fact Ramirez didn't know about until after the split.
"It's an honor," Ramirez said through interpreter and White Sox Spanish language broadcaster Billy Russo. "It means a lot because it's part of the work that I've been doing here for years. To hit the home run was a relief. I'm happy for that.
"I feel happy also because it's part of the reward and the help that many people put in with me. My coaches, my family, all the people that are helping around me during the years. It means a lot for me."
Scott Merkin is a reporter for MLB.com. Read his blog, Merk's Works, and follow him on Twitter @scottmerkin. This story was not subject to the approval of Major League Baseball or its clubs.