Asche working for potential move to outfield
Infielder shagging flies before game in anticipation of Franco's arrival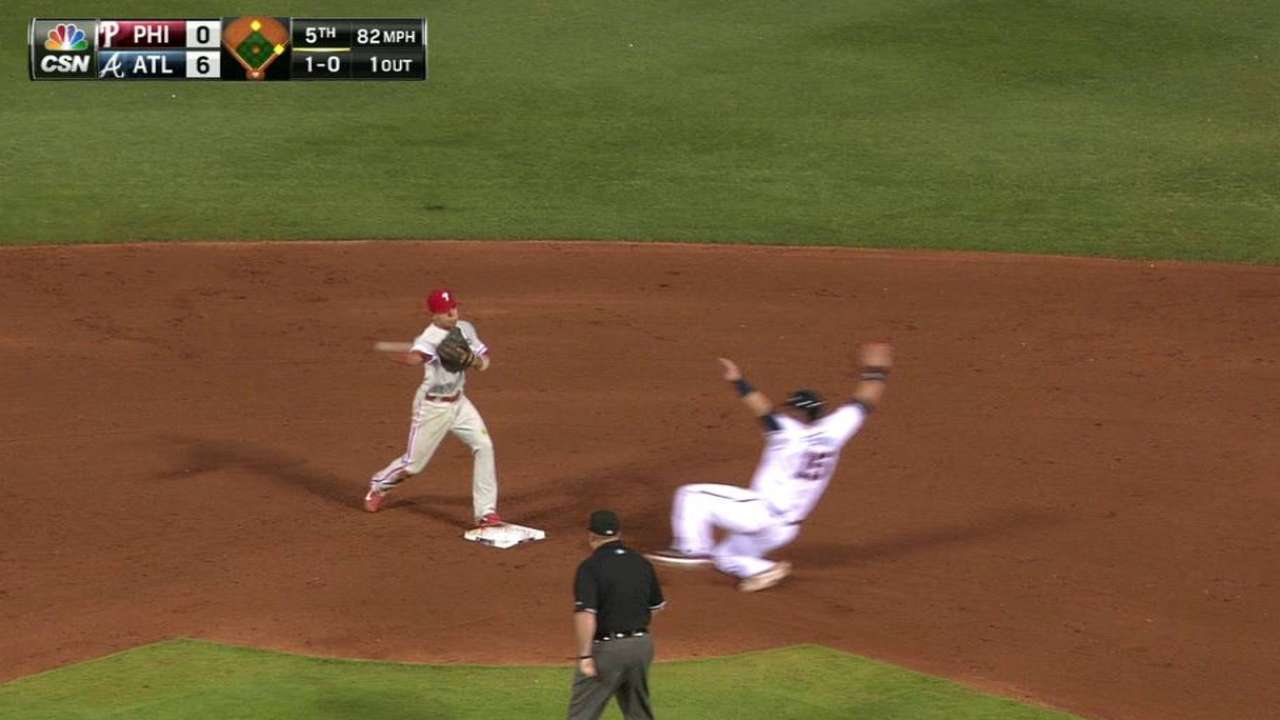 PHILADELPHIA -- Phillies infielder Cody Asche is not in the lineup Saturday for the second game of a three-game series against the Mets, but he still is seeing some time on the field.
Asche is continuing to shag fly balls in the outfield during pregame warmups. It is anticipated that the third baseman will be asked to move to the outfield when highly touted prospect Maikel Franco is recalled from Triple-A Lehigh Valley.
Before Saturday's game, Phillies manager Ryne Sandberg said Asche has been progressing well in learning to play the outfield.
"He's looked fine," Sandberg said. "He seems to have the moves and the foot speed for it. He seems to be doing all right if that would ever be the case."
Given Franco's Triple-A numbers this season, this change would be unsurprising. Franco, 22, is hitting .342 with an OPS of .904 in 27 games with three home runs and 12 doubles. That being said, Sandberg indicated that no timetable exists for when Asche might be ready to play in the outfield.
"That's yet to be determined," Sandberg said.
Nick Suss is an associate reporter for MLB.com. This story was not subject to the approval of Major League Baseball or its clubs.