Aramis, Gomez remain out on Saturday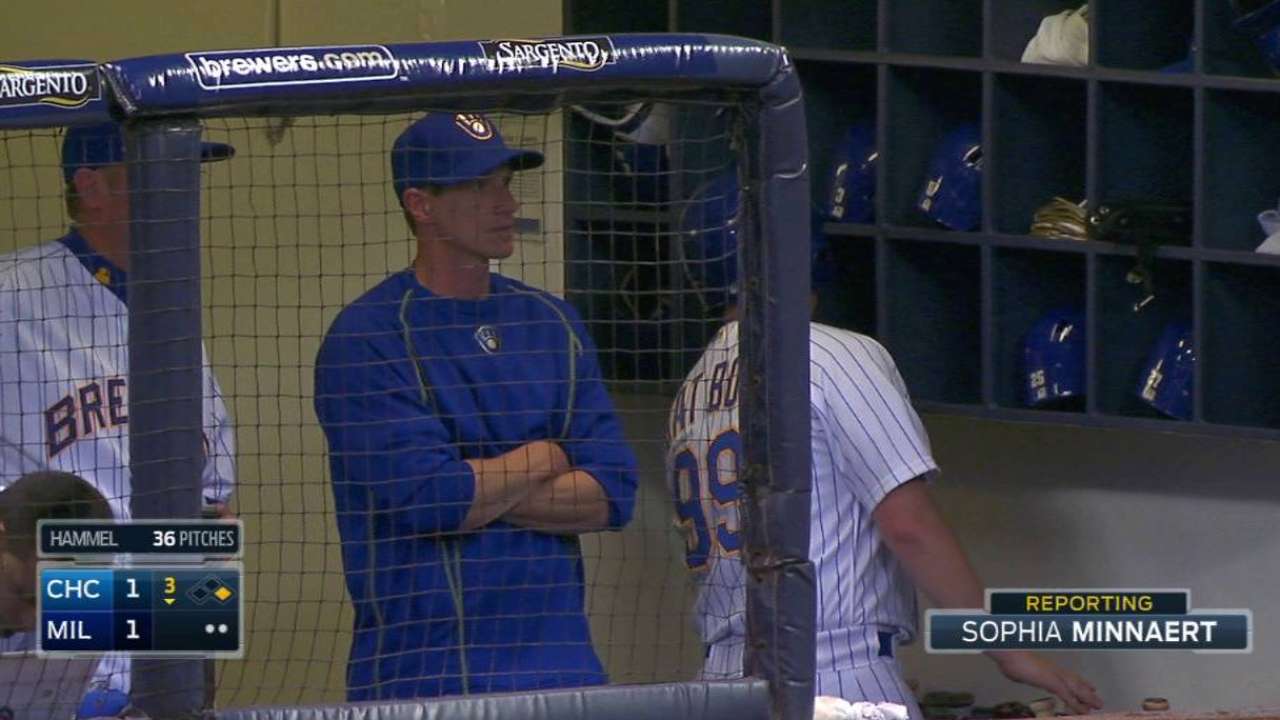 MILWAUKEE -- Brewers third baseman Aramis Ramirez reported feeling marginally better on Saturday, but missed a second straight game with low back tightness. Center fielder Carlos Gomez remained sidelined, too, with a hip strain that cost him a third straight start.
Ramirez, who turns 37 next month and is retiring at the end of the season, has seen his health go downhill in short order. He missed two starts against the Cubs last week with a left hamstring strain, then tweaked his back on one of his final swings against the Dodgers on Thursday.
"It felt kind of funny, and it just got worse," said Ramirez, who knew he would not be able to play Friday. "As soon as I woke up. I got here and tried to warm up in the weight room and stuff, there was no way I was going to play."
He added: "I'm doing everything I can."
The same went for Gomez. He developed discomfort in his right hip after returning from the disabled list for a hamstring injury to the same leg.
"I think Carlos and Rami are really both in the same spots," manager Craig Counsell said. "They're better. We're going to see how the workout goes during batting practice. We thought one more day would be the best way to go right now.
"These are day-to-day injuries that happen to guys, and you want them out there for the next 120-130 games, and not missing big chunks. You miss big chunks, those are the injuries that hurt you."
Also on Saturday, injured catcher Jonathan Lucroy took early batting practice on the field for the first time since suffering a fractured big toe on his left foot. He won't be game-ready for 2-3 weeks, but the hitting session marked another step in his recovery.
"Anytime it's broken bones, you just have to cross days off the calendar. There's no speeding it up, really," Counsell said.
Adam McCalvy is a reporter for MLB.com. Follow him on Twitter at @AdamMcCalvy. This story was not subject to the approval of Major League Baseball or its clubs.